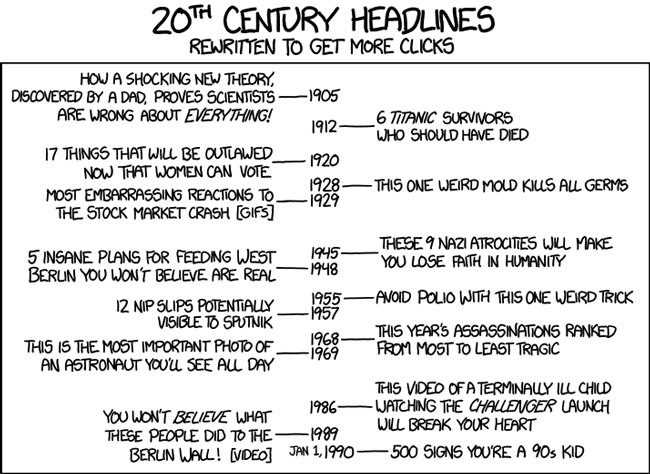 Today's Live Wire: Quick Links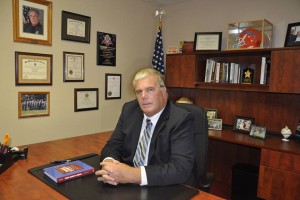 Don Fleming, Flagler County's former two-term sheriff, has reinvented himself as a private investigator. Fleming–who held a similar gig before becoming sheriff in 2004–launched his one-man operation, called Cobra Investigations and Security, providing the usual PI services (check on a cheating spouse, "teen investigations," background checks) and–the story was first published in the Palm Coast Observer–professional Googling: Fleming will run background checks on your prospective date. ("Are you dating someone you met online who you think might be lying to you? Is it possible he or she is a con artist, criminal, sex offender, or worse? Cobra Investigations can help you put your fears to rest or verify your suspicions.") There are all sorts of PI agencies that use the name Cobra Investigations in one form or another out there: There's Cobra Security & Investigations, Cobra Investigation Consultants, Cobra Security, and so on. Fleming isn't quite sure what his outfit's name is, precisely: on Facebook, it's Cobra International Investigations and Security, Inc. On the web it's Cobra Investigations and Security. On Twitter it's just Cobra Investigations. Someone should have taken care of his website: it's riddled with dead links, 404 errors when you click "Read More," and a small screen shots showing 14,450 Facebook likes for Cobra, besides being a non-link, is not quite true: as of this writing, Fleming's Cobra Facebook page had gotten 267 likes. Respectable, but a bit less than 14,450.
You can reach Don and wish him well at [email protected].
See Also:

From the Tampa Bay Times: "With nearly 2,600 donors to date, Scott's re-election fundraising strategy is a stark contrast to his 2010 campaign, when he ran as an outsider, was shunned by the Republican Party network and financed his effort with more than $70 million of his money. This time, Scott is the recipient of money from a deep pool of political insiders, and with the election still more than a year away, he runs a lean operation, having spent about 10 cents of every dollar raised.
TOTAL: $18,498,277
CONTRIBUTORS: 2,593
AVERAGE CONTRIBUTION: $7,134
IN-STATE CONTRIBUTIONS: $16,569,640 (90%)
OUT-OF-STATE CONTRIBUTIONS: $1,928,637 (10%)
BIGGEST CONTRIBUTORS
Blue Cross Blue Shield of Florida, $637,500
Seminole Tribe of Florida, $505,000
Florida Power & Light, $555,512
Bill Edwards, Treasure Island entrepreneur, $500,000
H. Wayne Huizenga, Fort Lauderdale investor, $270,500
Sheldon Adelson, Las Vegas casino executive, $250,000
Shahid Khan, Jacksonville Jaguars owner, $250,000
BIGGEST CONTRIBUTOR GROUPS
Health care: $2,558,099
Real estate: $1,212,612
Gaming: $1,100,045
Investors: $1,081,582
Agriculture: $980,150
Insurance: $911,368
Political committees: $865,500
Developer: $760,509
Utilities: $729,290
Retirees: $590,197
See Also:

California and Pot Legalization: A Success
California's experiment with legalizing pot for medicinal purposes has been a success by most social measures. From the Times: "Warnings voiced against partial legalization — of civic disorder, increased lawlessness and a drastic rise in other drug use — have proved unfounded. Instead, research suggests both that marijuana has become an alcohol substitute for younger people here and in other states that have legalized medical marijuana, and that while driving under the influence of any intoxicant is dangerous, driving after smoking marijuana is less dangerous than after drinking alcohol. Although marijuana is legal here only for medical use, it is widely available. There is no evidence that its use by teenagers has risen since the 1996 legalization, though it is an open question whether outright legalization would make the drug that much easier for young people to get, and thus contribute to increased use. And though Los Angeles has struggled to regulate marijuana dispensaries, with neighborhoods upset at their sheer number, the threat of unsavory street traffic and the stigma of marijuana shops on the corner, communities that imposed early and strict regulations on their operations have not experienced such disruption. Imposing a local tax on medical marijuana, as Oakland, San Jose and other communities have done, has not pushed consumers to drug dealers as some analysts expected. Presumably that is because it is so easy to get reliable and high-quality marijuana legally. Finally, for consumers, the era of legalized medical marijuana has meant an expanded market and often cheaper prices. Buyers here gaze over showcases offering a rich assortment of marijuana, promising different potencies and different kinds of highs. Cannabis sativa produces a pronounced psychological high, a "head buzz," while cannabis indica delivers a more relaxed, lethargic effect, a "body buzz." Advocates for marijuana legalization see the moves in Colorado and Washington as the start of a wave. A Gallup poll released last week found that 58 percent of Americans think the drug should be made legal. […] In a broad study on the ramifications of legalizing recreational marijuana about to be published in The Journal of Policy Analysis and Management, two economics professors said a survey of evidence showed a correlation between increased marijuana use and less alcohol use for people ages 18 to 29. […] Consumers of marijuana are also benefiting. Competition among growers has resulted in powerful strains, raising the levels of THC, the active ingredient in marijuana, to as high as 25 percent. Previously, levels ranged from 6 percent to 9 percent. And since cities have competing dispensaries, prices have tended to decrease or at least keep pace with street prices. At Harborside in Oakland, marijuana buds run anywhere from $240 to $360 an ounce, though patients tend to buy smaller amounts like an eighth or a quarter of an ounce."
See Also:

Who says the Saudis don't have a sense of humor? From the Daily Beast: "The idea behind the viral video "No Woman, No Drive," came to Saudi comedian Hisham Fageeh in the shower. He was singing Bob Marley to himself and the idea started turning around in his head. A couple of months later, when Twitter was abuzz with talk that Saudi Arabian women would defy the ban on driving by mounting a demonstration on October 26, Fageeh and his two friends, Saudi musicians Fahad Albutairi and Alaa Wardi, decided to produce a video to coincide with the day of protest. In the end, some 60 women defiantly took the wheel in the ultra-conservative Kingdom of Saudi of Arabia, but around the world almost 3 million (and counting) have watched Fageeh's politically charged reggae spoof mocking the ban." Watch:
See Also:

Katha Pollitt was a signatory to Humanist Manifesto III in 2003 and was named this year's Humanist Heroine by the Feminist Caucus of the American Humanist Association for, as she put it, "four decades laboring in the atheistical vineyards." The following was adapted from her June 1 speech in acceptance of the award. From the Humanist "Who would I say are some heroines of humanism today? Certainly women in Afghanistan. These women are facing unbelievable crises, violence, and attacks on their rights, not just at the state level but within their families: child marriage, forced marriage, domestic violence, all sorts of coercion. If they are raped or run away from home they can be put in jail. And yet they resist. These women are heroines, and so are the Afghan women who are starting schools and clinics and job-creating programs and who are trying to build a civil society where women can participate equally with men. Other heroines? Abortion providers. There are fewer than 1,800 women and men doing this vital work, and they're mostly in their fifties, and getting older. We have to persuade younger people to step up to the plate, but it isn't easy because it's very hard to be a doctor who is known to perform abortions. They don't get much respect in the medical community, and they have to deal with threats of multiple kinds all the time, from stalking to arson to sometimes murder or attempted murder. Their work can make them extremely unpopular in their communities—except among people who need their services, of course. And yet they go to work every day, sometimes in bulletproof vests. Those people are real heroes and heroines. […] People often wonder why, according to studies, women are more religious than men. I think the reasons often given—that women are stupid, uneducated, credulous, don't understand science—are wrong-headed (also sexist). Women are more religious than men because, as Nietzsche pointed out, Christianity offers a way for the powerless to restrain the powerful: it calls on men to be faithful husbands, good providers, and attentive and kindly fathers. It honors motherhood and caregiving and acknowledges women's daily struggles. It provides a social world in which women play important roles, even if ultimately they are subordinated to male authorities. If secularism became a truly woman-friendly place throughout all its different manifestations, I think a lot of women would be ready to make the leap because, like everyone else, they'd rather be in a space that respects them as equals and not where they're told: you're inferior but we're going to be nice to you if you follow our rules." See more.
See Also: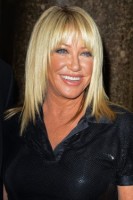 Jonathan Chait in New York Magazine: " If your newspaper [meaning the Wall Street Journal] is going to publish a weekly column by Karl Rove, you have already crossed whatever conceptual boundary might stop you from publishing Suzanne Somers. Still, even by the Journal's meager intellectual standards, Somers's op-ed goes badly, badly awry. I would strongly urge any readers to take 90 seconds from their day to read Somers's entire column. Her basic premise appears to be that Obamacare is aimed primarily, and perhaps entirely, at retirees:
Affordable care will allow for pre-existing conditions. That's the good part for retirees. But, let's get down and dirty; the word "affordable" is a misnomer. So far, all you are hearing on the news is how everyone's premiums are doubling and tripling and it doesn't take a rocket scientist to recognize that the whole thing is a big mess. … So, is affordable care a good thing for retirees? Perhaps over time, it might work if you don't get too old and you don't get too sick, and you don't live too long. But frankly, the economic ramifications with our already swollen debt load don't add up. Retirees who are on Medicare will suffer the consequences of 700 billions of Medicare dollars instead being used to cover the skyrocketing cost of Obamacare. In essence, less dollars for seniors, means less service. Not fair. The Boomers are going to take the "hit." In Obamacare, "too old" has limitations of service.
Reminder: This appeared in The Wall Street Journal. In addition to offering her "down and dirty" advice for retirees, Somers has strong views on socialism:
And then there is another consideration: It's the dark underbelly of the Affordable Care Act reminiscent of what Lenin and Churchill both said. Lenin: "Socialized medicine is the keystone to the arch of the socialist state." Churchill: "Control your citizens' health care and you control your citizens."
Unsurprisingly, Lenin never said that line — it's a decades-old right-wing fabrication. The more curious line is the Churchill quote. It's almost certainly fake, too; it does not appear in the LexisNexis database or in Google. Unless Somers has done original archival work on Churchill, she seems to have fabricated that quote on her own, or possibly received it via chain e-mail." The full post.
See Also:

The New York Times Rejects an OpEd on Ground Zero
From the New York Post: Elusive British graffiti artist Banksy took a swipe at the New York Times today for denying him a spot on the newspaper's coveted op-ed page, where he was planning to trash the new World Trade Center tower. "This site contains blocked messages," screams a graffiti message on a Brooklyn wall at Noble and West Streets in Greenpoint. Banksy's web site features a picture of the wall with a caption: "Today's piece was going to be an op-ed column in the New York Times. But they declined to publish what I supplied. Which was this…" […] What follows is a scathing One World Trade Center critique — written in the Times' distinctive font — that mocks the tower as a "disaster," a confidence-lacking "shyscraper," that "looks like something they would build in Canada." […] "We couldn't agree on either the piece or the art, so we did reject it," New York Times spokeswoman Eileen Murphy said. "What he has posted on his site is not exactly the same as what he submitted."" Here's the piece:
See Also: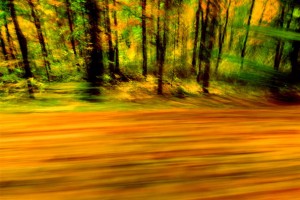 From the Washington Post: "Ordinary West Virginians used to look to Washington with something close to reverence. It was a partner in good times, a lifeline in bad ones, a powerful ally against the big corporations that came for its coal and timber. By some measures, West Virginia relies more on federal money than any other state. But increasingly, it also has become an extreme example of the hostility that shows up in every national poll when people are asked how they feel about the federal government. Many here now speak of Washington as an enemy that threatens their economy and their way of life, that traps them into dependency. […] What's happening in West Virginia runs against the tide nationally, and even more, against the pull of its own history. West Virginia exists as a state because it broke away from Virginia in 1863 and refused to join the confederacy. From Franklin D. Roosevelt's era until the 2000 election, it was among the most reliably Democratic states, one of only six that Jimmy Carter carried in 1980, and 10 that Michael S. Dukakis won in 1988. Next year's elections could mark a historic hinge in West Virginia politics. Sen. John D. Rockefeller IV (D), a traditional liberal forged by the Great Society, has announced that he will not run for a sixth term. His most likely successor is Rep. Shelley Moore Capito, the daughter of a three-term governor, who would be the first Republican that West Virginia elected to the Senate since 1956. Although Capito is considered a heavy favorite, Democrats came up with a strong contender when Secretary of State Natalie Tennant formally entered the race. Meanwhile, Rep. Nick J. Rahall II, an 18-term congressman and the last surviving Democrat in the state's House delegation, is facing what many expect to be his most difficult reelection contest. Rahall has emphasized his differences with the Democratic president over coal, abortion, guns, same-sex marriage and immigration. But he said that the national party's stances are a growing liability for Democrats here, and asked, "How many more red flags do I have to have on my back?" The full story.
Click On:

Britney Spears Spoofs Halloween
See Also: