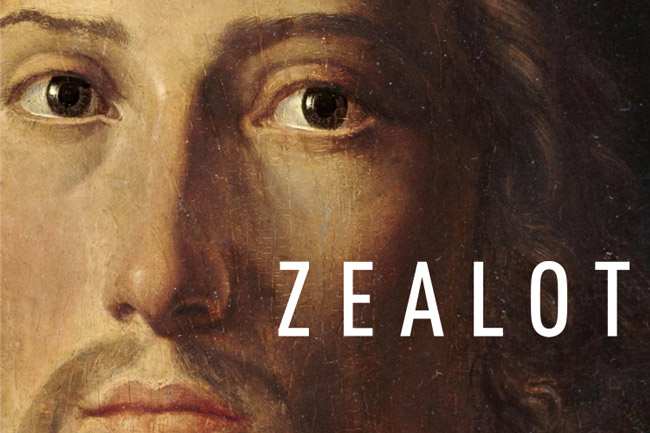 Today's Live Wire: Quick Links

XKeyscore: NSA tool collects "Nearly Everything a User Does on the Internet"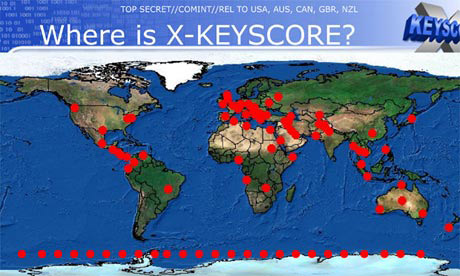 From the Guardian: "A top secret National Security Agency program allows analysts to search with no prior authorization through vast databases containing emails, online chats and the browsing histories of millions of individuals, according to documents provided by whistleblower Edward Snowden. The NSA boasts in training materials that the program, called XKeyscore, is its "widest-reaching" system for developing intelligence from the internet. The latest revelations will add to the intense public and congressional debate around the extent of NSA surveillance programs. They come as senior intelligence officials testify to the Senate judiciary committee on Wednesday, releasing classified documents in response to the Guardian's earlier stories on bulk collection of phone records and Fisa surveillance court oversight. The files shed light on one of Snowden's most controversial statements, made in his first video interview published by the Guardian on June 10. "I, sitting at my desk," said Snowden, could "wiretap anyone, from you or your accountant, to a federal judge or even the president, if I had a personal email". US officials vehemently denied this specific claim. Mike Rogers, the Republican chairman of the House intelligence committee, said of Snowden's assertion: "He's lying. It's impossible for him to do what he was saying he could do." But training materials for XKeyscore detail how analysts can use it and other systems to mine enormous agency databases by filling in a simple on-screen form giving only a broad justification for the search. The request is not reviewed by a court or any NSA personnel before it is processed. […] A slide entitled "plug-ins" in a December 2012 document describes the various fields of information that can be searched. It includes "every email address seen in a session by both username and domain", "every phone number seen in a session (eg address book entries or signature block)" and user activity – "the webmail and chat activity to include username, buddylist, machine specific cookies etc". In a second Guardian interview in June, Snowden elaborated on his statement about being able to read any individual's email if he had their email address. He said the claim was based in part on the email search capabilities of XKeyscore, which Snowden says he was authorized to use while working as a Booz Allen contractor for the NSA. One top-secret document describes how the program "searches within bodies of emails, webpages and documents", including the "To, From, CC, BCC lines" and the 'Contact Us' pages on websites"." The full story. The full story.
See Also:

Detroit Gets Less Aid Than Colombia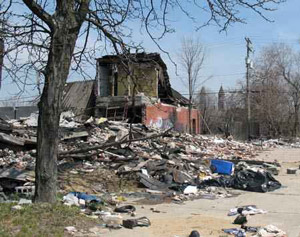 From Bloomberg News: "President Obama proposed giving Colombia about $323 million in aid next year, mostly to combat drug trafficking and violence. Detroit, with an 81 percent higher homicide rate, will get $108.2 million. As Michigan's largest city entered a record $18 billion municipal bankruptcy on July 18, the message from Congress and the White House was that no new money would be forthcoming. Yet Detroit's implosion has rekindled debate over how and whether a federal government that managed to provide more than $700 billion in aid to banks and automakers in 2008 and 2009 should help cities with unsustainable retirement debt, hollowed-out tax bases, and diminished services that endanger the public. […] n Detroit, with a fiscal 2014 budget of about $1 billion, the biggest single source of federal aid comes in the form of a $33 million Community Development Block Grant. Other US aid helps fund housing, job training, economic development, health care, and mass transit. Police, who take an hour on average to answer calls, will receive $2 million."
See Also:

Yucca Mountain Nukes May Glow Again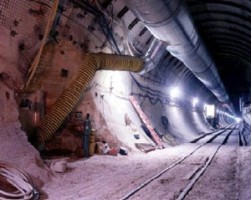 From the Las Vegas Review-Journal: "Rather than start from scratch on nuclear waste, a House chairman said Wednesday Congress should make another pitch to Nevada to revive the Yucca Mountain site. Rep. John Shimkus, R-Ill., said the Department of Energy has estimated it will spend $5.6 billion over the next 10 years to pursue new strategy to locate and study potential storage sites for used nuclear reactor fuel. "Why not offer this money to Nevada?" he said at a House hearing. "Part of the problem with the state of Nevada is that they say 'Show me the money,' and they don't believe we would follow through. Wouldn't $5.6 billion to a state that has a struggling economy… don't you think that would be a good lure?" […] The remarks by Shimkus, a leading proponent of the Yucca site 100 miles northwest of Las Vegas that has been shuttered for more than three years, came at a hearing of the House environment and the economy subcommittee that he leads." The full story.
See Also:

GOP Plan Would Cut 5 Million People from Food Stamps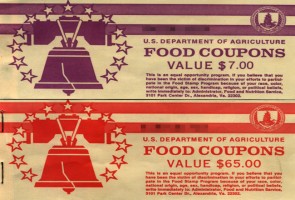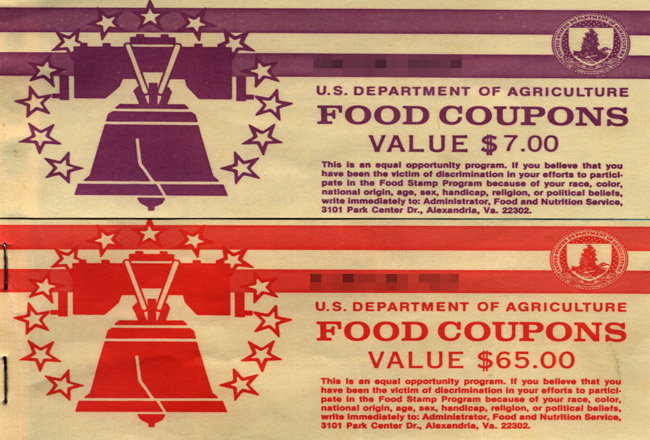 As many as 5.1 million people could lose SNAP eligibility under proposed legislative changes to how states determine eligibility, according to a new report by the Health Impact Project. Among these are 1.4 million children and nearly 900,000 older adults. Under other proposals, 500,000 people could receive lower benefits, two-thirds of whom are children, people with disabilities, or older adults. These proposed changes would be likely to increase health risks for low-income Americans. From the Times: "The combination of poverty and a lack of food would lead to increases in illnesses like heart disease, diabetes and high blood pressure among adults, the study found. In children, the cuts would lead to higher rates of asthma and depression. Diabetes alone could increase federal and state health care costs by nearly $15 billion over the next 10 years, the report found. "The SNAP program has implications for health, and we wanted to make sure that health is part of the debate," said Dr. Aaron Wernham, the director of the project. "There is a large body of public health research which shows how food insecurity affects health." The report comes as Congress is working to pass a new farm bill. A Senate bill passed in May would cut about $4.5 billion from the food stamp program, mainly by changing the eligibility requirements. A House farm bill with $20.5 billion in cuts to food stamps failed to pass in June. The House then approved a farm bill this month that for the first time since 1973 did not include the food stamp program. Lawmakers said they would take up a separate bill on food stamps, but they did not give a timetable. The $20.5 billion in cuts is expected to be the starting point for a new measure, and the Health Impact Project used that amount as the basis for its study."
See Also:

Fox's Embarrassing Reza Aslan Interview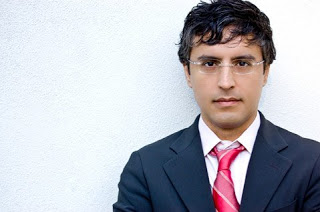 From Slate: "It's got plenty of competition but this may just be the single most cringe-worthy, embarrassing interview on Fox News. At least in recent memory. Fox News anchor Lauren Green had religious scholar Reza Aslan on her FoxNews.com show Friday to talk about Zealot: The Life and Times of Jesus of Nazareth, his book that has been stirring up some online controversy recently. And right off the bat, Green gets to what is important: "You're a Muslim, so why did you write a book about the founder of Christianity?" Aslan seemed a little flabbergasted: "Well, to be clear, I am a scholar of religions with four degrees, including one in the New Testament, and fluency in biblical Greek, who has been studying the origins of Christianity for two decades, who also just happens to be a Muslim."" Watch:
See Also: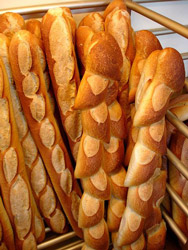 From The Times: "The average Frenchman these days eats only half a baguette a day compared with almost a whole baguette in 1970 and more than three in 1900. Women, still the main shoppers in most families, eat about a third less than men, and young people almost 30 percent less than a decade ago. The decline is so worrisome that Observatoire du Pain, the bakers' and millers' lobby, started a nationwide campaign in June that champions bread as promoting good health, good conversation and French civilization. The campaign's Web site, www.tuasprislepain.fr, explains that "France is a 'civilization of bread' and this food is part of the traditional meal 'à la française.' " Bread is described as healthy and useful in avoiding weight gain. "It is rich in vegetal protein and fiber and low in fat; glucides are a source of energy," the Web site says, using the French word for carbohydrate. If people on diets want "to avoid giving in to something with fat and sugar, bread is there," it says. "Its satiating effect allows you to wait for the next meal." […] According to Steven L. Kaplan, an American historian whom even the French consider the world's foremost authority on French bread, breadmaking has followed two trends in the last century: a steady decline in the quality of most products, and the emergence of a new breed of artisanal bakers devoted to excellence and tradition. The decline in quality started in 1920 with the transition from slow breadmaking with a sourdough base to a quick process using yeast. Mechanization in the 1960s contributed to the making of bread that lacked taste and aroma. The trend began to reverse itself in the 1980s. French millers provided bakers with a better flour and more marketing support. The renowned Parisian baker Lionel Poilâne blended large-scale production with artisanal practices like lengthy sourdough fermentation and wood oven baking. Then in 1993, the government came to the rescue with a decree that created a special designation: "the bread of French tradition." That bread has to be made exclusively with flour, salt, water and leavening — no additives." The full story.
See Also:

Orlando's Universal Theme Parks Gets Richer
From the Orlando Sentinel: "Cable-and-media giant concern Comcast Corp., which reported second-quarter earnings Wednesday, said it plans to boost capital spending at its NBCUniversal division by 50 percent this year to $1.1 billion — twice as big an increase as initially projected. The vast majority of that money will be spent within the NBCUniversal family of Universal Studios theme parks — particularly Universal Orlando, which just opened a major Transformers thrill ride and a Simpsons retail area. The park is racing to finish a second Harry Potter land and an 1,800-room hotel by early 2014. The Orlando resort recently paid approximately $31 million to buy the land beneath its Wet 'n Wild water park, as well, though it hasn't yet announced any new plans for that neigbhoring attraction. […] Comcast says its Orlando attendance soared more than 40 percent after that $265 million collection of rides and shops opened in the Islands of Adventure theme park. Guest spending has increased by even bigger margins." The full post.
See Also: