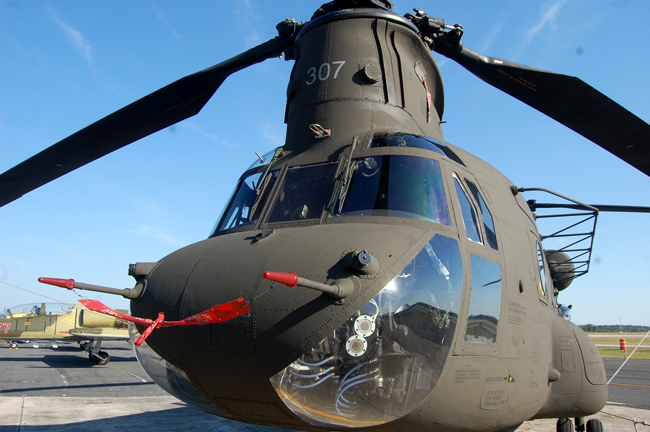 You're welcome to send your Live Wire news tips or suggestions to [email protected].
Today's Live Wire: Quick Links


Howard Troxler writes: "The Legislature also intends to re-legalize a bygone Tallahassee practice known as 'leadership funds.' These are campaign accounts, one for the Democrats and one for the Republicans, largely funded by special interests, with the money funneled into local legislative races around the state. Here's the best part. They are called "leadership funds" because they are run by … The leaders of the Legislature itself. Good grief! It's hard to describe how wicked, how backward, how 1930s and how Boss-Hoggish this is. The very same people in charge of passing Florida's laws will be toting around a gunny sack to collect money from those seeking favorable treatment in those laws. It's like the wedding scene from The Godfather, where all the guests line up to give envelopes filled with cash. My friends in the Capitol argue that this is a "transparency" bill because it makes it easier for the public to see who is giving money. They say the big scandal at the Republican Party under former chairman Jim Greer could not have happened with this setup. Nuts. Phooey. Pfft. Besides, I don't care. There ought to be separation between the sacred duty of writing laws in a democracy — and the practice of grubbing for cash. No member of the Legislature should be able to raise campaign money except for his or her own campaign. No committees. No PACs. No "leadership funds." Nothing." The full column.
See Also:

Rick Scott, Prince of Darkness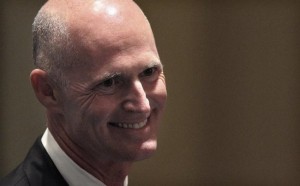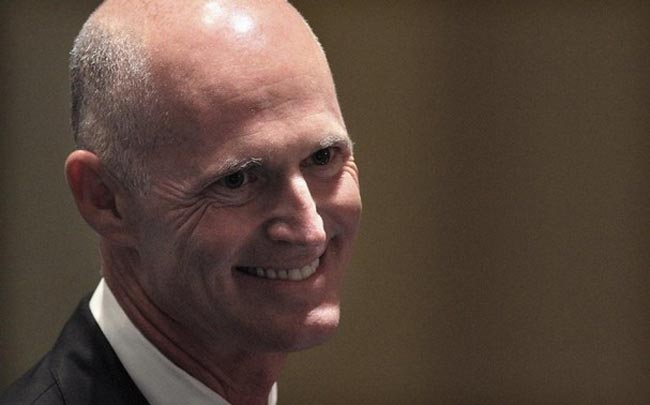 St. Petersburg Times Editorial Page Editor Tim Nickens: "'GIVE AN INCH…" That was the sarcastic tweet last weekend by Brian Burgess, the communications director for Gov. Rick Scott. He complained about a Times/Herald Tallahassee bureau article describing how Scott's selective release of information about large public pensions advances his political agenda. Burgess' point: The poor governor gets criticized for not being transparent, creates a website to provide more public information, and still gets criticized by whiny reporters. My assessment of this snarky tweet: The Scott administration views Florida's Sunshine Laws as a nuisance and the release of public records as a personal favor. It treats public records as private corporate documents and grudgingly distributes what it wants, when it wants — and to whom it wants. Nearly three months into the job, Scott acts as though he is still the CEO of a private hospital company who has no legal obligation to be transparent. He says he supports open government, and he signed an executive order his first day re-establishing the Office of Open Government created by Gov. Charlie Crist. But it's been downhill since then. Scott is the Prince of Darkness, avoiding the sunshine of open meetings and public records whenever he can." See the details.
See Also:

Developers Report. Developers Decide.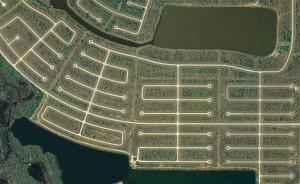 From Bruce Richie at FloridaEnvironments.com: "The House earlier this month unveiled a proposal to drastically reduce state oversight of local growth management. The bill would prohibit the state from denying a local growth plan change because it is no longer needed, which has been a key issue in growth management decisions in recent years. Gov. Rick Scott Scott repeatedly has called the Florida Department of Community Affairs a "job-killer." However, since 2007, DCA has approved 1.5 billion square feet of new commercial and office space and nearly 600,000 housing units. […] Rep. Ritch Workman, R-Melbourne and chairman of the House Community & Military Affairs Subcommittee, said the issue of need has been abused by the state. Workman says HB 7129, the growth committee bill passed by his committee last week, would ban the state from rejecting a project because it isn't needed. Indeed, the bill would require cities and counties instead to set aside more land for development based on University of Florida population projections. He said developers should have more say in whether a project is needed and that it's not Tallahassee's place to tell them that a project isn't needed — as long as there are environmental controls in place. Cities and counties, he said, can decide whether a project would create urban blight." The full post.
See Also: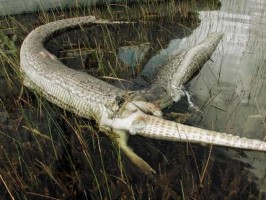 From the Palm Beach Post: "Burmese pythons and other giant constrictor snakes that aren't native to Florida were probably introduced to the Everglades by pet owners seeking watery disposal. The pythons, which started appearing in the 1980s, are considered a threat to multibillion-dollar Everglades restoration efforts because they prey on bobcats, wading birds, white-tailed deer and other native Florida species, including alligators –– a gory battle between a 13-foot Burmese python and a 6-foot gator made national news in 2005 when the python attempted, but failed, to swallow the gator whole. When dead pythons were discovered after the record low temperatures in 2009 and 2010, scientists hoped it meant the snakes wouldn't survive the extreme weather swings. But water managers have now concluded otherwise. […] Since 2000, the water district says it and other agencies have removed 1,360 Burmese pythons from the Everglades. The U.S. Geological Survey estimates the python population at anywhere from 5,000 to more than 100,000 in Florida's "River of Grass." Florida last year banned new ownership of Burmese pythons and six other types of giant contrictors as pets." The full story.

Stupidity and prejudice have no bounds. When it comes to breastfeeding, the stupidity and the prejudices are particularly pronounced. From Miller-McCune: "A study emerged out of Oxford University last week suggesting babies who are breastfed end up doing better in school. Yet despite such well-documented benefits for both mother and child, the percentage of American breastfeeding women remains "stagnant and low," according to the federal Centers for Disease Control and Prevention. Why are only one-third of American mothers exclusively breastfeeding at three months, and only 43 percent breastfeeding at all at six months? Perhaps because they've gotten a sense of how harshly they are being judged. Research just published in the journal Personality and Social Psychology Bulletin ("Spoiled Milk: An Experimental Examination of Bias Against Mothers Who Breastfeed") reports mothers who breastfeed are widely viewed as less competent than otherwise identical females. This disturbing finding was obtained in three separate studies, one of which also found breastfeeding is a handicap for women hoping to be hired for a job." The full story.
Don't get taken. Whip 'em out. It's what tits are for. Watch:
See Also:

From the St. Pete Times: "Grove City High had a band that had won national championships and a football team that routinely drew crowds of 10,000 or more on Friday nights, where the stadium was the place to be in his town of 35,000. Then a 2009 budget shortfall of $8 million, and a failed vote to pass a levy to cover it, claimed all fall sports at Grove City, one of four schools in the South-Western school district of Ohio to eliminate all extracurricular activities. […] We are finding out that Ohio might not be as far away as we thought, that Florida's big cities might not be so different from Grove City and that too big to fail does not apply to school districts. In Jacksonville's Duval County, where roughly 15,000 high school athletes compete, sports might be headed toward a showdown with the budget chopping block. School board chairman W.C. Gentry recently caused a stir when he told local media he is almost certain sports will have to be chopped if the $3.3 billion in education cuts proposed by Gov. Rick Scott pass. And with a projected $97 million shortfall for Duval County, even a smaller cut might not be enough. […] Pasco County is looking at $60 million. Pinellas is bracing for $86 million. And Hillsborough is looking at more than $100 million. If these numbers are even close, athletics will not survive untouched. [Flagler County is looking at $3.5 million.] […] Grove City had a happy ending. After its football, soccer and tennis seasons were wiped out, a contentious vote in November 2009 for a levy passed by merely 413 votes, adding $227 in taxes to every $100,000 of property value but raising more than $18 million. A pay-for-play fee was added as well — $150 per student per sport. The marching band cost is $100 per student. It is expected to keep extracurricular activities safe for a few years. When football returned to Grove City last fall, 13,000 showed up for the season opener." The full story.
See Also:

Overheard in the Newsroom is a Facebook page and website devoted to those errant vocal epigrams heard, less and less now that they're disappearing, in every newsroom across the globe. Here's a recent sampling:
Night city editor to reporter making calls to flesh out a story: "We don't need 24 inches of heart-warming; we need 4 inches of dysfunction."
Reporter: Hey, so and so is going to compete for Mrs. America. Editor: Yes, we've been running that for two weeks, but I appreciate you keeping watch for me so I don't miss important things like world peace.
Reporter: Is cockfuckery a word? Can we use it in print?
Copy editor: I should've waited until after lunch to read this colon story.
Producer about new anchor: "She gets scared of words. Awesome."
Reporter, on squeezing it all in when layoffs are always a fear: "I'm going to milk these Gannett benefits while I can. Next week I'm going to adopt a child and see how much they'll give me for that."
Reporter 1: "That fucking toenail fungus guy is coming to talk to me." Reporter 2: "Oh, I don't know who that is." Reporter 1: "'Toenail fungus guy.' What more do you need to know?"
And this little gem from the Daytona Newspaper Retirees page: "Sat. April 2, 9-noon, N-J Open House: Come and learn how the paper will cram even more hyperlocal trivia into its news pages. An editor in Providence once told me newspaper coverage "all starts with the Cub Scouts." But it doesn't end there! Where's your investigative reporting, N-J?"
See Also: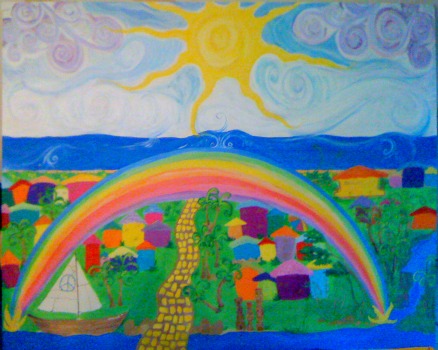 From Penelope at FlaglerSurf: "It seems I have traded my pen for the paintbrush these last few weeks and that is why I have been so quiet. I'm sure you have missed me. Never fear I have too much to say and really feel comfortable wearing many hats…or handkerchiefs for that matter. The cool part is that I painted a mural for my friends at the Beachouse Beanery and as of last night it now decorates their back porch. To be honest I have never considered myself a painter, but feel lucky to have had the opportunity to color the world, literally. Which is why I am also going to rename my Flagler's Finest section— to Flagler's Local Color. There were two other artist's celebrating with me as well, world renowned photographer AJ Neste, and sewing goddess Pamela Morrow. It was a good time at our little private party and I want to throw a big THANKS to Carol and Jeff for being such awesome hosts." The full post.
See Also:

Graphic: Nuclear Accidents in Perspective
From the LATimes: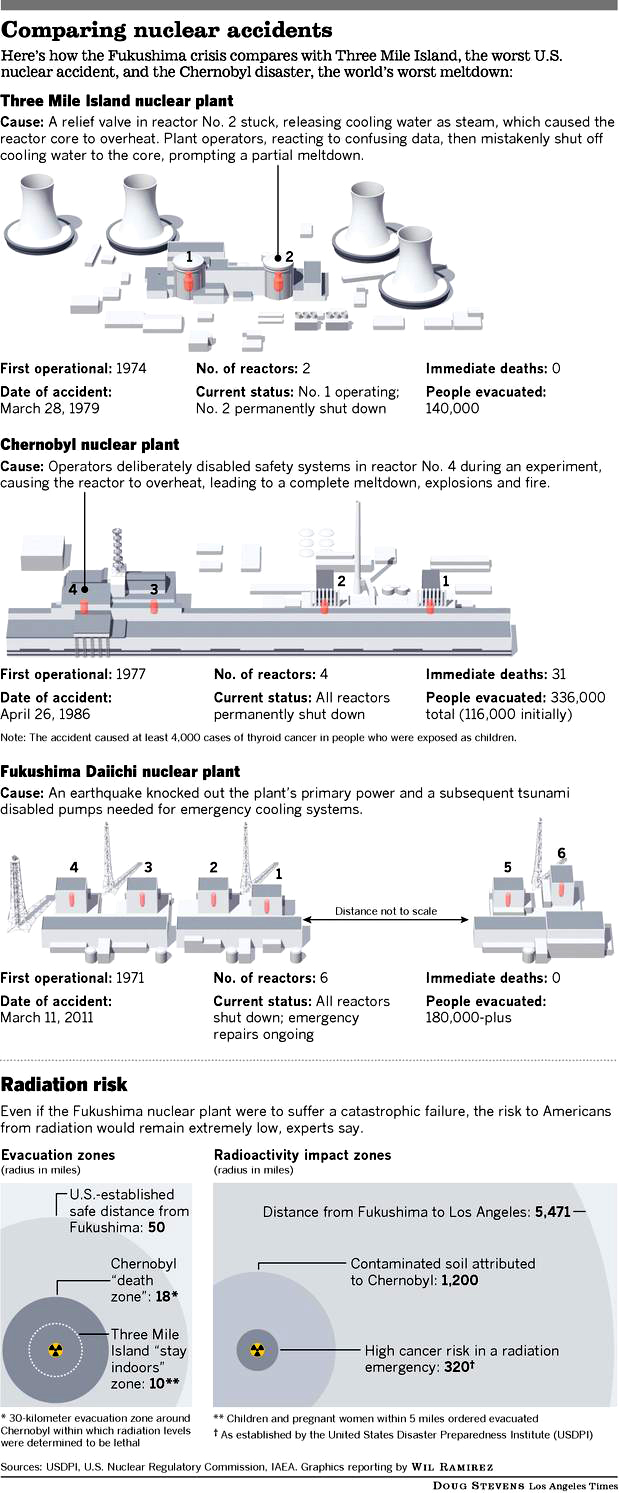 America's Lascaux: Cave Art from Missouri to Florida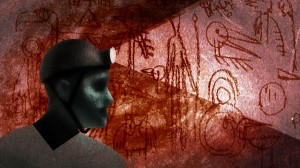 From Slate: ".Over the past few decades, in Tennessee, archaeologists have unearthed an elaborate cave­-art tradition thousands of years old. The pictures are found in dark­ zone sites—places where the Native American people who made the artwork did so at personal risk, crawling meters or, in some cases, miles underground with cane torches—as opposed to sites in the "twilight zone," speleologists' jargon for the stretch, just beyond the entry chamber, which is exposed to diffuse sunlight. A pair of local hobby cavers, friends who worked for the U.S. Forest Service, found the first of these sites in 1979. They'd been exploring an old root cellar and wriggled up into a higher passage. The walls were covered in a thin layer of clay sediment left there during long­ ago floods and maintained by the cave's unchanging temperature and humidity. The stuff was still soft. It looked at first as though someone had finger­-painted all over, maybe a child—the men debated even saying anything. But the older of them was a student of local history. He knew some of those images from looking at drawings of pots and shell ornaments that emerged from the fields around there: bird men, a dancing warrior figure, a snake with horns. Here were naturalistic animals, too: an owl and turtle. Some of the pictures seemed to have been first made and then ritually mutilated in some way, stabbed or beaten with a stick. […] today there are more than seventy known dark­zone cave sites east of the Mississippi, with new ones turning up every year. A handful of the sites contain only some markings or cross­hatching (lusus Indorum was the antiquarian's term: the Indians' whimsy), but others are quite elaborate, much more so than Mud Glyph. Several are older, too. One of them, the oldest so far, was created around 4000 B.C. The sites range from Missouri to Virginia, and from Wisconsin to Florida, but the bulk lie in Middle Tennessee. Of those, the greater number are on the Cumberland Plateau, which runs at a southwest slant down the eastern part of the state, like a great wall dividing the Appalachians from the interior." The full story.
See Also: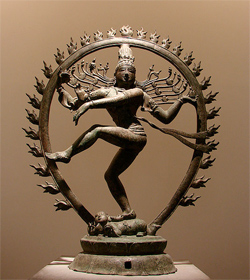 From Drexel University's The Smart Set: "Twenty percent of art can now be explained by neuroscience. That, at least, is what V.S. Ramachandran thinks. Ramachandran is the Director of the Center for Brain and Cognition, and Distinguished Professor with the Psychology Department and Neurosciences Program at the University of California, San Diego. He is, in short, one of the top neuroscientists around at the moment. He is also a clear and engaging writer. His 1999 book, Phantoms in the Brain, brought him much popular attention and his most recent book, The Tell-Tale Brain, is doing more of the same. Much like Oliver Sacks, his friend and admirer, Ramachandran comes to many of his insights about the human brain by observing its dysfunction. Problems in the brain can tell us meaningful things about what is going on in a normal brain. Take, for example, people who claim that one of their arms belongs to someone else due to damage to their brain; they become lessons in how complex and multi-layered are the functions of consciousness. We seem to ourselves, when everything is going well, to be fully unified "selves." In fact, when we look at various disorders of the mind, we see how tenuous is the ground upon which that feeling rests. In looking at the disordered mind, Ramachandran gets the impression that he is looking "at human nature through a magnifying glass." That is also why Ramachandran devotes two whole chapters of his book to the subject of art and aesthetics. Making art and appreciating art seems to be universal in the human species. From prehistoric cave paintings to modern conceptualism, where you find human beings you also find art. At the same time, no one has ever been able to give a very good definition of art, to explain in any rigorous and satisfying way what it is that human beings are up to when they make art and when they like art. It is a subject that touches on the strangeness of consciousness, the felt sense of being human that all of us experience every day but that is so resistant to explanation or analysis. Art is thus a kind of Holy Grail to those who seek to explain the murkiest aspects of human consciousness. But it is this very fact — the experiential and intangible nature of art — that would seem to preclude the possibility that science can intrude into the domain of art. As Ramachandran himself admits, "One is a quest for general principles and tidy explanations while the other is a celebration of the individual imagination and spirit, so that the very notion of a science of art seems like an oxymoron." That is, indeed, more or less the problem. Theories of art have proliferated for as long as we've had philosophy and theory. All of them have tried, in one way or another, to elucidate general principles. The problem, as Ramachandran understands it, is that we simply haven't known enough about how the brain operates. Now, he says, that situation has finally changed." The full essay.

Hunter S. Thompson Interviews Keith Richards

T.C. Boyle Interview: Nature and the Novelist