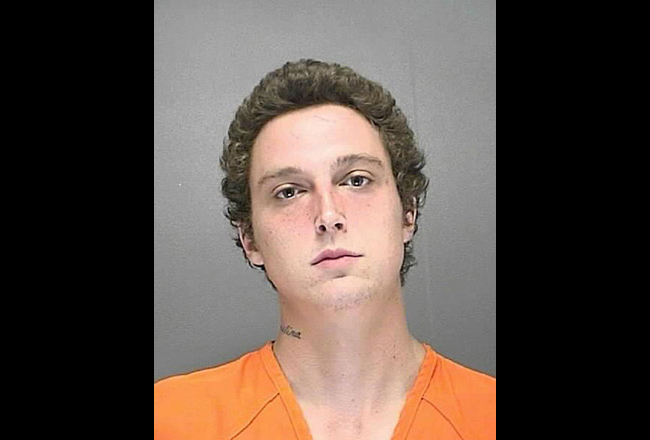 It is almost 15 months since Lane Bursed and Meredith Smith were killed in a wreck on I-95. Burnsed, a graduate of Flagler Palm Coast High School, was 19. Smith, then still a student at FPC and a cheerleader there, was 17.
On Sunday, Louis Prinzo IV, a 23-year-old resident of Ormond Beach, was arrested and charged in the two teens' death. Prinzo faces eight charges in all, four of them felonies, including two counts of DUI manslaughter, two counts of DUI with serious bodily injury, three counts of DUI with property damage, and one DUI count. His charging affidavit, issued by the State Attorney's office, found that Prinzo's blood tested positive for Oxycodone, a pain killer, and Alprazolam, an anti-anxiety medication, both of which can impair driving. The concentration of Oxycodone in Prinzo's blood was within the normal range when the prescription drug is taken with a doctor's order. The Alprazolam concentration was higher.
Burnsed's family issued a statement Monday remarkable for its forbearance regarding Prinzo's arrest.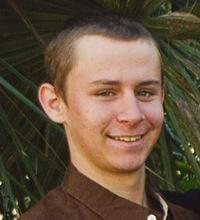 "We are not angry or bitter and our heart goes out to Louis Prinzo and his family," the statement read. "We can only imagine the hurt and stress that they are going through. Almost anyone could end up in the same situation be it not for the grace of God. Regardless of the circumstances surrounding his death, the world lost someone special with the death of Lane. He was generous and fun-loving and a friend to everyone he ever met. As a family we have chosen to embrace God's providence and to honor Lane's memory the best we can. We will continue to pray and ask God's grace and mercy upon everyone involved."
Louis Prinzo was arrested by the Ormond Beach Police Department and booked at the Volusia County jail, where he remains on $100,500 bond.
The arrest report provides the most detailed account yet about the circumstances surrounding the wreck in Ormond Beach late that Thursday night.
Prinzo was at the wheel of a 1996 Mercury, traveling south in the far-left lane of I-95. Immediately after passing State Road 40, which he'd intended to take, he pulled into the emergency lane, slowed down, then made a right turn directly in front of southbound traffic. The first vehicle to collide with Prinzo's was a Chevy Blazer, driven by Doron Lyn. The front of the Chevy struck the Mercury's right rear. Burnsed was at the wheel of a Ford F-150, with Smith in the passenger seat. He was in the left through lane, behind and to the right of Lyn. He veered left to avoid a collision with the Mercury. By then Lyn had slowed down in the far left lane. The front of the F-150 collided with the rear of Lyn's Blazer.
That collision caused the Blazer "to ride up onto Lane Jerome Burnsed's vehicle's front where the tow hitch intruded into the front windshield and inside [the] compartment of [the F-150] before overturning," the police report states. The F-150 collided with the center guard rail, where it came to a stop. Three witnesses described to police Prinzo's driving pattern as they'd seen it before the crash.
Smith died at the scene. Burnsed died after midnight, two hours after the wreck, at a hospital. Lyn, now 31, and Tuesday Coulter, a friend of Smith's who was riding in the F-150, were critically injured but survived. Prinzo sustained minor injuries.
Florida Highway Patrol troopers who happened to be near the scene and arrived there moments after the crash saw Prinzo still sitting behind the wheel of his car. As paramedics treated him, they all noticed that he had constricted pupils, his demeanor "not normal but lethargic and taking his time answering questions," his arrest report states. Several paramedics noticed "an empty syringe and twisted straw with unknown substance inside it taken from the defendant's pocket." The toxicology report will note that evidence of marijuana consumption had also been found in his blood. Prinzo admitted to paramedics that he had "snorted some white stuff and smoked marijuana."
Troopers obtained blood samples from Prinzo when he was being treated at Florida Memorial Hospital.