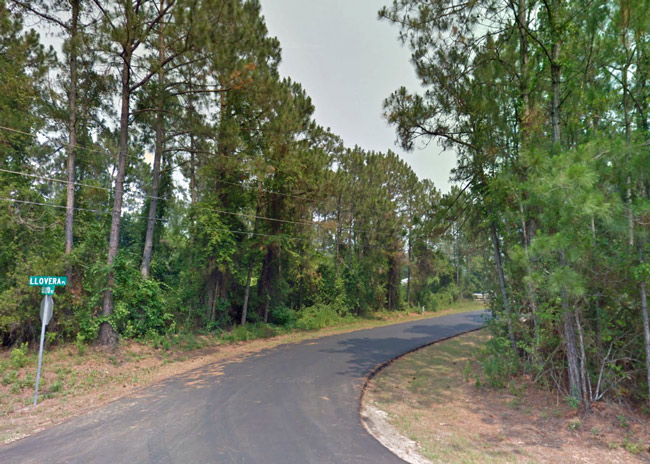 A young man skateboarding in the area of Llovera Place and Lloyd Trail, in the Palm Coast neighborhood just south of the Flagler County Airport, was shot just before 8 this evening.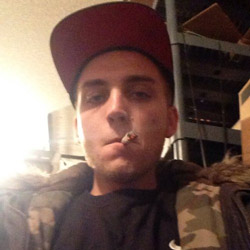 The victim was identified as Trevor Blumenfeld, 19. At 11:30 p.m., he was in surgery, in critical condition. He also suffered a collapsed lung.
Tuesday morning, he was in stable condition.
Flagler County Sheriff's deputies, detectives and the department's new Crime Scene Investigator unit swarmed to the area, but the assailant was still at large at close to 11 p.m.
"It does not appear to be a random act, it appears the victim and the shooter all knew each other," Cmdr. Steve Cole, the Sheriff's Offife's head of investigations, said late Monday night.
Blumenfeld was flown by Flagler County Fire Flight to Halifax hospital in Daytona Beach in a trauma evacuation. He was shot in the arm and the stomach, by the same bullet, and at one point was not responsive at the scene.
A woman riding her bike in the neighborhood sometime after 7:45 p.m. heard five gunshots. But she didn't see anything, or see cars leave the area.
"We've heard different statements, anywhere from three to five shots, but the victim was only shot one time," Cole said.
Sheriff's deputies canvassed the area–Laguna Forest Trail, Citation Boulevard, Lloleeta Path, Llama Trail–but residents were not able to provide much information. The neighborhood is connected to Belle Terre Boulevard by Laguna Forest Trail to the north, and Citation Boulevard to the South. Lloyd Trail and Llovera Place were closed.
It isn't yet clear whether there were just one assailant or more than one, but the assailant(s) was in a dark-colored vehicle "last seen traveling down Lloyd," Cole said.
The neighborhood was reopened to normal traffic by 11:30 p.m.
Tuesday morning, the neighborhood was as indistinct as on any other day of the week: elementary age children just two blocks from the scene of the shooting were walking off to their bus stop, a few people drove off to work, a man and a woman walked by the spot briskly, walking a dog. This morning, the only sign that there'd been some activity in the area was the deep ruts in the shoulders at the intersection where the shooting took place, from the number of law enforcement and other public safety units that had filled the place Monday evening.
There is only one house across the street where the shooting took place, with a sign in the yard ("Give us a brake Slow Down Watch Your Speed") reflecting the demographics of the neighborhood: there are quite a few children around, if spread out across the sparsely built subdivision. The spot where Blumenfeld fell is between several unbuilt, thickly overgrown lots.
Trevor's uncle, Jimmy Blumenfeld, shared the following on Facebook: "My nephew Trevor Blumenfeldfeld was shot last night while skate boarding and is said that most likely he knew the assailant. If any one knows of any leads please let us know. Also we are hearing of a kid name Spank if any one knows. Lots of prayers thank you for your support."
Blumenfeld was raised in Flagler Beach, attending Old Kings Elementary, Indian Trails Middle School and Matanzas High School. He has one brother. He is the son of Sue Harris, the Realtor, and Bunky Blumenfeld, who owns a tile business. His grandmother owns the Si Como No Motel in Flagler Beach. Trevor has a son of his own, about 18 months old.
Tuesday update on Jimmy Blumenfeld's Facebook page: "Thank you to every one for your help, support and prayers. Trevor Blumenfeld is still in critical condition but is showing signs of improvements. Your thoughts and prayers are much needed. The investigators are awesome and working hard to catch the coward/s who did this and should be locked up soon."
If you have information about this incident please contact Crime Stoppers at 1-888-277-8477. You can remain anonymous and may be eligible for a reward of up to $1,000.