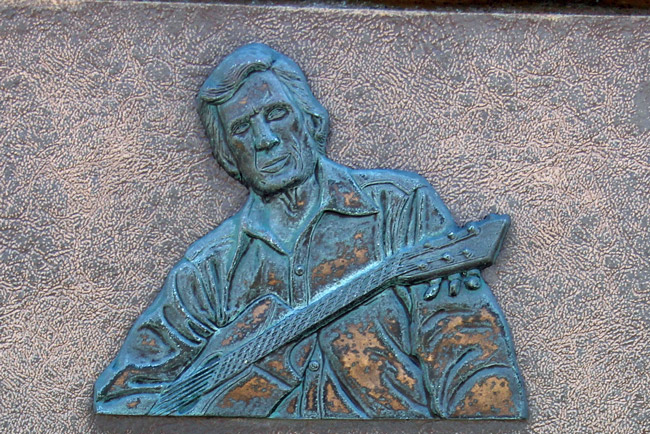 The name Gamble Rogers elicits admiration and excitement in St. Augustine, a city known for its vibrant music scene. For over 25 years, the Gamble Rogers Folk Festival has celebrated the indelible mark he left on folk music. Now in its second year, the "Live From The Waterworks" Concert Series celebrates Rogers' legacy by showcasing musicians that echo his hallmark talents – fingerstyle guitar artistry and storytelling.
The Gamble Rogers Folk Festival and the St. Johns Cultural Council co-present this monthly series of Saturday concerts from October 21, 2023 through June 22, 2024, with support from the St. Johns County Tourist Development Council. The next performance is Saturday, November 18 from 7pm to 9pm at The Waterworks, 184 San Marco Avenue in St. Augustine, and features singer and guitarist Jordan Tice.




"This concert series is a wonderful tribute to Gamble," says Jim Carrick, Gamble Rogers Folk Festival President. "Our goal is to feature a blend of experienced and up-and-coming artists. You'll see some performers who are familiar to longtime fans, who perhaps even collaborated with Gamble, while others will become new favorites."
Jordan Tice is a singer, songwriter, and guitarist who combines witty, well-crafted songs with skillful fingerstyle and flat-pick guitar playing. Folk music fans may recognize Tice as a member of the instrumental bluegrass supergroup Hawktail or for his guest performances with musicians like comedic great Steve Martin. His music is playful, introspective, and philosophical. Tice will be joined by special guest, Patrick McGonigle, fiddler with The Lonely Heartstring Band, one of the Northeast's most popular new progressive bluegrass bands.
Opening the show is Noan Partly, a self-taught indie-folk musician with deft picking skills who blends Americana with jazz, grunge, and psychedelic influences to create a dreamy and vulnerable sound. Her storytelling encourages the listener to look inward and revel in the unknown. Tickets for the November 18th concert may be purchased here.
"These performers help build the momentum up to the festival," grins Carrick. "'Live From The Waterworks' helps provide the necessary funding for us to support local musicians. We focus on helping mold folk musicians from youth by offering student clinics and featuring young performers on a special stage at the Festival."




"Live From The Waterworks" supports the Gamble Rogers Folk Festival, a three-day event held every spring at the St. Johns County Fairgrounds. Beginning Friday, April 12 and continuing through Sunday, April 14, 2024, the festival commemorates the life and music of Gamble Roger while keeping the folk music tradition alive for future generations by encouraging and supporting young musicians.
"Live From The Waterworks" is a monthly concert series hosted at The Waterworks, 184 San Marco Ave. in St. Augustine. It is a part of the Gamble Rogers Folk Festival, an annual event celebrating the life and music of folk legend Gamble Rogers. Photos can be found here. Learn more at gamblerogersfest.org and follow along on social media @gamblerogersfest