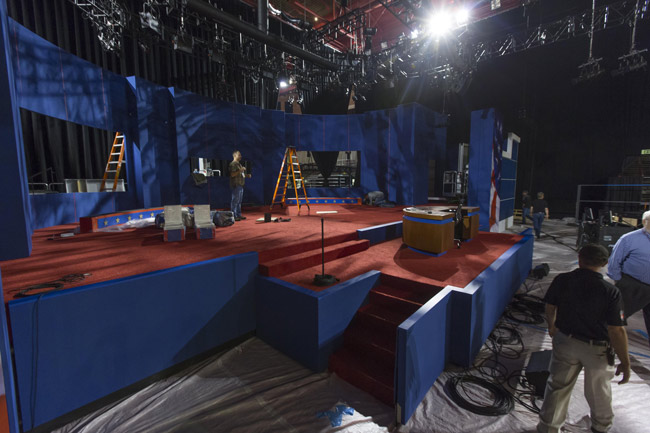 In case you cannot get to a television–or in case you're at work, or on a dull date, with your iPhone in your lap–we're embedding Google's YouTube feed of tonight's presidential debate between Barack Obama and Mitt Romney from Boca Raton. Previous debates are below. The debate will also be broadcast live on C-SPAN, ABC, CBS, FOX and NBC, CNN, Fox News, MSNBC and other cable channels.
Live fact-checking of the debates: Politifacts will be providing live fact-checking at its site or through its Twitter feed. The Caucus, the New York Times blog, will be live-blogging and fact-checking the debate here.
Meanwhile, if you scroll below the embed of the Obama-Romney feeds, you can watch some wild debate entertainment: the Carter-Reagan debate of 1980 ("there you go again") in full. It was their only one, and it helped Reagan win as big as he did.
Here's the first debate between Obama and Romney, from Denver on Oct. 3:
The Oct. 16, town hall debate between Obama and Romney:
The Oct. 11, 2012 vice presidential debate from Danville, Ky.:


Reagan-Carter, 1980