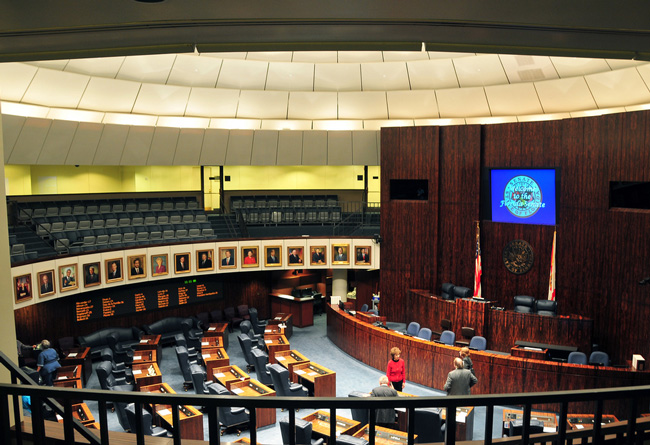 Almost exactly a year ago–on Nov. 7, 2013–the U.S. Senate voted 64-32 to pass the Employment Non-Discrimination Act. The proposed law would have banned workplace discrimination against lesbian, gay, bisexual, and transgendered people (LGBT). Florida's Bill Nelson, a Democrat, voted for it. Marco Rubio, a Republican, voted against. Nevertheless, 10 Republican senators joined 52 Democrats and two independents to vote approval. It was a rare show of bi-partisan support.
The legislation, which exempted religious institutions–including schools and shops with direct religious ties–never got a hearing in the GOP-dominated House, where Speaker John Boehner said he would oppose it.
"One party in one house of Congress should not stand in the way of millions of Americans who want to go to work each day and simply be judged by the job they do," President Obama said in a statement at the time. "Now is the time to end this kind of discrimination in the workplace, not enable it."
The words didn't move a vote and the bill died.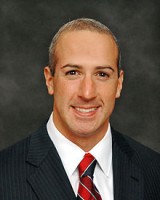 Today (Nov. 24) Florida House Rep. Holly Raschein, the Key Largo Republican, and Democratic Whip Sen. Joseph Abruzzo, the Boynton Beach Democrat, filed legislation in the Florida House and Senate respectively that mirrors the Employment Non-Discrimination Act, extending it to housing and public accommodations.
Known as the Florida Competitive Workforce Act (FCWA), the legislation would amend Chapter 760 of the Florida State Statutes that currently prohibit discrimination based on race, color, religion, sex, national origin, age, handicap or marital status to include sexual orientation and gender identity or expression. The bill would add protections for more than 536,000 LGBT adults living in Florida.
"Despite overwhelming public support and the passage of local equal rights ordinances throughout the state, there is no statewide law banning discrimination based on sexual orientation and gender identity in Florida," said Nadine Smith, CEO of Equality Florida, the state's leading LGBT advocacy and pressure group.
"Most people are actually surprised to discover these protections don't already exist because it seems such common sense," Smith said. "Updating the law will help ensure that all people in our state have the opportunity to be judged on their job performance and qualifications, nothing more, nothing less."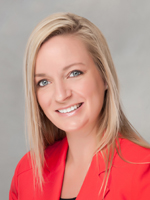 Last year Rep. Raschein served as the prime co-sponsor of the bill and helped to secure more than 10 GOP co-sponsors. But the bill got not so much as a committee vote in either the House or the Senate. LGBT advocates are hoping that the movement toward marriage equality sweeping the nation–where 32 states have legalized gay marriage–will help advance relatively minor anti-discrimination measures legislatively.
"All hardworking people—including those who are gay or transgender—should be treated fairly and equally by the laws of our state and should have the opportunity to earn a living to provide for themselves and their families," Raschein said. "Nobody should have to live in fear of being fired for reasons that have nothing to do with their job performance."
Equality Florida is touting the measure's bipartisan support and what it deems increased support from the business community and the public at large and calls it a way of making Florida a more attractive place to live and work. The business world is almost all there already: Some 84 percent of the nation's largest companies have adopted comprehensive anti-discrimination policies that include sexual orientation and gender identity.
Seven Florida companies have received perfect scores on the annual Corporate Equality Index 2015 by Human Rights Campaign. The seven Florida companies, each with a 100 percent rating, are Akerman LLP, Carlton Fields Jorden Burt, Darden Restaurants, Florida Blue, Holland & Knight LLP, Office Depot and Tech Data Corp. Four of these companies are on the Advisory Board of Equality Means Business, a program of Equality Florida (Carlton Fields Jorden Burt, Darden Restaurants, Florida Blue and Tech Data.)
"In order to remain economically competitive in a global marketplace, Florida must provide an environment that is welcoming to all," said Sen. Abruzzo. "Recruiting and retaining talent regardless of their sexual orientation or gender identity will only serve to enhance our reputation and augment our economic viability."