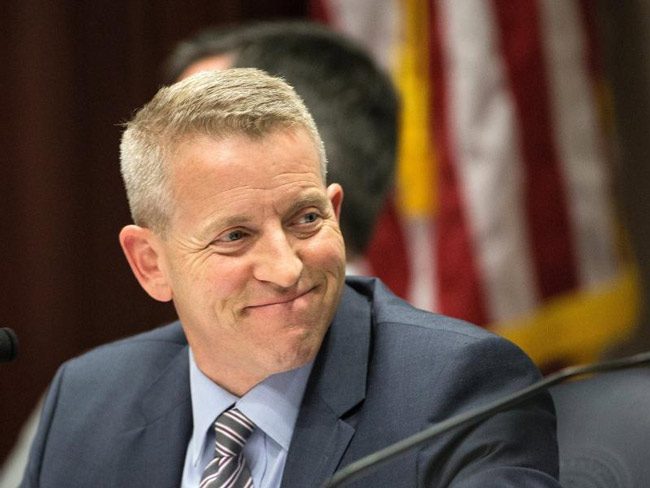 The Florida House and Senate ended the 2018 legislative session Sunday by passing a budget and a tax-cut package for the upcoming year. The session became dominated in February by the aftermath of the mass shooting at Marjory Stoneman Douglas High School in Broward County. That led to a massive debate about how to improve school safety and whether to revamp the state's gun laws.
Here is a recap of 10 big issues from the 2018 session:
BUDGET: Lawmakers passed an $88.7 billion budget for the fiscal year that starts July 1, though they were forced to extend the session by two days to finish the spending plan. The budget includes increased funding for education, with per-student spending in the kindergarten through 12th-grade system going up $101.50. The Senate also pushed through increased funding for nursing homes, while the House blocked a Senate attempt to change the way some Medicaid money is distributed to hospitals.
HEALTH CARE: After years of legal battles in the hospital industry, lawmakers approved a plan to revamp the approval of new trauma centers. They also approved a long-discussed proposal that could lead to the use of "direct primary care" agreements, which involve patients and doctors contracting directly for primary care, reducing the role of insurers. The House, however, was unable to convince the Senate to go along with eliminating the controversial "certificate of need" regulatory process for hospitals.
HIGHER EDUCATION: Throughout his term as Senate president, Stuart Republican Joe Negron has made a top priority of revamping the higher-education system. Gov. Rick Scott on Sunday signed a wide-ranging bill that includes permanently expanding Bright Future scholarships. The bill also calls for expanding some need-based aid programs and would require the state university system to use a four-year graduation rate as part of its performance-funding formula, instead of the current six-year measure.
HURRICANE IRMA: Lawmakers came into the session still grappling with the effects of Hurricane Irma, which slammed into the state in September and caused billions of dollars in damage. The House and Senate took steps such as ratifying rules for nursing homes and assisted living facilities to have backup generators and fuel supplies to help keep the facilities cool. Scott's administration issued the rules after residents of a sweltering Broward County nursing home died after Irma knocked out the building's air-conditioning system.
INSURANCE: The two highest-profile insurance issues of the session involved proposals to eliminate the no-fault auto insurance system and revamp a controversial practice known as "assignment of benefits." In the end, however, both issues died. The House approved repealing no-fault, which includes a requirement that motorists carry personal-injury protection, or PIP, coverage. But the proposal couldn't get through Senate committees. Similarly, the Senate did not approve changes sought by insurers in assignment of benefits.
K-12 EDUCATION: House Speaker Richard Corcoran and other school-choice supporters got a victory Sunday when Scott signed a controversial bill that will expand voucher-like scholarship programs. The bill includes creating the "hope scholarships" program, which will help pay for children who have been bullied in public schools to transfer to private schools. The bill also includes a heavily debated change that targets teachers' unions whose membership falls below 50 percent of the employees they represent.
OPIOID EPIDEMIC: In one of the final issues decided during the session, lawmakers late Friday approved a bill to stem the opioid epidemic that has caused a surge in overdoses across the state. A key part of the bill calls for placing limits on prescriptions for opioids. In most cases, the bill would place three- or seven-day limits on prescriptions, though it includes exemptions for people who are terminally ill, need palliative care or suffer from major trauma. The idea behind the limits is to prevent patients from getting addicted to painkillers.
PARKLAND AFTERMATH: The Feb. 14 shooting deaths of 17 people at Marjory Stoneman Douglas High School in Parkland forced lawmakers to quickly deal with school-safety issues and spurred a contentious debate about gun laws. Scott on Friday signed a $400 million package that includes improving mental-health services and allowing trained employees to bring guns to schools. The package also raises the minimum age to 21 and imposes a three-day waiting period for people buying rifles and other long guns. The National Rifle Association quickly filed a federal lawsuit challenging the age restriction.
TAX CUTS: Getting ready to hit the campaign trail, lawmakers Sunday approved a bill that includes about $170 million in tax breaks. The measure includes holding a three-day tax "holiday" in early August to allow back-to-school shoppers to buy clothes and school supplies without paying sales taxes. A similar seven-day "holiday" will be held in early June for residents to buy hurricane supplies. The bill also includes tax breaks for farmers and ranchers who suffered damage in Hurricane Irma and would trim a lease tax paid by many businesses.
TEXTING WHILE DRIVING: With support from Corcoran, it appeared lawmakers this year could approve a long-discussed idea to toughen Florida's ban on texting while driving. But the proposal did not make it through the Senate, at least in part because of concerns about racial profiling of minority drivers. Currently, texting while driving is a "secondary" offense, meaning motorists can only be cited if they are pulled over for other reasons. The proposal would have made it a primary offense, with police able to pull over motorists for texting behind the wheel.
–Jim Saunders, News Service of Florida