Lawyers for an inmate who died at a Florida prison after telling her family that a prison guard had threatened her life are asking the U.S. Department of Justice for an investigation.
Latandra Ellington, 36, died Wednesday at Lowell Correctional Institution in Ocala, less than 24 hours after her family called prison officials to express concerns about her safety. Ellington was in solitary confinement when she died after being placed there by prison staff in response to her complaints about the threats. In a letter to her aunt a week before she was put in confinement and died, Ellington wrote that a guard, identified as "Sgt. Q," had threatened to "beat me to death and mess me like a dog."
Benjamin Crump and Darryl Parks, lawyers representing Ellington's aunt Algerene Jennings, wrote in a letter to U.S. Attorney General Eric Holder on Monday that a private autopsy by a doctor hired by the family "revealed hemorrhaging caused by blunt force trauma consistent with kicking or punches to the lower abdomen." The lawyers asked Holder to open an investigation into her death, citing a backlog of inquiries into inmate deaths by Florida officials and a lack of confidence about the likelihood of an impartial and timely investigation by state and local law enforcement.
The family has not been given any information about Ellington's death other than a telephone call from the prison chaplain, the lawyers said in the letter to Holder, adding that the family is concerned that the investigation will not be timely or impartial.
Crump told reporters at a news conference Tuesday that a major at the prison promised Jennings the night before her niece died that Ellington would be placed in confinement and she would be looked after.
"Do you trust that same institution to do a fair investigation?" Crump said.
The Florida Department of Law Enforcement is scrutinizing 108 inmate deaths, at the request of Department of Corrections Secretary Mike Crews. Crews ordered the investigations in the wake of reports about cover-ups of inmate deaths, including a report by The Miami Herald earlier this year about the death of mentally ill inmate Darren Rainey, who died after allegedly being forced to shower in scalding water at Dade Correctional Institution in 2012.
"Being sentenced to the Department of Corrections is not a death sentence, but lately to many families that's what it has become," said Crump, who gained fame representing the parents of Trayvon Martin, the unarmed black teenager shot to death by neighborhood watch volunteer George Zimmerman in 2012.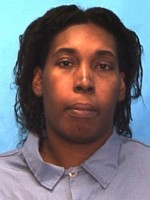 Crews told The News Service of Florida that Ellington's death is being investigated by FDLE and that the corrections department's inspector general has also opened an inquiry into Ellington's allegations about the threats.
Contrary to the findings by the private doctor hired by the family, an autopsy by the medical examiner found "that there was no identifiable trauma anywhere in the body," Crews said. Toxicology reports have not yet been completed and a cause of death has not yet been determined, he said.
"At this point, that's all we know. So right now what we have is conflicting information between the medical examiner and whoever this physician is or doctor is that the family decided to hire," Crews said.
But he also acknowledged that the circumstances surrounding the death of the mother of four, who had seven months left in her sentence for fraud charges for filing fake tax returns, would likely be met with skepticism by an already suspicious public.
"If I'm the citizens of the state of Florida, and you read everything that transpired in this incident, this tragedy, from the beginning to the end, I certainly would have questions in my mind about what happened," he said. "What we need to be able to do is to answer those questions about not what we think happened but what actually happened."
The lawyers also said Jennings has received no information about her niece's death from prison officials and that no one has contacted the family since they were called by the chaplain.
Prison chaplains generally are responsible for sharing the news about inmates' deaths with their families, Crews said.
"Now because this one was a little bit different, because of the timing and the allegations and ultimately the death, if it wasn't warden or assistant warden that called, then we probably need to look at that," he said.
The lawyers were joined by Dale Landry of the Florida branch of the NAACP and George Mallinckrodt, a former mental health counselor at the Miami institution where Rainey died.
Mallinckrodt accused the department of having a "cover-up mentality" about abusive guard behavior. Counselors are unlikely to report abuse because they run the risk that guards will not protect them from dangerous inmates.
Allegations of cover-ups of inmate abuse span years within the department, which is responsible for about 100,000 prisoners and more than four dozen institutions.
Six Department of Corrections investigators filed a lawsuit earlier this year against Crews and others, alleging they were retaliated against after revealing a cover-up about the death of Randall Jordan-Aparo, an inmate who died in solitary confinement after being gassed by guards at Franklin Correctional Institution.
Also, whistleblowers at a North Florida prison were punished by their bosses after exposing abuse of inmates, including an instance where one guard sprayed noxious chemicals into a prisoner's mouth, according to a 2011 investigation by the state's Commission on Human Relations which concluded that "punishment for disclosing wrongdoing is part of the culture" within the corrections department.
Crews has been on a mission to clean up the agency in the wake of the reports about the inmate deaths, firing at least three-dozen prison staff members and launching a website with limited information about inmate deaths.
He pledged Tuesday that "appropriate action" would be taken after the investigations are complete into the cause of Ellington's death.
"Whatever those answers happen to be for us, then we'll be prepared, if we need to take any action, to take the appropriate action to move forward, whether it's against an officer, whether it's against a staff member, and if it comes back as accidental. Whatever it is, we know that unfortunately the timing might have been hard for people to understand but ultimately if that is the cause of death, then we need to accept that and move forward from that," Crews said.
–Dara Kam, News Service of Florida