Larry B. Batson Jr. faces six counts of culpable negligence after allegedly intentionally driving his car against oncoming traffic on Seminole Woods Boulevard near State Road 100 Saturday evening, with his wife and two daughters aboard. The car struck an oncoming Kia that was occupied by two women and a 17-year-old girl. One of the women, a 46-year-old Palm Coast resident, was injured.
Batson, who is homeless, was Baker Acted after expressing suicidal thoughts at the crash scene. He had been driving on a suspended license.
Batson, 38, was driving a 2003 Nissan Altima north on Seminole Boulevard around 7:30 p.m. He an d his wife had just picked up their two daughters, ages 15 and 11, who had been staying with friends. Batson explained later to a Flagler County Sheriff's deputy that he and his wife had been unemployed for a month. He was taking his family to dinner and trying to figure out where they'd be spending the night. He was upset–with himself, with his family, and he was arguing with his wife and his daughters. He was also speeding, according to his wife, with the speedometer going up to 80 just before the crash, as she recalled to deputies.
As he told the story to deputies, Batson, according to an incident report, was "very agitated and angry and then turn very distraught and begin to cry. During the statement he would rant about not being happy. Mr. Batson appeared to be emotionally unstable and would be incoherent at times. He was extremely distressed that he was homeless, unemployed and struggling."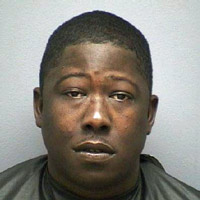 He made several statements about not wanting to live, but also that "bad people should not live." He put some of the blame on his own daughters. His wife told deputies that as her husband was speeding north on Seminole Woods Boulevard, he made statements about not wanting to live, that he was ready to die, and just then made an abrupt turn, crossing the median onto oncoming traffic. The abruptness of the turn caused the Altima to spin, and crash into the Kia Julia Dubinsky was driving.
Dubinsky is a Seminole Woods resident who that day had marked her 46th birthday. With her were her 7-year-old daughter and a 67-year-old woman. Dubinsky told a deputy that she'd been driving south on Seminole Woods when she saw the spinning Altima coming her way and striking the driver's side door. She had minor pain on her left side, likely due to the side airbags deploying, the incident report states. The Kia was catapulted into the swale near the RaceTrac gas station at the corner of Seminole Woods and SR100. Two witnesses who'd been driving south on Seminole Woods corroborated Dubinsky's account.
Flagler County Fire Rescue and Palm Coast Fire Department units that responded to the scene checked out all those involved, Batson among them, and a deputy informed Batson that he would be taken to Halifax Hospital's psychiatric ward for observation under the Baker Act, which gives law enforcement authority to do so. Individuals may be kept against their will at the Halifax ward for up to 72 hours, when they meet the Baker Act criteria: the deputy reported fearing for Batson's safety.
Dubinsky went to Florida Hospital Flagler.
Charges against Batson reflecting six counts of culpable negligence were forwarded to the State Attorney's Office, which will decide whether to pursue them.
The crash was reminiscent of a similar but more serious crash in Flagler Beach in mid-June when Keefe Crawford, a 37-year-old resident of Daytona Beach, allegedly, intentionally caused a head-on crash on State Road A1A, then stabbed himself until a bystander was able to pry the blade from him. That crash injured two other people.