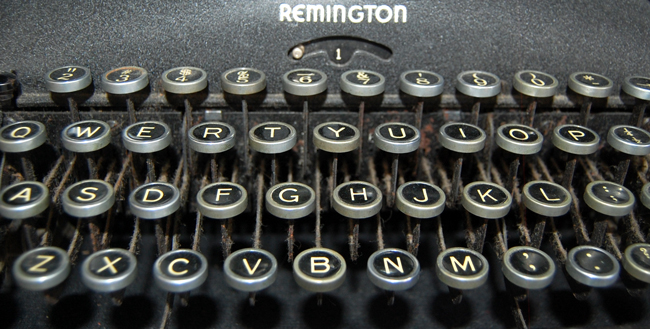 The Live Wire is an experiment. Think of it as a cross between a book of hours and a web version of the doors of perception. You contributions are welcome, in the comments or by email. The previous Live Wire edition is available here.
2:46 p.m.Cops All Over Pine Lakes Parkway, Vehicles Diverted
Flagler County Sheriff's Office patrol cars swarmed over Pine Lakes Parkway near Belle Terre Blvd. a little while ago. It began as a traffic stop. The driver of the vehicle fled. Cop cars were called in, a perimeter was set up, and a foot chase was on. The suspect ran across the golf course and was caught at Pine Lakes Parkway and Winfield Drive, according to the sheriff's office. He was allegedly carrying narcotics in his shorts pocket. Traffic backed up around Pine Lakes and Wellington Drive after deputies blocked the road, while the chase was on. The situation has been resolved. Traffic should be returning to normal. (Thanks to Peggy for the tip-off.)
11:54 a.m.Civil War Reenactments and Senior Tripping (Not Necessarily in That Order)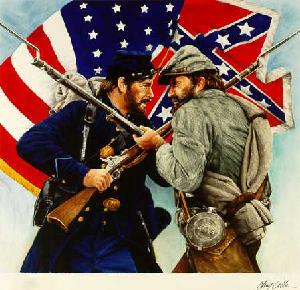 If you're into the inexplicable phenomenon of Civil War reenactments (reenacting war of any sort suggesting a strange, even more inexplicable nostalgia for the real thing), the Florida Agricultural Museum will be staging the "Pellicer Creek Raid" on Saturday and Sunday, October 16 and 17, Palm Coast's Marsha Lidskin just announced. The Civil War battle re-visits authentic cavalry and infantry camps, circa 1864. Battles will take place on Saturday at noon and 4:00 p.m. and on Sunday at 1:00 p.m. Admission is $6 per person. Flack jackets not included.
The Florida Agricultural Museum, located at the corner of Old Kings Road and US Route 1 in Northeast Flagler County. For more information, please call 386/446-7630 or visit the Museum website.
Also from Marsha and the city: Palm Coast is launching a couple of recreation programs for seniors in October.
Twistin' Thursday will feature live music, socializing and dancing every third Thursday of the month. The drum roll will open the Palm Coast Community Center doors at 1:00 p.m., beginning Thursday, October 21st. Light refreshments will be provided. Cost: $2 per person.
Also the Trips for Seniors program kicks off Oct. 13 with a three hour riverboat excursion on the St. Johns River in Sanford on Wednesday, October 13th. A $60 fee includes round trip transportation, the cruise, three-course lunch and live entertainment. A charter bus will leave from the Palm Coast Community Center at 8:30 a.m. and return by 4:00 p.m. The Center is located at 305 Palm Coast Parkway NE.
Each month, a new venue will be explored. To register, please contact the Palm Coast Parks and Recreation Department at 386/986-2323.

Ted Koppel on Bin Laden as the Terry Jones of the Last Decade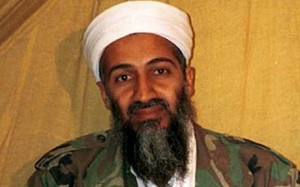 Some of us have been saying this roughly since Sept. 16, 2001. But when a gray media eminence tells it nine years too late, it has a weight all its own. Ted Koppel in the Washington Post: "Bin Laden deserves to be the object of our hostility, national anguish and contempt, and he deserves to be taken seriously as a canny tactician. But much of what he has achieved we have done, and continue to do, to ourselves. Bin Laden does not deserve that we, even inadvertently, fulfill so many of his unimagined dreams. […] We have raced to Afghanistan and Iraq, and more recently to Yemen and Somalia; we have created a swollen national security apparatus; and we are so absorbed in our own fury and so oblivious to our enemy's intentions that we inflate the building of an Islamic center in Lower Manhattan into a national debate and watch, helpless, while a minister in Florida outrages even our friends in the Islamic world by threatening to burn copies of the Koran.
[…]
"Through the initial spending of a few hundred thousand dollars, training and then sacrificing 19 of his foot soldiers, bin Laden has watched his relatively tiny and all but anonymous organization of a few hundred zealots turn into the most recognized international franchise since McDonald's. Could any enemy of the United States have achieved more with less?"
The salient point is this: Terry Jones with his congregation of 30 in Florida has triggered criticism against the media for their compulsive coverage of what amounts to a small band of fools with an incendiary agenda. But have we not done the very same thing with Bin Laden and his band of 19 zealots, and their disciples? In worse? Koppel's full column.
Where the Hell Is Osama Bin laden, Anyway? Wikileaks Tell Us
A report in this morning's UK Telegraph claims rumors of bin Laden's death are premature, and that bin Laden is personally involved in supervising the work of suicide and roadside bombers in Afghanistan. Leon Panetta, the CIA director, said last month that there's been no direct evidence of bin laden being alive since the early 2000s. Bin Laden hasn't been seen on videotape since then. He had a severe kidney ailment.
"A secret "threat report" drafted by the Nato-led International Security Assistance Force (Isaf) in 2006 locates bin Laden as well as the Taliban leader Mullah Omar to the Pakistani city of Quetta as well as several villages on the Afghan border," the Telegraph reports. "In 2008, he is reported to have presented an insurgent called Abdullah with an Arab bride as a reward for his work making improvised explosive devices (IEDs) in the northern Afghan province of Kunduz."

Florida's White Voters and the Obama Presidency

The latest University of Florida research by two UF political scientists (Michael Martinez and Stephen Craig): "Racism may be less of a factor in politics than other realms of life in this state, according to a new study, "which found few white voters in Florida to be upset by the presidential candidacy of a black man, and many to be proud of it."
But while "two-thirds of white non-Hispanic Floridians surveyed – 65 percent – were 'proud or inspired' by a black candidate's ability to win his party's nomination for president," that sentiment was nearly universal among those who preferred (89 percent) but it was shared by just 47 percent of McCain supporters. And there was this: "Despite these positive feelings, the study found that racism persists. An estimated one-third of the respondents – 34 percent – were upset by 'blacks pushing themselves where they are not wanted,' a statement used in the survey to assess racist sentiment." The full article here, and the full study here.
Jim Greer Isn't Fooled: "Many within the GOP have racist views"
"In the year since I issued a prepared statement regarding President Obama speaking to the nation's schoolchildren, I have learned a great deal about the party I so deeply loved and served," Greer, who's facing fraud and money laundering charges, said in a written statement. "Unfortunately, I found that many within the GOP have racist views and I apologize to the President for my opposition to his speech last year and my efforts to placate the extremists who dominate our party today. My children and I look forward to the presiden't speech."

I-95 and I-10 Construction Nightmare Ends This Week

"One of the longest and most expensive construction projects in Northeast Florida history will essentially conclude by the end of this week," The Times-Union reports. It started in 2005. "All traffic lanes planned for the $152 million renovation at the intersection of interstates 10 and 95 in downtown Jacksonville will be open to the public by Friday night."
No sooner is one nightmare over than another is set to begin: "Although the end of construction is expected to make it easier to get through the intersection, Jacksonville residents will soon be dealing with another downtown construction project. The state plans to tear down a two-mile elevated portion of I-95, called the Overland Bridge, just south of the Fuller Warren Bridge. That $182 million project is expected to begin in late 2011 or early 2012 and conclude in 2017. It will disrupt traffic on I-95 from north of Palm Avenue to south of San Diego Road, over Hendricks, King and Montana avenues."
End of Life Seminars at Stetson
The O'Neill Foundation for Community Health, Halifax Health – Hospital of Volusia/Flagler and Stetson University will present a panel discussion – Conversations that Count: Our Role with Advance Directives as Spiritual and Health Professionals – from 8 a.m. to noon Friday, Sept. 17, at Stetson. The program is geared toward medical, mental health and religious professionals, but is open to the public. It is free of charge. The panel will discuss:
The purpose of advance directives,
Our roles in the end-of-life conversation from a spiritual, medical and legal perspective, and
The benefits of handling the conversation correctly.


Space is limited, and reservations should be made as soon at possible by calling Bev Richardson at Halifax Health – Hospice of Volusia/Flagler, at (386) 322-4701. Three hours of continuing education credit is available for nurses, social workers, marriage and family therapists, and mental health workers. Clergy will receive a certificate of attendance.