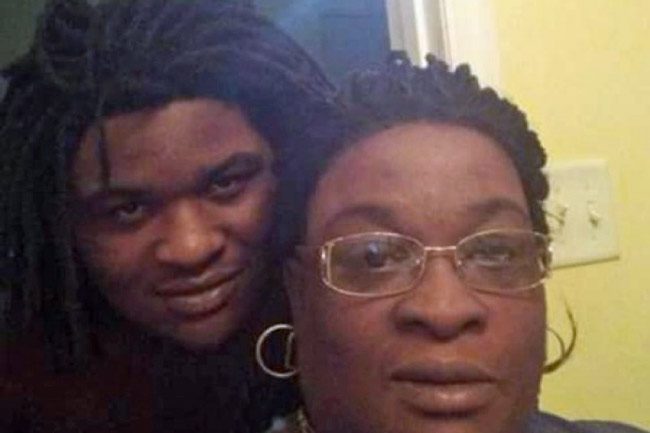 Ten minutes before 16-year-old Kelvin Smith Jr. was killed by an unknown driver as Smith biked north on Old Kings Road on New Year's Eve, he'd been pulled over by a Flagler County Sheriff's deputy, emergency communications records from that evening show.
Smith had been at his house with a friend, Christian Wells, also 16, when both decided to go to Wells's house at 9 Fanbury Lane.
"I observed both male subject riding a bicycle and a skateboard (long board) in the middle of the roadway on Florida Park Drive," the deputy J. Gibson Smith reported, "and when they observed my marked patrol vehicle, they immediately made a left turn onto Fleetwood Dr. I was able to turn my vehicle around and make contact with the subjects at the intersection of Fleetwood Drive and Fernwood Lane."
The two boys told the deputy they were going to Fanbury Lane, and the deputy let them go. The deputy's report was recorded at 7:11 p.m.
Smith was struck from behind at 7:21 p.m. as he rode his bike. He was pronounced dead at 7:35 p.m. The vehicle that struck him drove on, even though it would have been impossible for the driver, according to the Florida Highway Patrol investigator working the case, not to know that he or she had struck someone. The impact was too severe.
"They would have known," FHP Homicide Investigator J. Roundtree said.
A week after the crash, investigators are still piecing together clues, conducting analyses on what debris they have collected from the scene, and seeking answers—and help from any potential witnesses, not just at the scene that evening, but from residents who may have noticed their neighbor's or co-worker's vehicle showing new damage.
Roundtree said based on all the parts recovered from Old Kings Road, the vehicle is believed to be an older-model Ford truck or large Ford SUV. The damage is going to be on the front of the vehicle, more isolated toward the driver's side, the front bumper, the grill, with the hood possibly dented and the front windshield on the driver's side possibly damaged. "I'm going to suspect that the damage would be significant," Roundtree said.
The driver's side mirror is very likely to be damaged or just hanging on.
The evening of the crash, a Flagler County Sheriff's deputy located a white Dodge with front-end damage, its engine still warm, parked and abandoned in back of Kingdom Hall, the Jehovah's Witnesses' building on Old Kings Road. But that vehicle was ruled out. "The damage didn't match the dynamics of the crash, it just wasn't adding up," the investigator said.
Sheriff's deputies investigated other local vehicles, including a white Dodge truck and white Ford truck at a home on Fariston Place, with front end damage. The homeowner told deputies that the trucks' damage was old, and an FHP unit from the crash scene responded and ruled out the vehicles.
"There's several, several, several vehicle parts that we have that are being sent to FDLE to give us make model, vehicle year based on the materials, paint that they're made of."
Smith was a student at Matanzas High School and had three siblings. He'd moved to Palm Coast with his family only five or six months earlier from Ft. Lauderdale. "Kelvin, he was unique. He had his own personality, his own way. He's going to leave an impression on you whenever you meet him," Kelvin Smith Sr. told News 4 in Jacksonville the day after his son's death. "Right now we're just trying to pull it together and make it happen. It's hard, but we have to stand strong and stand together and make it happen and just get on with it."
The family's GoFundMe account has raised $1,335 so far for Smith's funeral arrangements. "I'm going through [an] extremely difficult time as you can imagine and any amount I can raise to help alleviate the burden that is being put on to me right now would be greatly appreciated," Smith's mother wrote on the account. "These funds are greatly needed for I have no insurance to put my son away."
A sheriff's deputy who first arrived at the scene of the crash had detected a pulse from Smith as he was in the road. He immediately applied cchest compressions until he was relieved by pareamedics, with Wells standing nearby.
Meanwhile, "there's several, several, several vehicle parts that we have that are being sent to FDLE to give us make model, vehicle year based on the materials, paint that they're made of," Roundtree said, referring to the analysis labs at the Florida Department of Law Enforcement. But investigators don't yet have the color of the vehicle.
At this point, they are relying as much on analysis as on witnesses, who should call FHP at 904-825-5080 if anyone has information, or contact Roundtree by email, or call the sheriff's office to relay information.
Roundtree said CrimeStoppers is likely to get involved and offer a reward for information leading to a break in the case.