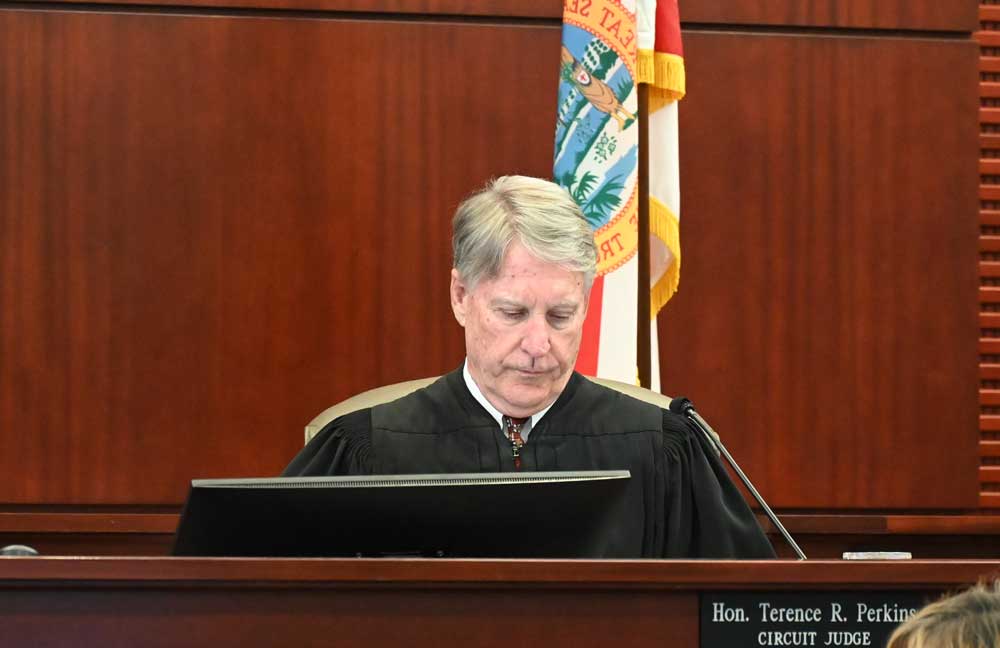 Circuit Judge Terence Perkins has ordered a mental evaluation of 17-year-old Brendan Depa, the Matanzas High School student accused of attacking Joan Naydich, his paraprofessional, at Matanzas High School on Feb. 21.
Court documents related to the order for the first time confirm that Depa has been treated for mental illness and is on various medication for psychological issues.




The assault, captured on video, has drawn international attention. Depa was initially charged with assault as a juvenile. Four days later, the State Attorney's Office opted to charged Depa and try him as an adult, and filed a different charge–aggravated assault of a school employee, a first degree felony.
The judge's order, signed on Friday, is to determine whether Depa, a special education student believed to have autism, is competent to stand trial. A ruling of competency means Depa will proceed with pre-trial hearings, motions and, potentially–if there is no plea deal–a trial. If Depa is deemed incompetent to stand trial, he will be transferred from a jail in Jacksonville to a state hospital for treatment, until he is found competent, if that result can be attained.
Since he is a juvenile, Depa is being held at the John E. Goode Pre-Trial Detention facility on East Adams Street in Jacksonville. He was scheduled for arraignment on Monday. That arraignment has been rescheduled to April 5, pending the results of the mental competency examination. Depa has pleaded not guilty in a written filing with the court on Friday.
That exam will be conducted by Dr. Roger Davis, a court-appointed clinical psychologist based in Jacksonville who frequently conducts such exams for the court. Davis's report itself will be confidential. Its results and some of its substance will not be, as they will be discussed in open court. The Flagler County School District has been barred by privacy rules from revealing any information about Depa's status as a student.




The "suggestion of mental incompetency to stand trial" was filed by Depa's original attorney, Assistant Public Defender Spencer O'Neal, who has since been replaced by Palm Coast attorney Kurt Teifke.
The suggestion of incompetency is a formal document that lists at least nine possible categories that would fit the claim. Four are checked in Depa's case: he does not appear to appreciate the nature of the charges against him or the range of possible penalties; he does not appear to understand the adverse nature of the legal process (though Depa has been through the juvenile equivalent of the process on at least three occasions previously, when he was 13). He "has been previously evaluated for mental issues, and has undergone treatment," and is prescribed medication for various psychological issues.
Davis will analyze Depa in relation to each of these categories, and several additional ones, including his "ability to manifest appropriate courtroom behavior" and his "capacity to testify relevantly," according to the order.




Davis is not only required to reach a determination of competency, but also to make treatment recommendations specific to "the intellectual disability or autism causing the incompetence" and the "training" available or appropriate to treat the disability.
If Depa is deemed incompetent, Davis will have to tell the court whether "there is a substantial likelihood that in the near future [Depa] will inflict serious bodily harm to
himself or another person, as evidenced by recent behavior causing, attempting, or threatening such harm" and whether
there are "available, less restrictive alternatives, including services provided in community residential facilities" would enable opportunities for improvement of his condition.