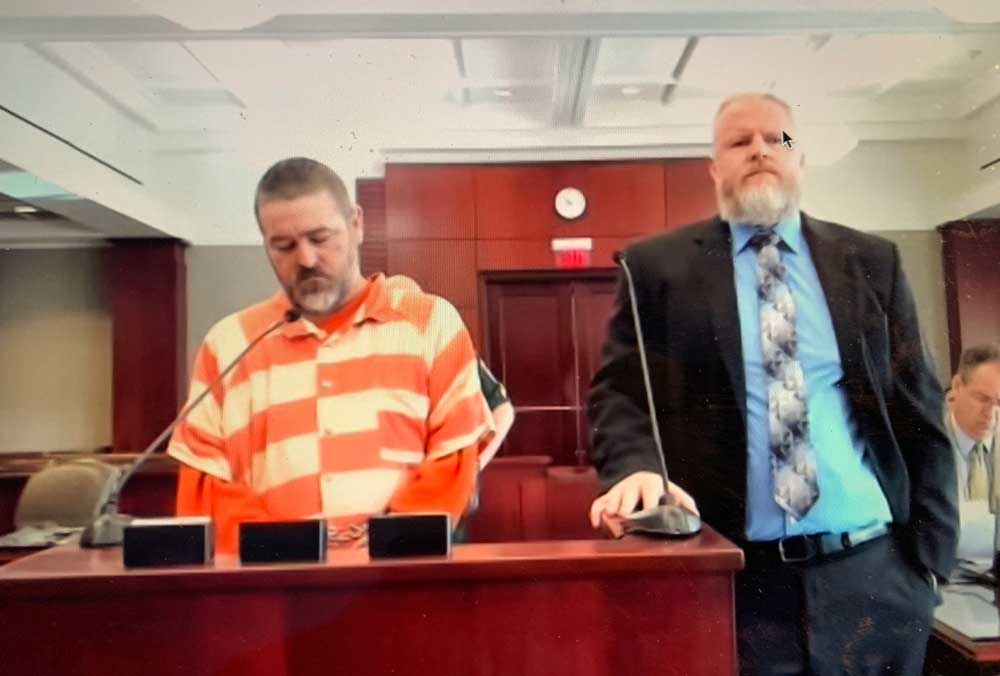 Joseph Carroll, a 44-year-old former resident of Shady Lane in Palm Coast, was sentenced to 15 years in prison this morning for causing the death by fentanyl overdose of 31-year-old Michael Burnett Jr. in June 2018. Carroll and Allyson Bennett, 40, had sold the drug to Burnett shortly before his overdose.
Carroll and Bennett were a couple when they sold the drugs to Burnett. They were both indicted on first-degree murder charges in 2021. Bennett's sentencing, after numerous delays, is scheduled for Friday morning.
Carroll and Bennett had a child in common: Bennett gave birth after her incarceration. They both lost their parental rights as the child either became a ward of the state or was adopted.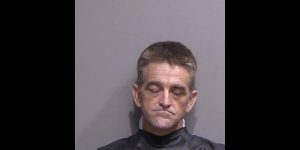 Had Carroll gone to trial, he could have faced life in prison if convicted. Instead, he pleaded to a lesser charge of manslaughter, a second degree felony with a maximum penalty of 15 years. Assistant State Attorney Mark Johnson argued for the full 15 years, calling it "generous." Carroll's attorney, Brian Smith, asked the court to sentence him to the lowest end of the sentencing guidelines, 10 years.
Several members of Burnett's family were in the courtroom. They declined to address the court. Carroll's mother joined the hearing by zoom. She, too, declined to speak. Carroll himself did not make a statement. He stood next to his attorney, looking much healthier and fuller, after a year and a half in jail, than the emaciated, carcass-like body he was at the time of his arrest in July 2021. He only mumbled a few answers today, keeping his gaze down-turned.




"It's been devastating to his family," Johnson told the court, referring to Burnett's death. As for Carroll, Johnson said, "he benefited from selling these deadly and dangerous drugs and profited from it. And I think that in these particular cases like this, that makes it particularly egregious. You're not just sharing drugs with a friend, you're actually selling them to make money, and to obtain a profit from that. And as a result somebody dies, loses their life."
Johnson said that Burnett had been trying to recover from addiction, his tolerance level for drugs had diminished, and as in many such cases, when he relapsed, the drugs affected him with far more force. Johnson said Carroll was benefiting from "a big drop-off" in his punishment. "So that particular plea that we've offered him we feel is very generous considering the circumstances of this particular case."
Smith disputed Johnston's account. Carroll and his girlfriend, he said, "were selling to supplement their habit," Smith said. "So it wasn't like he was some kingpin out selling all these drugs and making all this money."




But then Smith did one of those things defense attorneys do, possibly unaware of the cynicism behind the logic: shockingly, he told the court that Carroll deserved a lesser sentence essentially because he was doing the family of the victim a favor.
"I know that it's not going to be helpful to the family, but him entering this plea," Smith said, "I would say the state would probably argue it's to his benefit because he was looking at a possible life sentence, but it also saved the family from having to go through a trial, and have to look at pictures of their son and things like that. So we would just ask the court sentence Mr. Carroll to the bottom of the guidelines."
Circuit Judge Terence Perkins disagreed. He sentenced Carroll to the full 15 years, and to $7,220 in restitution to the Burnett family. Carroll will have that year and a half he's already served as credit. In effect, with gain time, or early release for good behavior after serving 85 percent of his sentence, he faces a remaining sentence of 11 years and three months as he enters the state prison system.
"I do commend the attorneys for working their way through what must have been an extremely difficult case," the judge told the attorneys, "and coming to an agreed resolution on the plea and the parameters that were set by the court. It's never an easy job, you don't get enough credit on either side in that regard. So I want to thank you for that."
Carroll, a convicted felon long before today's conviction, has a long criminal history in Flagler, dating back a quarter century and starting with a conviction for burglary in 1998. He's had lesser convictions on drug charges, theft, trespassing (in a reduced plea from an original charge of burglary), giving a false name, and been charged–but not convicted–for robbery, grand theft and battery (twice).




Carroll's sentencing is the latest in a series of such convictions over drug-overdose deaths since Florida broadened the scope of a law enabling prosecutions for murder on those grounds. In Flagler, Sheriff Rick Staly routinely says that every drug-overdose death is investigated as a homicide until proven otherwise.
The first Flagler defendant to be prosecuted under the new law was Joseph Colon, whose sale of drugs led to the death of Savannah Deangelis in 2017 at her parents' home, moments after she took possession of the drugs from Colon. She had been booted out of a drug rehab program in Bunnell despite her parents' pleas to the court that she would not be able to manage her recovery outside the program at that time. Her parents have since become leading members of the county's opioid task force. Colon was eventually sentenced, in a reluctant plea (he called himself a "scapegoat"), to 30 years in prison.
Others who have pleaded include Michael McIntyre, who pleaded to manslaughter in December 2021 in the death of Chelsea Price, 33, but in contrast with Carroll, he got 20 years. In March 2022, Javian Neesmith was sentenced to 15 years in a plea for manslaughter in the death of Dimitry Popkov, 39.
Last August, in the first case to go to trial rather than end in a plea, a jury found Jevante Hamilton guilty of manslaughter in the overdose death of Timothy Davidson in August 2019. He is to be sentenced by Circuit Judge Chris France on Jan. 31.
Reader Interactions