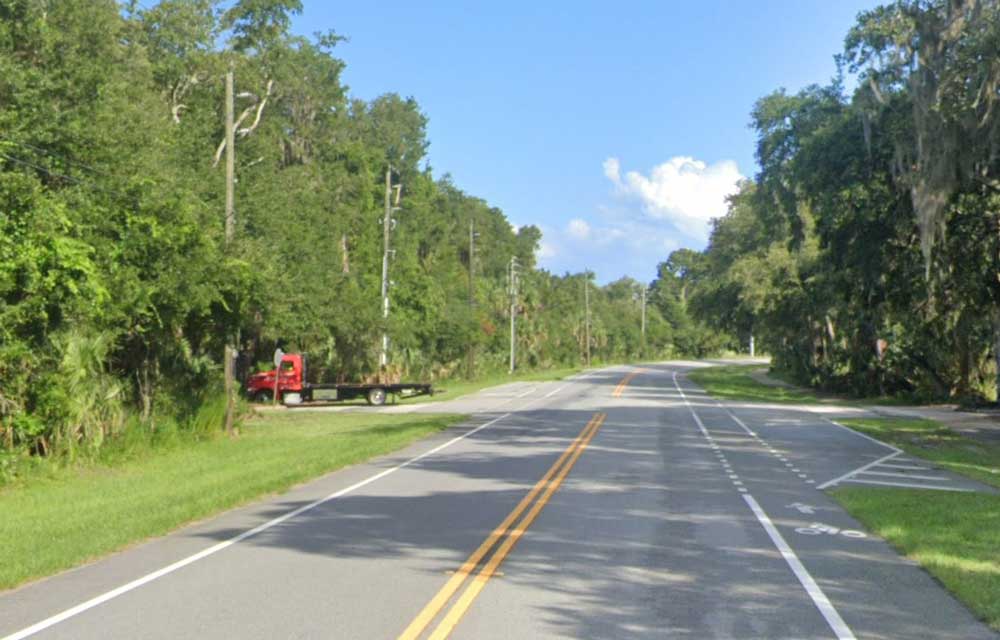 A 22-year-old Coshocton, Ohio man lost his life in a single motorcycle crash between 2 and 3 this morning (March 7) on John Anderson Highway, north of Bridle Ridge Court/Trotters Lane.
The rider was with Sherrin Lecomte, 20, of Daytona Beach, who had minor injuries–scraps on the arms and legs.




Lecomte and the 22 year old man were traveling south on John Anderson. According to the Florida Highway Patrol, and based on Lecomte's account, the driver lost control, veered onto the right grassy shoulder and "went down on its side." Lecomte was ejected as the motorcycle continued into the wood line, where it struck a tree.
Lecomte told authorities she left the scene of the crash to seek help for about 45 minutes, flagging down a driver and calling 911 at that time. The 22 year old was pronounced deceased at the scene. Neither rider was wearing a helmet, according to FHP.
A Flagler County Sheriff's deputy was first at the scene, administering aide but detecting no pulse in the victim. Flagler County Fire Rescue unit arrived shortly afterward and took over care.
The crash resulted in the first fatality of Bike Week, which began in Daytona Beach on March 3 and is running through March 12. Flagler County had one previous serious motorcycle crash–in mid-afternoon on March 5, near Hammock Jiffy on State Road A1A, where a group of motorcyclist crashed. Two people were seriously injured, one suffered minor injuries.
The crash resulted in the fourth fatality of the year on Flagler County roads.