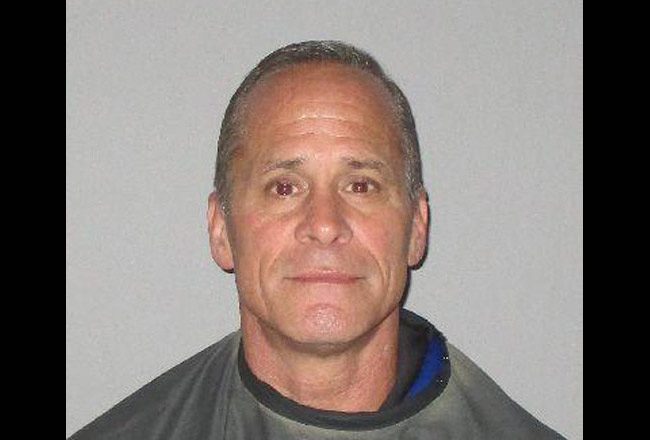 On Wednesday, Flagler County government issued a brief release with this title: "Flagler County prevails in unlicensed contractor lawsuit."
The title was accurate in so far as it went. A judge had ordered James Cigler, an unlicensed Palm Coast contractor, to pay restitution to an elderly woman for work left incomplete and substandard.
But the county did not quite prevail  in more than the strictest meaning of the term. If anything, Cigler continues to prevail as a working, unlicensed contractor, advertising his services
A look at Cigler's history indicates that he's been engaging in the same kind of unlicensed contractual work time after time, has been incurring complaints from a state agency, from local individuals, and of course from the county, and the harshest penalty he's had to face so far is a sentence of one day in jail–which he didn't even have to serve. He's been ordered to pay restitution in several cases, but there's no record of him making good on his payment.
There is, however, this record: he continues to advertise in the Penny Saver, and continues to call himself licensed and insured. The last such ad ran in January 2019. Cigler did not return a phone call to the number advertised for his company. A check with the state Department of Business and Professional Regulations indicates he is not licensed.
He might have been claiming that he was "licensed" through Palm Coast, where he once had a business tax receipt. ("These are the games these people play," the Sheriff's Office's Mark Strobridge said.) But in fact, Cigler's business tax receipt is inactive "due to non-payment," a Palm  Coast official said. He was last in compliance during the 2017-18 license year. (Expiration was last September.)
He doesn't even have a driver's license.
Flagler County, Palm Coast and the sheriff's office have regularly issued releases warning residents about unlicensed contractors, and the sheriff's office has occasionally played up the arrest of contractors. But as Cigler's history suggests, there's not always much teeth behind the warnings, allowing contractors like Cigler to keep on working even as judgments pile up against them.
On May 30 last year, Cigler, a Palm Coast contractor known as "The Gutter Guy," took $1,500 from a homeowner on Woodlawn Drive, "performed substandard work, and did not complete the work," according to court papers.
The city filed a complaint with the county's Contractor Review Board and sent Cigler notice of the hearing in mid-July. He did not show up. The board fined him $500. He did not pay. He was required to pay the homeowner $1,500 in restitution. He did not do so. The review board's clerk sent him notice that he was in violation of the order. He did not respond.
"As a result, the only consequence of performing the unlicensed work and failing to pay the fine or restitution is that Cigler is prohibited from obtaining building permits from Flagler County and the City of Palm Coast," a legal memo in the case reads.
On Jan. 8, the county's code enforcement division issued him a $30 citation for failing to comply with the board's order. The county filed suit in county court to issue an order against Cigler to make good on his payments.  The hearing was scheduled for Monday. Cigler did show up at that hearing. (An earlier version of the story incorrectly reported that he had not.)
On Tuesday, Circuit Judge Chris France issued an order satisfying the county's request. Cigler is to pay $200 a month to the homeowner he defrauded until the $1,500 sum is paid off and provide proof that he did so every month to contractor review board's clerk. Once those payments are completed, he's to make $200 installments to county government until his $500 fine is paid off.  His $30 is suspended, and he may avoid having to pay it if Cigler makes good on all the other payments.
Whether he'll pay is anybody's guess. He's still facing a small-claims suit for $2,500 in Flagler court from a Zebra Court resident who says he filed a complaint against him with the Sheriff's Office. The homeowner pursued the case and France ordered Cigler to repay $2,212 with interest last May. Cigler has been ordered to appear before France in that case and has not done so, resulting in Cigler being found in contempt last October. That case is ongoing.
Around the same time that the Z-Section resident was having an issue with Cigler, a Flagler Beach resident filed a complaint about Cigler with the Department of Business and Professional Regulations that mirrored the same pattern: Cigler had agreed to replace siding and soffit on a Central Avenue house. He was paid $17,500, and never completed the work. No permit was secured for the work, according to the complaint, and Cigler kept asking for extra money. Cigler was not licensed.
Cigler was arrested on Jan. 27, 2018, but released within minutes on his own recognizance. He eventually pleaded no contest for engaging in contracting without a license, was sentenced to one day in jail–and given credit for one day, because he'd spent 38 minutes in jail at the time of his arrest earlier in the year. Circuit Judge Terence Perkins withheld adjudication. He was required to pay restitution, however. He did not do so, triggering the suspension of his driver's license.
"If it's just a civil order, we have no authority," Sheriff's Chief Mark Strobridge said of Cigler's other court orders.
Sean Moylan, the assistant county attorney on the Cigler case, said the county is trying to put teeth behind lawful Contractor Review Board orders to pay restitution.  "Cigler's case was the first time we brought an individual who ignored a CRB order to pay restitution to court," Moylan said. "We will be bringing more of these cases.  There are a number of unlicensed contractors preying on residents, particularly although not exclusively, the elderly.  Many (I don't have an exact count) have ignored lawful CRB orders to pay restitution.  We will be pursuing these individuals, seeking orders from the County Court to pay the restitution.  There is only so much we can do for the most recalcitrant offenders.  In extreme cases, the only thing that may prevent them from continuing to defraud the public is incarceration."
He said education is key, as property owners should ask to see proof of licensure and insurance before providing a deposit for any handyman work, or call the permitting departments at either the county or city governments to verify the contractor's credentials.
Cigler has his criminal issues as well. In October he was arrested and charged for driving without a license, a felony this time because it wasn't just a matter of not paying restitution: he had judgments against him in Volusia and Flagler, including failure to complete court-ordered substance abuse treatment, failures to pay traffic fines and previously driving on a revoked license. The State Attorney's Office however downgraded the charge to a first-degree misdemeanor. The case is ongoing. The same thing had happened in 2016: he got a felony charge for habitually driving on a revoked license, the charge was downgraded, he was found guilty of a second-degree misdemeanor, but he wasn't making his required payments, and his case went to a collection agency.