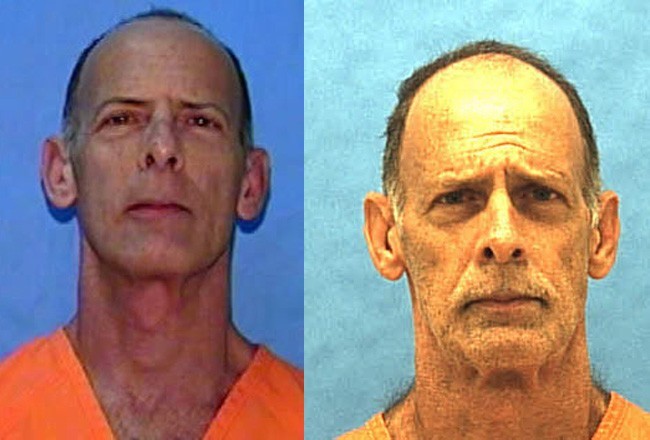 The Florida Supreme Court on Thursday refused the state's request to lift a stay on the execution of convicted killer Jerry Correll, instead sending the case back to a lower court for further consideration.
The court halted Correll's scheduled execution in February, saying it "must err on the side of extreme caution" while the U.S. Supreme Court considered a case about Oklahoma's lethal-injection protocol, nearly identical to the protocol used in Florida.
Late last month, a bitterly divided U.S. Supreme Court signed off on the use of the drug midazolam, the first of the three-drug lethal cocktail used also used in Florida. Justices found that Oklahoma prisoners failed to prove that use of the drug "entails a substantial risk of severe pain."
Shortly after the high court decision, Florida Attorney General Pam Bondi asked the Florida Supreme Court to vacate the stay on Correll's execution and allow Gov. Rick Scott to reschedule an execution date.
In Thursday's 5-2 decision, the Florida Supreme Court turned down Bondi's request and ordered an evidentiary hearing in the 9th Judicial Circuit, which includes Orange and Osceola counties, on Correll's assertion that the drug poses a heightened risk to him because of his alleged brain damage and history of drug use. The circuit court has until 5 p.m. August 27 to decide on the issue.
Correll was convicted of the 1985 stabbing deaths in Orlando of his ex-wife and their 5-year-old daughter as well as his ex-mother-in-law and her sister.
But, in a dissent, Justice Charles Canady, in part relying on the U.S. Supreme Court decision in the Oklahoma case, argued that "there is no basis" for sending the case back to the lower court.
In the Oklahoma case, the U.S. Supreme Court rejected the claim that the risk of a "paradoxical reaction" to the drug renders its use in the lethal-injection protocol unconstitutional, wrote Canady, who was joined in the dissent by Justice Ricky Polston.
"(T)he mere fact that a method of execution might result in some unintended side effects does not amount to an Eighth Amendment violation (because) `the Constitution does not demand the avoidance of all risk of pain,' " Canady wrote, quoting from a decision in another seminal lethal-injection case known as Baze v. Rees.
Lawyers for the Oklahoma prisoners had argued that midazolam hydrochloride does not effectively sedate inmates during the execution process and subjects them to pain that violates the U.S. Constitution's Eighth Amendment ban on cruel and unusual punishment.
Florida and other states began using the sedative as the first step in a three-drug execution cocktail in 2013, after previously using a drug called pentobarbital sodium. The states switched because Danish-based manufacturer Lundbeck refused to sell pentobarbital sodium directly to corrections agencies for use in executions and ordered its distributors to also stop supplying the drug for lethal-injection purposes.
–Dara Kam, News Service of Florida