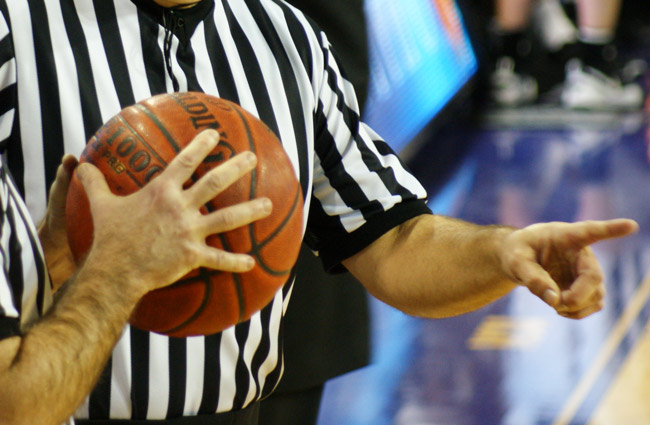 Until the night of Jan. 7, Calvary Christian Academy's Lady Lions were having an almost impeccable basketball season. The varsity squad of mostly 8th and 9th graders was 15-1, coming off its very first loss of the season after a four-day trip to Ft. Lauderdale. The Lions were cruising.
They were cruising the evening of Jan. 7, too, outscoring St. John Lutheran in the first and second quarter behind their star player, who had four points in the first quarter, right around her average per quarter.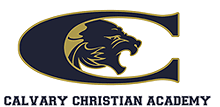 Then it all turned sour, and radically so. At one point in the second quarter, the girl stopped scoring. She'd have just one point the rest of the game, unusual for a player averaging 16 points per game. She stopped paying attention. She was drawing the coach's ire. She'd be benched, then put back in, but she wasn't with it. "You could see it in her body language, energy was different," Coach Brian Morris said. "She just kept staring, you could just see things weren't right, she just kept staring, had her head down." (Morris runs Buddy Taylor Middle School's in-school detention program.)
In the second half, "she just wasn't the same," Morris said. "She wasn't the same."
The Lions lost, 35-41.
After the game, Morris is addressing the team about what was its second loss in a row. Some of the players were crying. Morris is talking. Then the girl in question loses it. She starts crying, and not only crying but yelling out: "He touched me, he touched me!" She was screaming, Morris said.
Morris is taken aback. The girl's mother is brought in. She attends all the games and videotapes them. Mother and child confer, then both are in tears.
The girl accuses one of the two referees in the game of grabbing her twice. The first time it happened, she said, was in the second quarter. She accuses the man of grabbing her behind and rubbing against her breasts.
The referee is Marion Jennings, better known as Al Jennings, a 66-year-old resident of Claridge Court in Palm Coast who works with the Volusia-based A-1 Officials Association, which provides referees to basketball, baseball, football softball and volleyball games at 21 schools in Flagler and Volusia, including at Matanzas and Flagler Palm Coast High School.
The girl is 14.
Ormond Beach police were called in, spoke with the girl's mother—but not the girl, because of a three-interview rule: a child involved in any form of sexual abuse may not be interviewed more than a total of three times by police, social services or agencies. Those occasions are therefore used carefully. The girl's mother relayed the substance of the incident as her daughter had described it.
According to a police report, A-1's director—listed as Martha Hannah on the organization's website—was contacted, and she in turn contacted Jennings to put him in contact with police. Jennings "stated that he had no physical contact with any of the players during the game," the police report states.
Three days later, the girl's mother brought a disc of the game she'd filmed. "The video lasts approximately 20 seconds and shows the suspect (Jennings) call a foul on the victim," the police report states, blanking out the victim's name, "then jogs up behind her and places his right hand on her buttocks. The victim immediately stands straight up surprised, when this occurred."
The second incident, when the victim claims Jennings rubbed against her breast, was not recorded. There was a second video, one made by security cameras at the school, but that had not yet been submitted to the police.
On Jan. 13, Jennings was charged with one count of battery, a first-degree misdemeanor. The charge was first reported by the Palm Coast Observer.
Reached by phone on Wednesday, Jennings said, "I can't discuss this," but said he was "absolutely" still refereeing games. The season is not yet over. "I'm still working basketball games."
Martha Hannah, the president of A-1 Officials, did not return a call placed to her phone number, nor a request to call placed through the organization's vice president, David Mozingo. Mozingo said he was not aware of the issue when contacted. Alan Hannah, the assigner of referees for basketball games, also did not return a call.
Steve Bruno, a past president of the organization and a supervisor of basketball referees, but on the boys' side, he said, said by phone: "A-1 Officials Association would be very appalled that something like this would happen to one of our officials. It's an accusation at this point and if it were to be true, then of course we would take the necessary steps to discipline any official whatsoever."
But Bruno stressed that it was an accusation at this point, not a proven incident. He referred questions about Jennings's status to Martha Hannah.
That status remains unclear. Morris, the Calvary coach, was under the impression that he'd been suspended from refereeing games pending the outcome of the charge.
Steve DeAugustino, the athletic director at Flagler Palm Coast High School, was not familiar with Jennings's name, but said that in the past when there had been issues with A-1 officials—and there have been such occasions—the organization has contacted DeAugustino to let him know what had unfolded. Not in this case.
"Obviously, he's not going to do any of our games moving forward," DeAugustino said at first, but then qualified himself, because FPC or Matanzas would not be in a position to outright refuse an official who shows up to officiate a game. He said he would be speaking with A-1 to get all the information on the matter, then added: "My thermometer on the whole thing is, if someone is responsible for making one of our athletes uncomfortable, I'm going to make sure he's not here."
Morris has never faced such an issue in more than 20 years of coaching. He was upset with himself after hearing of the accusation and thinking back at the way he'd intensified his demeanor toward his star player during the game. "I felt so bad. This child has been pretty much molested and I'm yelling at her for not scoring, not taking out the ball," Morris said. "Now everything makes sense."
There was "a foul call," Morris said, describing the video clip and referring to Jennings. "He came from the other side of the court, and you can clearly see it that he grabbed her behind, and you could see [the victim's] expression that she turned around and was like saying, what are you doing?"
"It had nothing to do with the play. You think about it, as a referee, there is no need to touch a player," Morris said. "This is not her arm, not her back, a little push—clearly, he grabs her."
The Lions lost two of their next three games, but then won three games in a row, for a 19-4 record. The girl and the team have been mending from the incident, Morris said, and the Lions are expected to make it to District and State playoffs.
"For a week after that she was not the same, but she's better now," Morris said of his player. "But I still think it lingers. There's no doubt about it. She's still not the same."