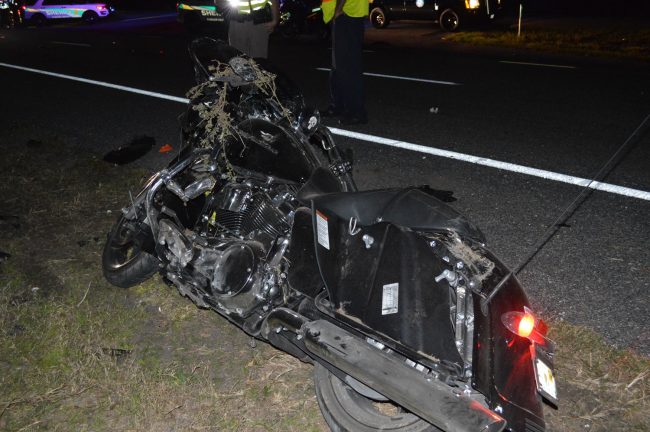 Last Updated: March 14, 5 p.m.
Jeffery Lynn Coffman may not have been found for several hours had it not been for passersby noticing unusual debris in the road on U.S. 1, just south of Belle Terre Boulevard–a deadly stretch of road known as the Triple-A Curve, and also as Dead Man's Corner.
The passers-by stopped to investigate, and found a man next to a crashed motorcycle in the brush on the west side of the highway. Coffman "would have probably been found the next day in the daylight but there was a lot of debris in the road but people stopped and found him in the ditch," Pete Young, the Florida Highway Patrol homicide investigator on the case, said.
Young estimates the crash took place at 9:30 p.m. Saturday as Coffman, 59, was riding his brand new, black Harley Davidson south, probably to a Bike Week event. He crashed the way Young has seen numerous riders and drivers crash at the same spot over the years: Coffman failed to negotiate the curve there, overturning several times and getting ejected before he came to rest past the shoulder. He was not wearing a helmet. He was a resident of Clermont Court in Palm Coast. (911 notes place the address at 34 Clarden Court.)
Coffman had been a U.S. Marine.
There's been so many crashes at that spot that Young was having to return to the scene this morning to more precisely determine at what point exactly the motorcycle left the road. "There's so many marks there where so many people left the road and scraped the road," the investigator said.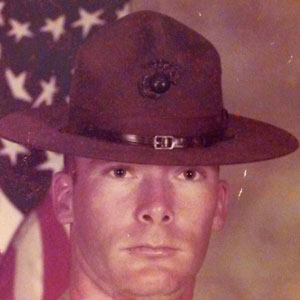 The crash was called in to the Flagler County Sheriff's Office just past 9:45 p.m. The Sheriff's Office was first on scene. Investigators were there until past midnight, with paramedics from Flagler County Fire Rescue's Rescue 92 pronouncing Coffman dead at the scene.
"Apparently he was by himself but they were searching Tennessee and all over for next of kin," Young said. Coffman was found with a loaded 380 Smith and Wesson firearm in his pocket. The weapon was turned over to the sheriff's office.
The curve, which continues to be the scene of fatal crashes, is about four-tenth of a mile south of the U.S. 1 intersection with Belle Terre Boulevard. The stretch of road is known as the "Triple-A Curve" after an AAA service station-juke joint that used to be there years ago, when it was once operated by Mildred Close Nyland and Charles Mellford "Chick" Miller.
The Palm Coast Fire Police, which initially shut down U.S. 1 South, diverted traffic onto Belle Terre, then opened one lane, before traffic resumed unimpeded after midnight.
On March 14, notes obtained from Flagler County's 911 dispatch center paint a somewhat different sequence of events about the wreck: at 9:39 p.m., the 911 center got a call from either a driver or a passenger in a "truck and trailer" who wasn't sure whether or not her truck had struck Coffman and his motorcycle. She reported to the 911 center that the motorcycle was "all over the median," and that the victim was in the median (and that she refused to get out to check on the victim). She told the 911 dispatcher that blood was coming out of the victim's ears, which is to say that Coffman was not out of view. A telephone pole had also been struck and had fallen. Coffman was pronounced dead at 9:44 p.m.
On November 30, Coffman had posted on his Facebook page: "Just finished, washing and waxing the big 107c.i. slightly raked, 100 hrspwr, brand new Harley Davidson Road Guild that we tried selling to ole slim here. Anybody remember that movie 'Poker Run' with Ray and Billie."
Days later he reposted an item on his Facebook page from a motorcycle-safety site that included the video of a horrific crash involving a car violating the right-of-way of a motorcycle, and a caption: "Always try to be aware of your surroundings!"
Bike Week in Daytona Beach began on Friday and is to run through next Sunday. Coffman was the first fatality on Flagler roads associated with this year's Bike Week, though on Thursday evening a 30-year-old motorcyclist was critically injured on Palm Coast's Rymfire Drive.