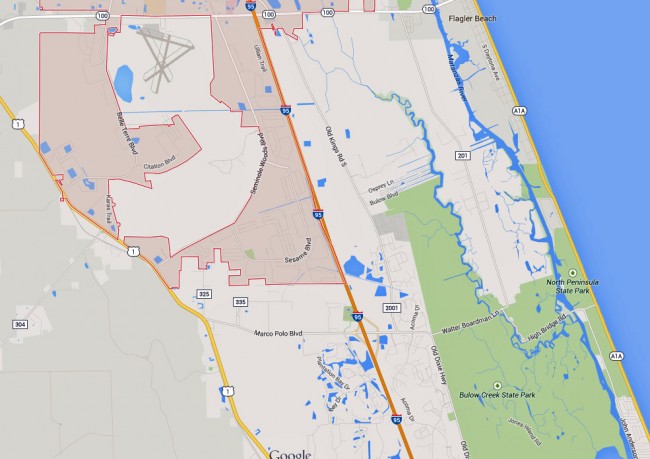 Jeffrey Coffey, a resident of Palm Coast's S Section, was in critical condition after a wreck on I-95 just after midnight Wednesday morning (April 8), the Florida Highway Patrol reports.
Coffey, 30, was speeding south in the center lane, at the wheel of a 2002 BMW. Joab Oreste, 40, of Kissimmee, was driving a Freight Liner tractor trailer, also in the center lane. He was not speeding.
For reasons still under investigation, FHP reports, Coffey's BMW rear-ended the trailer and partially crashed under it before swerving southwest off the Interstate. The trailer was driven off the roadway, onto the west shoulder.
Coffey, who was not wearing a seat belt, was taken to Halifax hospital in Daytona Beach, by ground. He was unresponsive. The Palm Coast Fire Department and Flagler County Fire Rescue responded, though the Flagler County Sheriff's Office deputy was first on scene. The BMW was on fire when the deputy got there. The deputy extinguished the flames.
The Palm Coast Fire Police controlled traffic, reducing the three lanes of I-95 South to one for several hours as FHP's investigation proceeded.
The BMW sustained $10,000 in damages. Charges against Coffey are pending. His court record in Flagler County reflects not a single traffic infraction of any kind. Oreste, who was driving lawfully, was not injured in the crash and faces no charges. The trailer sustained $5,000 in damages.