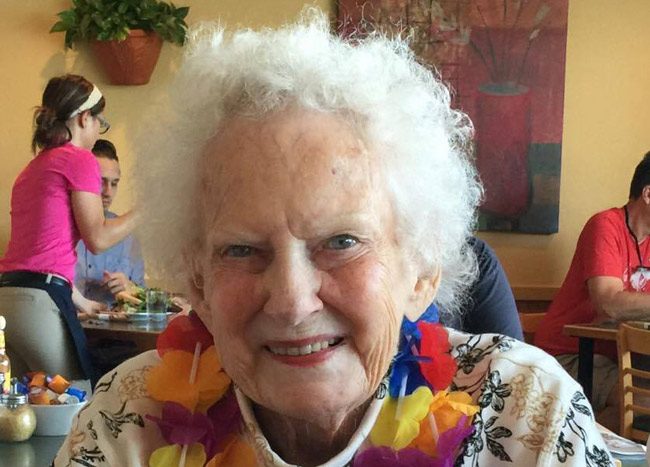 Jane Anne McNerney Staly, 95, of Maitland, the mother of Flagler County Sheriff Rick Staly and an influential civil rights and social services activist for over half a century in Central and Northeast Florida, died peacefully on January 19 in Maitland.
Jane was born in Rochester, N.Y., on March 21, 1921 to the late Justin and Jeanette McNerney. After high school graduation she attended William Smith College and received an Associate of Arts degree in Liberal Arts in 1943. Later in life she attended the University of Rochester, Rollins College and Jacksonville University, ultimately graduating from the University of North Florida with a Bachelor of Art degrees in Political Science (1973) and Sociology (1974) and a Master of Arts in Counseling (1975).
She was a fiercely independent spirit, a person that stood-up against social injustice and was a civil rights activist, receiving an award from the City of Jacksonville for helping quell a riot.
Jane was a lifelong social worker. As Manager of Orange County Mental Health Services, she implemented the Baker Act for crisis mental health services. Jane was Past Board Chairman of the Mental Health Association of Orange County (1967) and an active Board Member with the Florida Association for Mental Health (1950s). In 1950 she participated in the White House Conference on Child Development.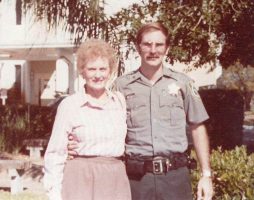 Jane was a champion of those less fortunate, touching thousands of lives while working for the Central Florida Sheltered Workshop, Goodwill Industries, Jewish Family and Children's Services, Young Women's Christian Association and Orange County Government. Before she retired she was the supervisor for the Orange County Jail Mental Health block, where she provided mental health counseling to inmates.
Jane was also a civil rights activist in the 1960's and 1970's, re-establishing a Center for African-Americans in Jacksonville, and receiving a Race Relations Award from Grace Missionary Baptist Church, and a Christian Brotherhood award from another church in Jacksonville. After her retirement she remained active in local politics and the Maitland Senior Center, where she led the writer's group for over 20 years, even after losing most of her eyesight.
In 2011 President Barack Obama awarded her the President's Lifetime Achievement Award, and on her 90th birthday the City of Maitland Proclaimed March 21, 2011 as Jane M. Staly Day.
Jane had a very diverse group of friends who were like an extended family to her. She was preceded in death by her brother Robert McNerney. She is survived by her son, Flagler County Sheriff Rick Staly and his wife Debbie, of Palm Coast; her daughter Judy Weber, of Mohegan Island, Me.; her grandchildren Lauren, Matt, John and Tom and four great-grandchildren Erin, James, Kavi and Sachin and step-granddaughter Diana Wolf and her husband Jerrid and three step-great grandchildren Aiden, Lexi and Adalynn.
A celebration of life memorial service will be held on Friday, January 27, at 4 p.m. at Cox-Parker Funeral Home, 1350 W. Fairbanks Ave., Winter Park. Family and friends are invited. In celebration of her life and in lieu of flowers please consider a donation to support either Neighbor's Network, P.O. Box 941417, Maitland, FL 32751; or, St. Margaret Mary Catholic Church, Chicken Soup Ministry, 526 N. Park Ave, Winter Park, FL 32789. These two organizations and many volunteers allowed her to live independently, as she was determined to do, despite her failing health and eyesight.