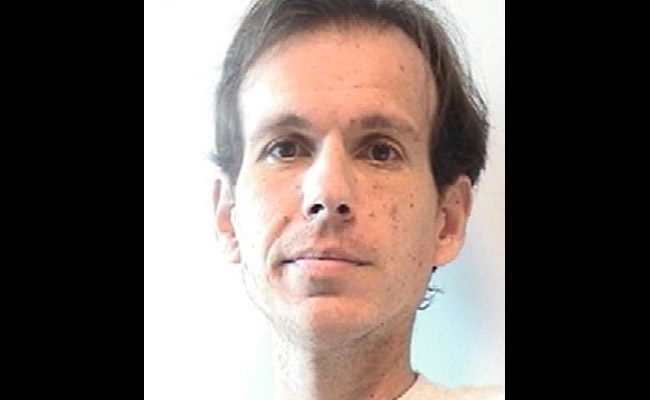 Flagler County Circuit Court Terence Perkins this week denied ex-Matanzas High School teacher James Wolfe's request for an early termination of his probation.
Wolfe, a resident of Flagler Beach at the time, was found guilty in April 2014 of engaging in unlawful sex with a minor–one of his students, who was 16 at the time, and whom he was coaching in cross-country. The incidents took place between 2011 and 2012, when Wolfe was 30. He is now 37 and living at 890 East Aiken Street in St. Augustine. He avoided prison in a plea deal.
Wolfe was placed on community control (that is, home confinement outside of work hours) for two years and on probation for five years. Probation is not to end until 2021, though he has been branded a sex offender for life, prohibiting any unsupervised contact with children under 18 or employment anywhere children gather, including malls, schools and theme parks.  Wolfe took up work as a freelance writer.
He sought to have a ban  on internet use lifted (such bans are routine for sex offenders, pending the completion of treatment programs and risk assessments). Circuit Judge J. David Walsh denied the request. Two months later, Wolfe sought to have his ankle monitor removed. Walsh approved. But a year later, Wolfe sought to end his house arrest, which carried stiff restrictions on his mobility and rigorous reporting requirements, including a daily log accounting for his activities each hour. He wanted to hunt for work. The state argued that Wolfe's sentence had been a "downward departure," meaning that it had been less than the recommended minimum penalty, and that the plea agreement included no mention of an early termination of community control, "but states that the probation can be evaluated at the halfway point."
The judge denied early termination.
A few months ago his attorney filed a motion for early termination of probation, arguing that Wolfe completed  all conditions, paid all fines and is current on his costs of supervision (which a probationer must assume himself). His probation officer, Wolfe's attorney argued, has no objection to ending probation. Defendants often motion to end their termination at the half-way point, and often prevail. But it's still a judge's discretion. Perkins denied the motion on Monday.