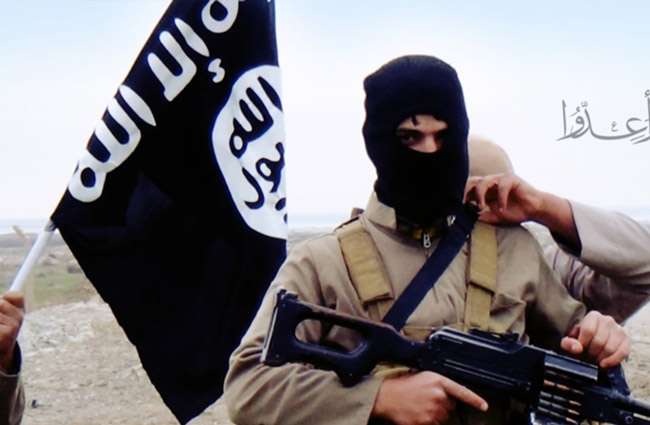 It was just nine months ago that Republican leaders led by John McCain were getting embarrassingly horny over American attacks on the regime of Syrian President Bashar el Assad, which would have helped the rebellion then trying to depose him. Old airman McCain of course has never known a bomb he couldn't drop. He reminds me of Buzz Marrow, "The War Lover" in John Hersey's novel of the Flying Fortress crew doomed by Marrow's arrogance and love of inflicting death and destruction.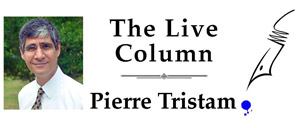 That McCain served honorably doesn't mean he hasn't been warmongering dishonorably since. He was calling for air strikes and a no-fly zone over Syria as far back as March 2012, because really we'd gone too long without starting another war in the Middle East and the first four that we started or got involved in (Afghanistan, "terror," Iraq, Libya) were going so fantastically well. Not that McCain noticed. He still thinks the United States has a say in the Middle East, as opposed to the irrelevant has-been and the laughing stock the United States has been there since 2003, compliments of the hubris and ignorance of an ex-president now painting himself showering and taking baths.
By last year McCain was yelling in a Senate hearing at the defense secretary for not recommending an attack to help the rebels, before finally going apoplectic over President Obama—"that guy," as McCain called him during one of their debates in 2008—acting more measured than his missile-happy predecessor. Don't forget: it was also McCain who was badgering George W. Bush to bomb, bomb, bomb Iran there near the end of Bush's tenure. Somehow Bush, who'd been burned enough by his own warmongering until then, had a moment of lucidity. He told McCain to take a hike. McCain ran for president instead.
Did you happen to catch McCain last week on the Senate floor? Now he's blaming Obama for not unleashing an attack on the very same rebels he wanted the president to help less than a year ago. And not just him: all sorts of Republicans who think contradictions are as cute as grandma's amnesia have turncoated from rebel lovers to rebel bombers faster than a Sara Palin wink, all the while keeping up their calls for impeaching Obama, first for not helping the rebels, now for not bombing them.
Turns out Obama's prudence about dropping bombs all over Syria has been vindicated. He didn't want to help the rebels because he feared that the worst among them would benefit the most. They're the groups we've slowly come to know as al-Nusra, an al-Qaeda mutant, and that bloodthirsty group of nut jobs so violent that even al-Qaeda has denounced them. Imagine that: an organization that makes al-Qaeda queasy. That's the so-called Islamic State of Iraq and Greater Syria, or the ISIS, as even those Islamic idiots with beards for brains like to call themselves. They're the ones now approaching Baghdad from the north almost as fast as the U.S. Army's Third Infantry Division approached Baghdad from the south 11 years ago. It wasn't long before the U.S. Army discovered that it had copped itself a sandy Vietnam, just as it won't be long before the ISIS discover that their barbarism can only go so far before they meet their match in Shiite barbarism.
Because this is primarily a religious war, not just a civil war.
The question is: will Obama's lucidity last long enough to keep us from getting involved there, as we should not be, as we should never have been even in 2003, when Bush accelerated (though he did not create) the crucible for this madness today.
Sure we had the moral responsibility to ensure that the country we'd destabilized and whose destruction we then enabled should be rebuilt, held together, and its people protected. So here's the man the United States picked for the job: Nuri al Maliki, a lesser Saddam Hussein who did on behalf of the Shiite majority what Saddam had done on behalf of the Sunni minority all his years. Al Maliki is an authoritarian, a thug, a gleeful torturer—but then, no Arab leader worth his jails wouldn't be—and a sectarian hog. He sundered confessional links under the Americans' noses long before American troops left the country. He hardened since. His American reward: tanks, guns, money. So much for American moral standing. It radiates similar fecklessness by supporting the brutal regimes in Egypt, Algeria and across the Arab peninsula and helping to crush democracy activists—with American weaponry. That's our Made in USA brand now.
So Obama's record in the Middle East has not been stellar. What lucidity he displayed by resisting the war lover's calls is giving in to the more demented approach of the John McCains of the world. He's sending so-called military "advisers" to Iraq, thus disinterring that euphemism for ground troops from the graveyards of Vietnam. He claims to be sending just 300 of them, but surely you don't think those 5,000 Americans assigned to the American Embassy in Baghdad are all involved in stamping Iraqis' tourist visas to the United States. Our military presence there is far heavier than the president lets on. In war, presidents lie. "That guy" is no different.
Here's how absurd this is getting: Iran is now in bed with the Great Satan, because we're suddenly Iran's best hope, next to Iran itself, to keep the Sunni barbarians from reclaiming Shiite Iraq. Who knows. Maybe that will lead to some constructive dialogue with an enemy of 35 years. But if the price is involvement in another war, it isn't worth it.
This is a war between Sunnis and Shiites. It's not our business. We've made a mess of it so far. We're not about to improve on the situation, and chances are we will only make it worse, at the cost of yet more useless American blood. We should stay out. We should let them fight it out. It's their reformation. As the French writer Flaubert wrote 150 years ago when the French were sending troops to some god-forsaken Arab land in hopes of calming a war of beards raging even then, "we're sending soldiers and artillery against those Muslims when it's a Voltaire they need."
Too bad we've grown so poor, so unimaginative and, like them, so backward, as to offer them only guns.

Pierre Tristam is FlaglerLive's editor. Reach him by email here. A version of this piece was broadcast on WNZF.