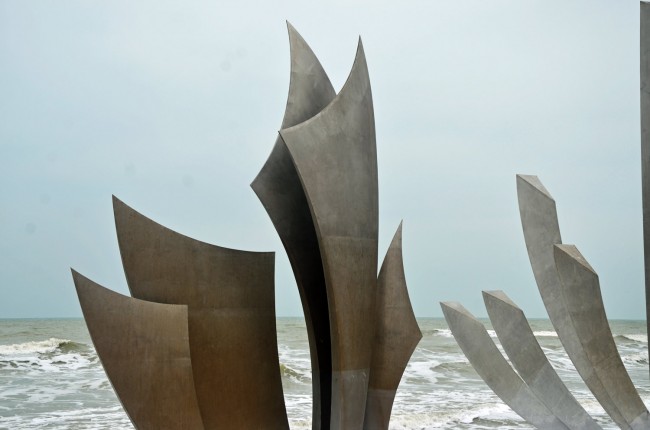 Can you hear it? If you listen carefully, you might detect the sound of indifference at what ought to be a significant marker. Ten years ago this week, American forces joined by a so-called "coalition of the willing" invaded Iraq in one of history's bloodiest fool's errands since Pope Urban II launched the first of too many Crusades a millennium ago.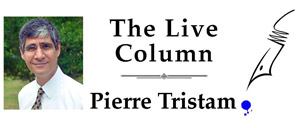 George Bush and his band of neoconservative brothers never found weapons of mass destruction. They didn't win an ally in the Middle East. They didn't reverse the decline in American influence there. They didn't get the oil deals they were looking for, once Iraq figured out that it didn't have to give anything away. But some 4,500 American soldiers did find their death there—a small number when compared to the more than half a million Iraqis killed in the war. And the war dug one of America's greatest money pits since Vietnam, devouring close to $1 trillion.
The debt triggering paralyzing sequesters and making American politics look like buffoonery in the eyes of the world is a direct result of those criminal miscalculations. Thanks to an Obama administration complicitly smothering the past, not a single member of the Bush administration was brought to justice for those crimes. Afghanistan's 2,200 American deaths and $600 billion waste so far doesn't have more to show for it, other than once again proving Afghanistan's resilience as western empires' undertaker.
At some point not a single American soldier will be left in those ungrateful lands, not even in the form of American cemeteries like the 20 that pay tribute to the liberators of World War I and II in six European countries. I walked around the Normandy cemetery at Colleville-sur-mer earlier this month, on a hill overlooking Omaha Beach, where some 9,400 Americans are buried, their memory marked by white marble crosses or Stars of David. It's a place of reflection now, but also a tourist stop. It nostalgically reaffirms what was once possible, what has been unthinkable since: the American soldier as liberator and hero.
Perhaps the brief and merely aerial Balkan interventions of the mid-1990s aside, World War II was the last justly fought war involving Americans. Its memorials reflect it, down to the recent, crassly triumphal World War II memorial on the Washington Mall, which—with its phallic and wreathed colonnade, its redundant fountains, its plodding granite demolishing the Mall's old lines of elm created by Frederick Law Olmstead—could have been designed by Albert Speer, Hitler's architect.
It'll be difficult to memorialize the wars in Iraq and Afghanistan. They are likely to be as grim and deceptive as the war themselves. How to do you put up a memorial to a crime? The Vietnam War memorial comes close. It does not pretend to celebrate or romanticize a colossal error. It's a collective grave, listing, as it literally sinks below ground, every name of every American killed in Southeast Asia between 1959 and 1975.
We are getting hints of how the Iraq and Afghan failures will be memorializes. The wars, lost as they were from the start, aren't celebrated. But the soldier is. We have the cult of the returning soldier, looped over and over again through those local-television clips of GIs surprising their child at school or at some dance. We have the cult of the uniform, honored and celebrated at major and minor sporting events, and reflexively praised in politicians' speeches down to that "moment of silence" local governments are so fond of now, at the beginning of their meetings. We have the odd cult of the military, perceived as the least fallible, most admired institution in America even as it failed its last two biggest tests. It is the cult of war for its own sake, masking the futility and loss of wars we'd rather forget, of wars we are forgetting.
Memorials to soldiers are inevitable, even—if not especially—in loss, out of respect for the price they were forced to pay in vain. But they're nowhere near the whole story, these war memorials. They never have been. The memorial that awaits and that may never rise, because it aims too close to home, is the memorial to the widows of war, to the orphans of war, to the mothers and fathers who saw their sons and daughters die before themselves. Ten and 12 years on, those are Iraq's and Afghanistan's heaviest costs, the costs that'll never show up in any ledger or even in the history books, but that keep exacting a price from people living their lives with a void they'll never fill.
You can hear the silence surrounding those victims, too. It's easier to celebrate the uniform, to memorialize the dead and polish up that voiceless granite. It's easiest to forget about those left behind.

Pierre Tristam is FlaglerLive's editor. Reach him by email here. This column is also syndicated through Florida Voices.