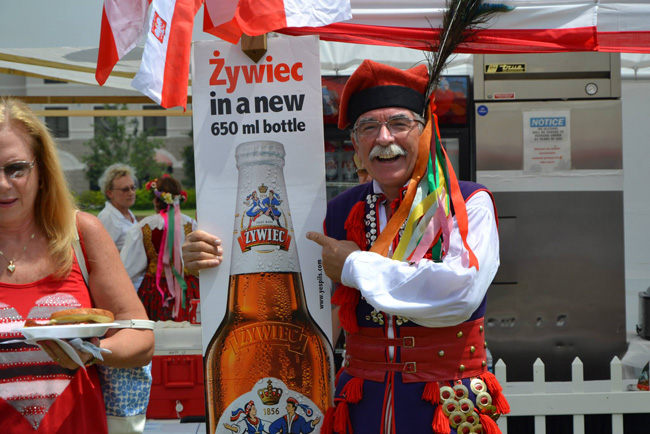 Celebrate Palm Coast's diverse cultural heritage – through food, wine, beer, entertainment and art – at the third annual Palm Coast International Festival, scheduled from noon to 9 p.m. Saturday, Oct. 4, at Central Park in Town Center.
Attendees will enjoy a variety of ethnic cuisines, international wines and imported beers, music, cultural displays, dancers and other performances throughout the day. Commemorative event wine glasses will be available for purchase. The event has been designed as an opportunity for people to meet their neighbors and learn more about their cultural heritage, traditions and languages. The cultural heritage organizations participating are:
Afro-American Caribbean Heritage Organization
African American Cultural Society
Cambodian Fellowship
Hispanic American Club
Polonia Society of Korona
Philippine American Association of Palm Coast
The centerpiece of International Festival will be a Parade of Countries through Central Park. Entertainment will be provided throughout the day, culminating in an evening concert by Havana Soul, a Miami band specializing in different genres of Latin music that will keep the crowd dancing.
In addition to music and dance from the participating cultural organizations and area high schools, the festival will feature Australian performers Didgeridoo Down Under and musical artist Seona McDowell, the Viva Panama dance troupe, Ancient City Pipes & Drums bagpipers, and Supremacy Dance. Children will have a chance to try out Sports of the World, and DJ Vern will host the day's entertainment.
An addition to the International Festival this year is an art tent hosted by the Palm Coast Arts Foundation and Flagler County Art League, featuring "Chairs as Art," custom-decorated chairs by local artists. The two arts organizations will also join together for a Chair-ity Event from 6-9 p.m. Friday, Oct. 3, at Central Park. Chairity fundraising tickets must be purchased in advanced; call 386-263-2991 or email the foundation here.
"Palm Coast has a rich cultural heritage, and the International Festival is a huge celebration of the people of Palm Coast and their traditions," said Parks and Recreation Director Luanne Santangelo. "We invite all of our residents to come out with their families, friends and neighbors for a fun day of music, dance, art, culture and amazing international food and drink."
Palm Coast's Central Park is located off of State Road 100 behind Flagler Palm Coast High School, near the movie theater.
For more information, contact Palm Coast Parks and Recreation at 386/986-2323 or visit the website.