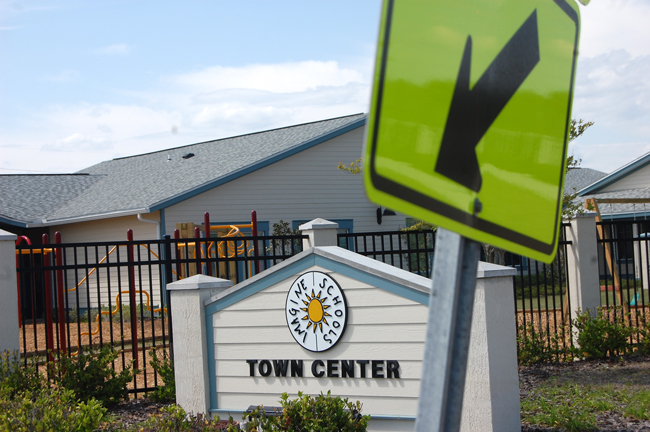 Imagine Schools operates 73 public charter schools in 12 states, including 17 schools in Florida. One of those is Imagine's Town Center campus, open since 2008. Even as population and student growth stalled in Flagler County, Imagine's enrollment has grown each year as parents have sought out its alternative to the traditional public school setting.
These days Imagine's K-8 school has an enrollment of 539. The school is expanding to enable almost a doubling of its student population by next school year–to 910 students. The new building is scheduled for completion by Aug. 1. That expansion dovetails with the Florida Legislature's plan to increase charter schools and charter-school enrollment in the state.
"I am confident that we will reach our enrollment number of 910 for next year. It's nice to feel like we have a firm toehold here in Flagler. We have a high district standard to hold ourselves to," Brett Cunningham, a teacher at the school, said in an email. "I'm very excited to be growing because it solidifies what we do and the niche we fill in the county. I've traveled to many other Imagine schools, a number inside of Florida, and a couple up North, and the success comes from a can-do spirit of innovation and a want to help students everywhere." Besides additional classrooms, the expansion will include a library, a computer lab, and two science lab rooms.
Thursday evening the school hosted an open house to inform parents and others about the expansion.
Charlotte Marten covered the event:
---
[media id=171 width=550 height=400]