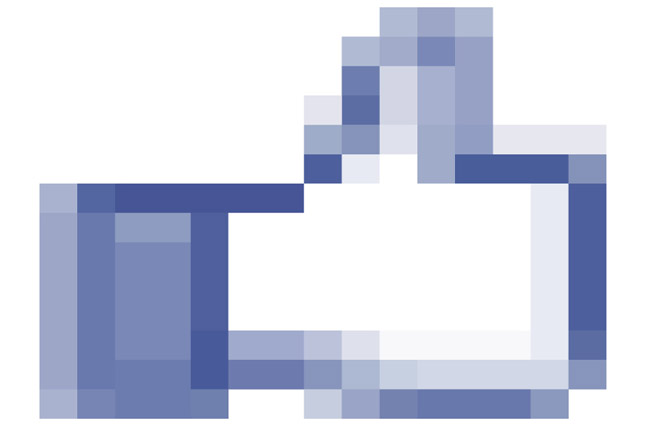 When the University of Pennsylvania Health System sought new patients for its lung transplant service last year, it turned to Facebook and Google.
The results of the $20,000 advertising campaign on the websites exceeded administrators' expectations.
During a few weeks in August and September, more than 4,600 people clicked on the ads and 36 people made appointments for consultations. One of those is now on the hospital's lung transplant waiting list, and several others are being evaluated, hospital officials say. While the response may seem small, each transplant brings in about $100,000 in revenue.
"We wanted to test the theory of how successful a digital marketing campaign could be," said Suzanne Sawyer, the health system's chief marketing officer. "It was like looking for a needle in a haystack," she said, noting only about 60 lung transplants are done each year in Philadelphia, where the health system is based.
Penn is one of a small, but growing number of hospitals taking their advertising campaigns to Facebook, Google and other websites.  Fewer than 150 of the nation's 6,000 hospitals use Google and Facebook to market services, estimates Rob Grant, executive vice president of eVariant, a Simsbury, Ct.-based hospital consulting firm. He and other experts predict the numbers will rise as more see the value of highly targeted campaigns that enable them to track results.
"People are seeking out information online, and we wanted to meet people where they are looking for things," said Tim McGuire, customer research and relationships manager for Greenville Hospital System in South Carolina, which is also using digital marketing.
Hospitals are hardly the only businesses using social media to advertise.  But at a time of mounting concern about wasteful health spending, critics question an approach that is "about revenue generation, not about improving health," in the words of Elliott Fisher, director of the Center for Population Health at The Dartmouth Institute for Health Policy and Clinical Practice.
Facebook Users May Be Unnerved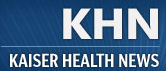 "It saddens me to see an academic medical center go down this road," said Dr. H. Gilbert Welch, an expert on the dangers of medical screening and author of the book, Overdiagnosed: Making People Sick In The Pursuit Of Health. "People should have a healthy skepticism and recognize these ads for what they are: efforts at persuasion … that are likely to be unbalanced."
Some health care experts suggest Facebook or Google users may also be unnerved to see ads for hospital services appear on their screens while they catch up with friends and family, because of information they may have shared or searched for.
"I don't want Facebook to know what essentially are my medical needs," said Gerard Anderson, director of the Center for Hospital Finance and Management at the Johns Hopkins Center For Global Health.
A study by London-based digital marketing agency, Greenlight, released in May on the eve of Facebook's initial public offering found 44 percent of its users said they would never click an ad and 30 percent "strongly distrust" Facebook with their personal information.
Hospital executives say the strategy benefits patients, as well as providers.
"Some may see it as an intrusion of privacy, but others say it's about delivering content that is more relevant to me," said Chris Boyer, director of digital marketing and communications at Inova Health System, based in Falls Church, Va.
Last year, he said, Inova advertised weight loss programs on Facebook for three months at a cost of about $1,500. Nearly 300 people clicked its online ad and 30 people registered for a free weight-loss seminar.  Seven of those ended up having weight loss surgery, which helped the hospital make a $20,700 profit on that surgery in the second quarter of 2011. The goal was not to channel people towards surgery, he added, but to provide them access to a full range of weight loss services.
'We Walk A Fine Line'
Boyer said that Inova paid to place ads on the Facebook pages of users in the hospital's market area who were between the ages of 35 and 55.  The hospital did not target people based on information in their Facebook status updates. "We walk a fine line when we do this kind of advertising," he said.
For Inova, Google has been a more effective advertising vehicle than Facebook, Boyer said, but both have brought in new patients.
With Google, the hospital bid for search terms such as "bariatric" or "weight loss," and when people from the hospital's market area did a search, an ad showed up next to their search results. Inova paid a fee each time someone clicked on their ad. Google users can be targeted by zip code, city or state.
Both Google and Facebook customers can limit advertisers' use of their personal information by changing their privacy settings.
Despite early success, Boyer said that online advertising makes up only about 7 percent of Inova's media spending. Unlike broadcast ads or billboards, online buys enable a hospital to track who responds to the ad and what they spend at the hospital as a result.
Penn, meanwhile, is expanding its social media presence since targeting its transplant ads at people 35 and older who "liked" a lung transplant advocacy group.  The ads began running a few months after Temple University in Philadelphia temporarily shut its transplant program. Temple, which has since resumed the program, declined to comment on its competitor's strategy.
As of June 1, Penn had about 60 people on its lung transplant list, where they wait to be matched with organs that meet their specific tissue type, among other criteria.
"In the past, most of our lung transplant patients have been referred to us from community-based physicians," said Sawyer, the marketing chief.  "We now see that individuals are actively searching for options, and some are self-referring for evaluations."
Penn officials were so encouraged by the results, she added, that they have put together a dozen other digital marketing campaigns, promoting fertility services and proton therapy for prostate cancer, among other services.
"It is a more responsible use of a hospital's limited resources than using expensive mass media advertising," Sawyer said.
–Phil Galewitz, Kaizer Health News