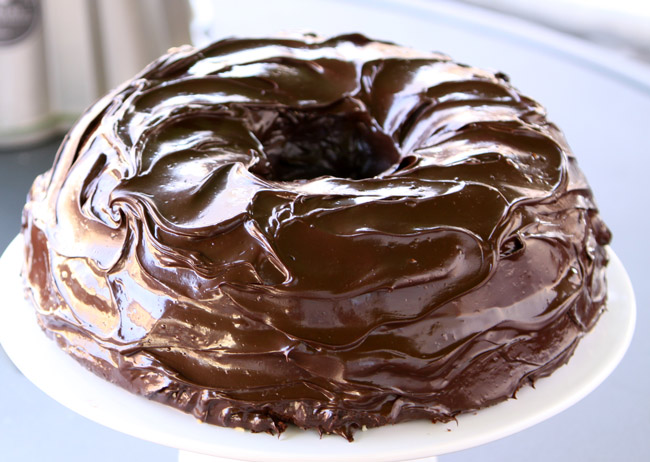 The Palm Coast City Council may—just may—be relaxing its prohibition on home-based businesses enough to allow home-based bakeries. With a nod to self-starting entrepreneurship, a divided council on Tuesday directed its administration to prepare a draft ordinance that would amend existing code just enough to let residents use their kitchens as small businesses, in line with a new state law.
Whether the council finally votes to approve the proposal in the coming weeks is nowhere near guaranteed. The two Bills on the council—Lewis and McGuire—are outright opposed to relaxing the prohibition. Mayor Jon Netts has his reservations, but leans, for now, toward the two council members favoring the change, Frank Meeker and Jason DeLorenzo. Should the issue trigger a public outcry from residents fearful that their neighborhoods will suddenly be overrun by home-based bakeries, Netts's position could be up for grabs, and the initiative killed.
Not that the city is being overrun by requests for home-based food industries. This particular initiative is the result of discussions initiated by just two people, a Palm Coast couple, who want to start their own modest baking business.
Cheryl Sheppard is part of the new new economy: the entrepreneur who's taking it on herself to create her own job after experiencing, twice in three years, the sort of layoffs that have become a norm for tens of millions of Americans.
After her first lay-off in 2008—from her job as a research librarian at the Daytona Beach News-Journal—she enrolled within days in Daytona State College's culinary program, graduating with honors less than two years later and earning her manager's ServSafe certification. She worked at the Vince Carter Restaurant in Daytona Beach for 14 months, and was part of another round of lay-offs there.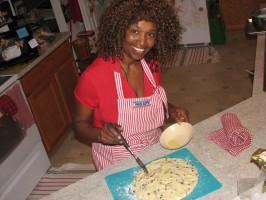 "Given the recession and the tough job market these days, we decided to hire ourselves — to launch our own baking business," Sheppard and her husband, Rick de Yampert, wrote city officials. He would be the business manager. Sheppard would bake and sell at festivals, farmers' markets and special events. They'd also deliver to homes or businesses.
Sheppard's and de Yampert's Palm Coast address is a problem, however. The city allows some home businesses. But not home-based kitchens used for commercial gain.
The city prizes itself on its quiet, residential neighborhoods, where so much as an overly large commercial sign on a car invites the wrath of the city's code enforcement officers. But Palm Coast has also spent the better part of the last two years advertising itself as a place friendly to entrepreneurial, small business. The bulk of its economic development strategy for now is built around its low-key Business Assistance Center, which assists small and nascent businesses, most of which are home-based. But while lawyers, accountants, handymen and lawn maintenance workers can operate out of their home, and while people may even grow vegetables in their backyard and sell them, bakers may not fire up their ovens for commercial gain.
Sheppard's case brought to light two contradicting strains in Palm Coast's idea of itself: the quiet, prim and orderly residential town half peopled by retirees as opposed to the depressed, foreclosed and unemployed sprawl looking for the sort of rejuvenation summed up in its economic-development slogan, which remains more slogan than reality so far even as its expiry date approaches: "Prosperity 2021." The contradiction places the city administration and the city council in the role of arbitrator again and again as policies of the last decade begin to seem out of date in this one.
Coincidentally, the Florida Legislature last year passed a law that now allows so-called home-based, "cottage food" industries, as long as the business doesn't exceed $15,000 in annual gross sales. But the law by itself doesn't override Palm Coast's land use code. Nor does it compel local governments to mirror it. It merely permits local codes to be more permissive. So Palm Coast's code would have to be amended to be in line with state law.
Beginning last summer, that's just what Sheppard and de Yampert, in emails and meetings with city officials—including Mayor Jon Netts recently—have been trying to accomplish. It's not for nothing they referred to their venture as using "our home as our own business incubator." The "incubator" notion has been buzzing around council members' heads for the last couple of years, too.
On Tuesday, the matter reached the Palm Coast City Council—and almost died there.
Council member Bill Lewis didn't want to change anything in the code. He didn't cite a particular reason. Bill McGuire was opposed on safety grounds. Home-cooked products don't necessarily have to abide by the same food-safety strictures as regulated, commercial enterprises. McGuire was also dubious about the business value of the enterprise. "You'll never convince me you'll make serious bucks baking brownies in your home oven," he said, particularly with a $15,000 cap on gross sales, not net profit. "We're on dangerous ground when we start talking about people selling food out of their home without any kind of regulation." (Sheppard's goal is to move into a storefront once the business rolls. The business, presumably, will grow–and add employees.)
Council members Frank Meeker and Jason DeLorenzo were much more favorable to the idea. Meeker saw many contradictions between the prohibition on home-based baking and the allowance for, say, home-grown vegetables to be sold. He dismissed the notion that a home-based bakery would unfairly compete with existing bakeries, saying the same standard isn't imposed on home-based lawyers or accountants, though they, too, compete with lawyers and accountants who have commercial offices.
And while City Manager Jim Landon said he and his administration were not taking a position either way, he would take a position against creating new regulations that the city's code enforcement department is not equipped to enforce—such as food safety regulations.
State law, of course, sets out a series of regulations. The cottage-food law allows producing such things as breads and biscuits, pastries, honey, confections, jams, fruit pies, dry herbs, popcorn and vinegars. It does not allow the production of any kinds of meats, fruit or vegetable  or pickle canning, dips (including, alas, hummus), dairy products such as milk and yogurt, juices, ice cream or ice products, barbecue sauces or even elaborate breads that incorporate vegetables or cheese. Nor does it allow baking goods that require refrigeration. And should a home-based business' products elicit complaints, the state would, theoretically, have to respond.
Senior Planner Sara Lockhart had set up the discussion with an overview of the issue, a summary of federal and state regulations of the food industry (it gets complicated), a brief history of Florida's legislation and its place in the context of 30 other states that now have similar laws, and the pros and cons of mirroring the state law. One town did just that, Lockhart said: Davie, in Broward County, with one prohibition: no selling of home-made products out of the home business.
After 75 minutes of discussion, that left Netts wondering what the council as a whole wanted to do. He polled his colleagues, and it came down to his own tie-breaking decision: he has concerns about maintaining the quietness of neighborhoods, but, he said, referring to Sheppard and de Yampert (though not by name), "Their position sounds very much in accord with prosperity 2012. We said we're not looking for the big businesses, we're not looking for the 500 home run, we're looking for the entrepreneur."
So it would be for now: the administration was directed to draft the proposal, with the additional prohibition similar to Davie's.
"Do you know what prompted the state legislature to do this?" Netts, ever curious, asked William Reischmann, the city attorney, near the end of the discussion.
"I do not," Reischmann said. "Maybe it was the same couple."