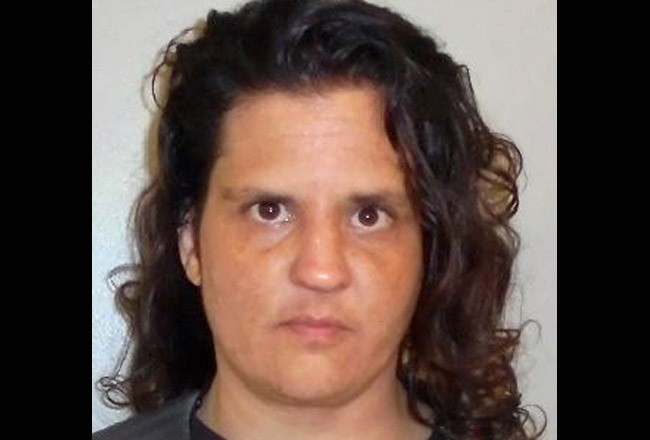 Holly Norris, a 34-year-old Bunnell woman with a long list of criminal charges and penalties over the past 10 years, was charged with aggravated manslaughter in the death of her uncle, John Satanoski, two years ago.
Satanoski  suffered from dementia and seizures and had to be cared for rigorously. According to a Flagler County Sheriff's investigation, Norris, who lived with him, had left her uncle alone for several days before deputies found him unconscious on the floor of his home and had him hospitalized. He died a few days later.
Norris at first claimed to have been caring for him, but eventually told investigators she had left him unattended for several days. She now faces a charge of aggravated manslaughter of an elderly or disabled person, a first-degree felony that exposes her, if convicted, to 30 years in prison. She was booked at the Flagler County jail on Friday and is being held on $100,000 bond. She'd just been released from jail after serving six months after pleading no contest to charges of grand theft and dealing in stolen property (third and second degree felonies). She was to serve a year of community control followed by four years' probation on those charges. Last year, in a separate case, she was found guilty of shoplifting, and faced other misdemeanor charges in 2008, as well as a cocaine-purchasing charge, a felony, for which she went through pre-trial intervention.
The manslaughter case began on April 25, 2013, when the sheriff's office got a call from an assisted living facility, where an employee was concerned about Satanoski. Satanoski was in the habit of going to the facility for eight hours a day, every day. But he hadn't been there in three days. Facility employees were able to speak with Norris by phone. She assured them her uncle was fine, and that she'd not been able to bring him because she'd been in an auto accident. An employee requested that the sheriff's office conduct a welfare check at Satanoski's house at 4375 County Road 305 in west Bunnell.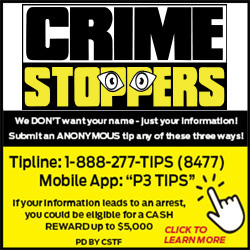 All doors and almost all windows to the house were locked. A deputy was able to enter the house through an unlocked window. The deputy found Satanoski "unresponsive on the floor of a bedroom," a police report states. He was immediately taken to Florida Hospital Flagler, where he died on May 9. Norris had power of attorney over Satanoski and cared for him, but at no time visited him at the hospital in the two weeks he was there.
Deputies tried to get in contact with her for days, unsuccessfully, until eight days after her uncle's death, when a deputy was able to speak with her at her uncle's house. Norris said she'd cared for her uncle for eight years, and was living at his house with her 3-year-old son. But she cut off the interview when she told the deputy she had to leave.  At a subsequent interview six days later Norris told an investigator that she'd gotten into a minor car crash, and had stayed with her uncle, making it unnecessary for her to take him to the day care facility. She claimed she'd never leave him for more than two hours.
But by month's end detectives had spoken with Michael Marsh, an inmate at the county jail at the time, who told detectives that he had been caring for Norris's son at the time of Satanoski's welfare check, ansd that Norris herself had been staying with him and his girlfriend on Bunkerview Drive in Palm Coast "the entire week leading up to" Satanoski being found unconscious at his house, according to Norris's arrest report. The only time Marsh gave Norris a ride to her uncle's house was after Satanoski was taken to the hospital, Marsh told police. His girlfriend corroborated the account.
When investigators confronted Norris in early September, 2013, with the substance of their investigation, she conceded that she'd left her uncle unattended for three or four days, and had been scared to say so initially. Though the assisted facility staff had recommended that her uncle stay there permanently, she'd refused, saying he'd be left alone or be neglected. She was also in fear of losing her son, she told detectives.
On Nov. 12, Circuit Judge J. David Walsh signed a warrant for her arrest on the manslaughter charge handed down by the state attorney's office. She was arrested at 50 Park Place in Bunnell.