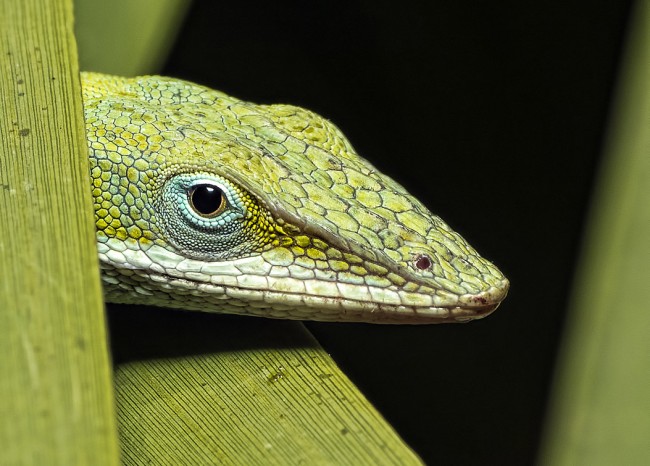 Note: Hollingsworth Gallery and the Flagler County Art League are hosting free, opening-night receptions Saturday, Oct. 13, from 6 to 9 p.m. at City Market Place in Palm Coast.

Saturday marks the opening of  two distinct new art shows at Palm Coast's City Market Place. One is the Flagler County Art League's  "Animal Kingdom," a popular annual event.  The other is an eclectic, open-theme show at the cutting-edge Hollingsworth Gallery.
As at Disney's Animal Kingdom, visitors to the art league's show can anticipate a bit of an adventure  thanks to a display of approximately 90 pieces of animal art in a variety of art categories–wildlife, domestic pets, turtles and other reptiles, even a couple of very fetching pigs, from environments that range from the United States to the Antarctic to Asia and Africa.
Rick Cannizzaro, a well known marine and animal artist and environmentalist, is judging the show.   Cannizzaro wrote and illustrated a book on the loggerhead turtle and hosted children's workshop on drawing at the art league. He is the resident artist for the Central Florida Zoo. He paints through loose strokes of phosphorescent acrylic, which emphasizes the delicate balance he's trying to communicate.
Every year the league tries to add a new dimension to its animal show. "We always try to have some kind of animal support group," says Bob Ammon, the league's gallery's director. In one of the first of these shows, the league partnered with the Humane Society for which the artists promoted a pet portrait publicity fund-raiser.  The pet portraits were done over two days, and people had to make reservations ahead of time. "We'd try to get them out in 15-20 minutes, but that didn't always work if animals didn't behave," Ammon says. This year the league will be partnering with Flagler Cats, a non-profit organization dedicated to the humane management of homeless feral cats. These volunteers care for the county's feral cats via a spay-neuter, immunization and release-adoption program. They will have a booth at the reception. In addition there'll be a donation bin in the gallery for non-perishable food donations for the fourth annual Feed Flagler food drive.
One difference between this year's show and last year's is the inclusion of insects.  One league photographer with an affinity for capturing insects in hyper-close-ups, Steven Sobel, has chosen not to go that route in this show. Instead, he has selected other unusual subjects: a Rhesus Macaque monkey he snapped on a kayaking trip down the Silver River in the Ocala area, and shy lizard immortalized in Sobel's own backyard. If you look with a keen eye at the Rhesus Macaque, you'll notice that the piece is titled "Direct Gaze," as the Macaque seems to be caught in a stare-down with the viewer.
"I didn't notice the mosquitoes on her face until after I got home, but she could really use some bug spray," Sobels says "The monkeys on the river are part of a wild troop, they either escaped from the filming of the Tarzan movies or were planted by the operator of the jungle cruise ride during the 1930's. I'm not sure anyone knows which story is true.  Florida has no native monkeys; these are originally from somewhere in Asia. But the colony on the Silver River is doing fine."
League President Ann Delucia expects the animal theme to draw visitors of all ages. "You only need to have been to a few previous shows, which generally favor representational art, to see that this community of artists is also one of animal lovers," Delicia said.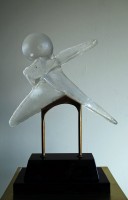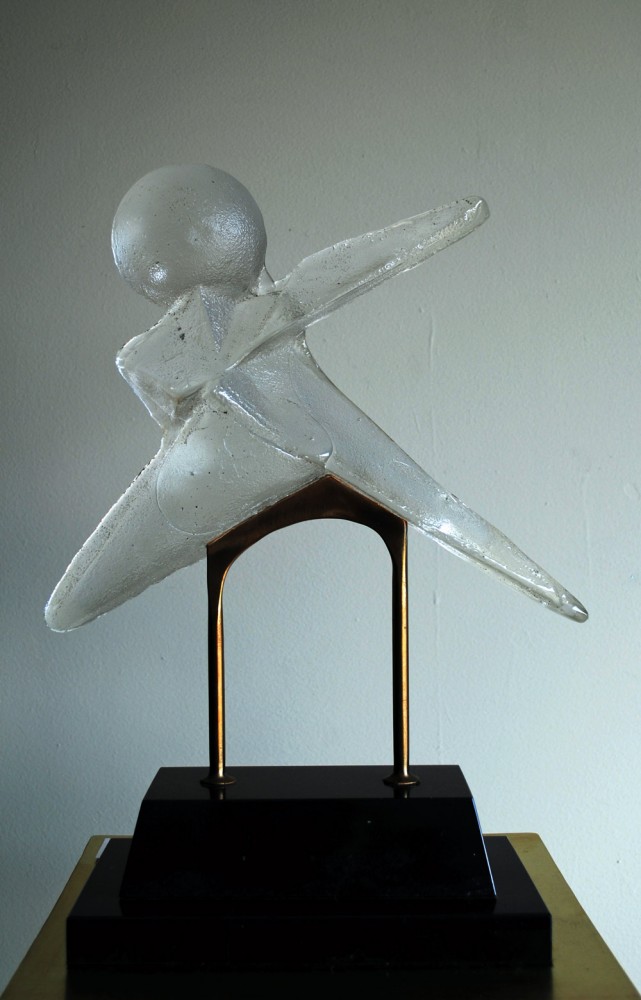 By contrast, the Hollingsworth Gallery show across the way doesn't have a theme or even a title. That's not to say that it couldn't, says gallery founder and co-director J.J. Graham. "Open studio, open house, new works, international show—all those titles would work," he says. Looking at the international angle, the Hollingsworth show spans the globe in terms of subject matter, with 14 paintings from Moscow.
"We've had a lot of international artists who live in Palm Coast, but it's only the third time we've shown artists who actually are living in another country," Graham says.   The Russian work is gaining exposure through Jonathon and Elena Raney, a husband and wife team who own Kremlin, a business that deals what they call classic Russian fine art. The couple have lived in Palm Coast for all of two months. Among the Russian artists on display are Olga Velikaya, a textile artist, Vadim Startsev, a producer of etchings, and Vera Shitil, a landscape oil painter.
"It's a good fit in the way that it's not typical art; it's very high quality. There's nothing in the gallery like those pieces," says Jonathon Raney. That's because, at least in Olga's case, she's practicing an art form that no one in the United States is familiar with, according to Raney. "Olga is one of the best in the world of an ancient Russian art form known as Gobelen—or the blending of fleece micro-fibers, woven into three or four different layers for a 3D effect. It takes months to produce."
Raney sold his Ohio brokerage firm when he met his wife in Russia, whom he married three years ago, and stayed there while they waited for her to get a visa. Elena was good friends with Olga, and through her they met many other artists. That's how their Kremlin enterprise was born.
"In Russia," Graham says, "they have their work hanging in rich Carlton-type hotels, luxurious restaurants, and the Russian Federal State House.  But no one in general in the US knows these folks, because it's still such an isolated corner of the world. It's almost as if it's a transparent iron curtain. We're trying to branch out and make these artists more well known outside of their country."
In addition to their guests from the East, regular Hollingsworth favorites return, including New Smyrna Beach abstract sculptor Harry Messersmith, and painters Linda Solomon, Peter Cerreta, John Scher, Jean Banas, Betty Morris Parker, and Kate Miller. There's still a certain space reserved and dedicated for Hollingsworth posthumous resident artist, Richard Schreiner.
Messersmith doesn't remember the exact work he has in the show–Graham picks it all from a selection the artists submit–but that's okay because his themes run corollary to one another. More or less, the result is Kubrick's "2001 A Space Odyssey" condensed into a sculpture. "I'm interested in origins, geology, rocks, salts, water, the Earth. As we progress we use science to further us. The figure is representative of the spirit and humility. When you have science without human fiber you get what you saw in WWII." Messersmith is fascinated by light and reflection, which is why he often works with bronze, glass, and aluminum. That's because light has the ability to carry information, he says. "Thomas Kinkade was considered a commercial artist and he called himself a painter of light. But all painters are painters of light reflection and refraction."
Messersmith's main objective is to arrive with a narrative that is applicable to every living person, maybe even every living animal, too. "Where did your blood come from? The salts and waters of Earth. What would your great grandmother-to- the-100th- power look like?"
The show obviously isn't as uniform as the one across the way, making the curator process itself a feat of art. "It works well together," Graham says. "It sticks to the outside of the box look of the gallery."
Graham is recovering from papillary thyroid carcinoma–thyroid cancer, for short. He recently had his thyroid removed. The result, he says, is a more chipper gallery director than the one who was often tired and irritable for reasons he didn't understand. Saturday will tell if there's been any change in his sense of taste from a design standpoint.  "A lot of people didn't think I would do anything because I was sick. I'm happy to prove them wrong."