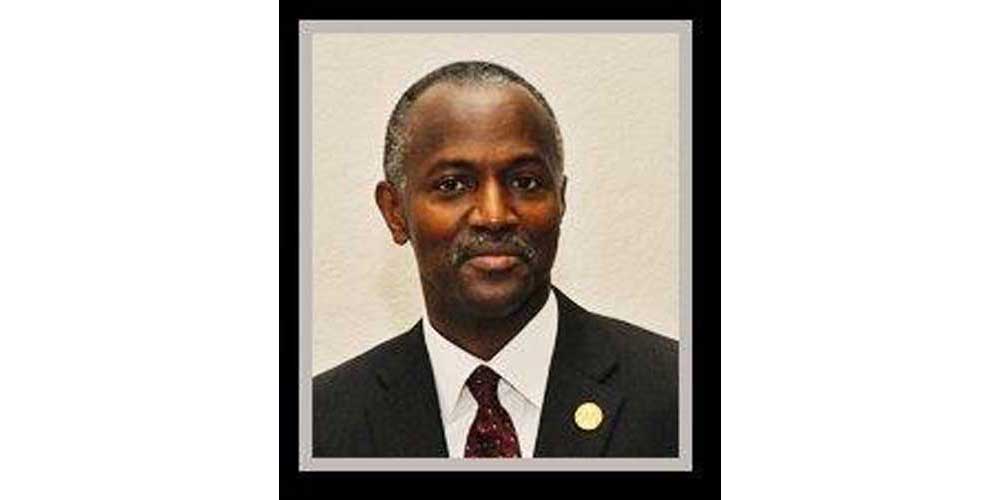 The Volusia County Cultural Alliance (VCCA) will honor Dr. Hiram Powell for his service to Arts and Culture at its Annual Celebration and Awards Ceremony on Feb. 22, 2023 from 6 pm to 8 pm at The Shores Community Center in Daytona Beach Shores.
Dr. Powell, who recently retired as the Interim President of Bethune Cookman University, will be the 16th recipient of the prestigious Tippen Davidson Award for the Arts. This award, named for the former Daytona Beach News-Journal Publisher and arts advocate, was established to recognize leadership and long-standing support for cultural endeavors in Volusia County.




Past honorees have included Cici and Hyatt Brown, Rene & Larry Sands, Nancy and Lowell Lohman, Sally Mackay, and Pat Northey, along with many others. Dr. Powell will be honored again in the Fall when his name will be added to the honoree wall outside Council Chambers at the Thomas C. Kelly Administration Center in DeLand.
In addition to serving as Interim President at Bethune Cookman, Dr. Powell served BCU as Director of Bands, Director of the Music Technology Program, Music Department Chair, Dean of the Dr. LaDoris McClaney School of Performing Arts, Provost, and Associate Vice President for Academic Affairs.
He has had a lifetime of engagement in the arts that includes service on the boards of Arts for a Complete Education/Florida Alliance for Arts Education, Atlantic Center for the Arts, Florida International Festival, the Florida Music Educators Assoc. and many other. An accomplished and award-winning musician, Dr. Powell served for more than a decade as a Distinguished Adjudicator for Festival Disney.
The February dinner will also honor Stephanie Mason-Teague with the Brady-Coolidge Arts Ambassador Award. This award recognizes extensive ground-level work in local arts and culture in Volusia County. It is named after Ann Brady and Jennifer Coolidge, the long-time Executive Directors of the Atlantic Center for the Arts and the Museum of Art DeLand, respectively.




Mason-Teague recently became the Executive Director of the Ormond Memorial Art Museum and Gardens. She previously served as the Director of Development and Director of Operations for the Museum of Arts and Sciences in Daytona Beach. As Executive Director at Cinematique of Daytona, she helped launch Volusia's only art house cinema, as well as the Daytona Beach Film Festival. She has served on many community boards in support of the arts including a stint as President of the Volusia County Cultural Alliance and currently serves as a member of the Cultural Council of Volusia County. Mason-Teague is also an author, screenwriter and blogger.
This event is an important part of the annual ArtsWeek Volusia, which recognizes and highlights arts and cultural organizations and events throughout the County. Tickets and more information about the Annual Celebration are available at https://volusiaculture.org/dinner.html. Tickets are $35 for VCCA members and $40 for non- members. Admission price includes heavy hors d'oeuvres, beer & wine, live performances and art exhibits.
The event is sponsored in part by The City of Daytona Beach Shores, The County of Volusia, and the Cultural Council of Volusia.
The Volusia County Cultural Alliance is a non-profit network of community cultural organizations, individual artists and local businesses, committed to the development of the arts in the Volusia County and focused on the enhancement of the quality of life for our county's residents and visitors. VCCA is a membership organization that advocates for cultural and arts issues and resources, serves as a liaison between government and civic groups, recognizes cultural leaders, provides forums and workshop and encouraging cultural awareness.