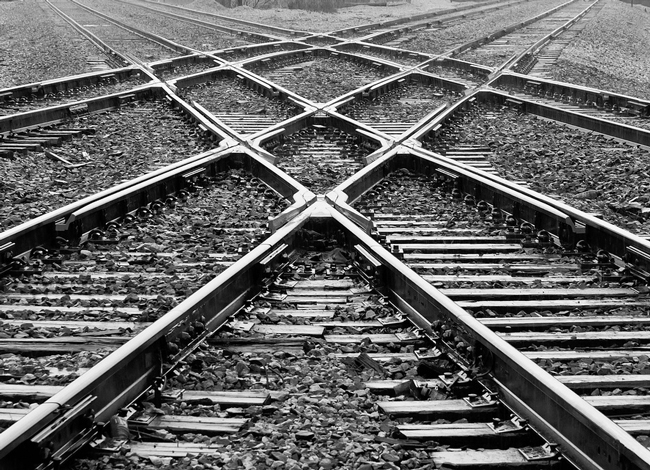 Two central Florida senators have asked the Supreme Court to block Gov. Rick Scott from dashing plans for a high speed rail project in central Florida by rejecting billions of dollars from the Obama administration.
"I think sending $2.4 billion to another state would be a colossal mistake," said Sen. Thad Altman, R-Viera, one of two senators, one from each party, who filed the petition before the Florida high court Tuesday.
Florida officials have long argued over the efficacy of investing statewide dollars in rail, but lawmakers in 2009 passed legislation sealing a deal to build an Orlando commuter train, in part to show the federal government that the state was supportive of the additional rail initiatives that Washington might pay for. The U.S. Department of Transportation later announced Florida would receive money to build a high speed rail line between Orlando and Tampa.
But Scott, who vehemently opposed the President's federal stimulus package, voiced doubts about taking the money and two weeks ago, officially announced the state would reject the $2.4 billion grant, about 90 percent of the total cost of the project. Scott said the project would be a boondoggle that would never generate more money than it would cost to operate, and said he predicted that the state would ultimately be left on the hook for cost overruns.
Scott's office did not respond to requests for comment on the petition filed by Altman and Sen. Arthenia Joyner, D-Tampa.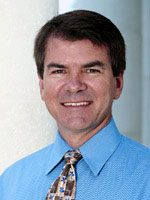 The bipartisan duo argued the governor does not have the legal authority to unilaterally reject the federal money because the Legislature has already appropriated, and former Gov. Charlie Crist approved, some of the cash he's now refusing.
"Importantly, both the applications for and award of these monies occurred and were completed under a prior Legislature and a prior Governor," the petition says. "The legislation implementing high speed rail and the appropriations of the state and federal monies were fully accomplished prior to the election or inauguration of [Scott]."
At a press conference following the filing of the petition, Joyner said Scott also needs to understand there are three branches of government and he cannot run the government like he is chief executive officer of a business.
"This is not a monarchy. He is not a king," Joyner said.
Scott's decision to scuttle the money did not sit well with many other lawmakers either. Altman and Joyner were just two of 25 senators who asked U.S. Transportation Secretary Ray LaHood for time to see if there was a state group that could accept the money outside of Scott's authority.
But the full Senate won't join in the lawsuit; Senate President Mike Haridopolos agrees with Scott.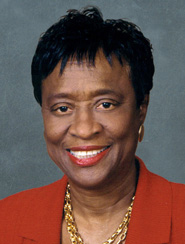 "While Sens. Altman and Joyner are free to file their petition with the Florida Supreme Court, I do not support their efforts," Haridopolos, R-Merritt Island, said in a release. "The Florida Senate will not join in their lawsuit For reasons I've previously explained, funding of the high rail project is not something we as a state and a country can afford. Is my intention to ensure that there is no money in the upcoming 2011-12 state budget to fund high speed rail…. State government should focus on its needs not its wants."
LaHood has said he would begin considering transferring the federal rail dollars to other states if Florida did not reach an agreement by the end of the week.
Altman and Joyner, joined by U.S. Sen. Bill Nelson, are asking for LaHood to consider giving them more time.
"The court may need more time," Altman said.
"The stakes are too high not to seek further review of his decision," Nelson said in a statement. "We're talking about $2.4 billion and 24,000 jobs."
The Scott administration has until noon on Wednesday to file a response to the petition with the Supreme Court.
Other states, including California and New York, have already expressed interest in the federal pot of money, and several northeast senators have written a letter to LaHood saying the money should be sent there because they already have high speed rail that could be improved or expanded.
The battle over high speed rail is another piece in a growing narrative that pits the governor against fellow Republicans.
Haridopolos disagrees with the governor's proposal to repeal a law creating a statewide prescription drug database aimed at combating doctor shopping at pain clinics. Senate Budget Chairman JD Alexander, R-Lake Wales, has questioned Scott's ability to unilaterally sell the state airplanes. And Republican House Speaker Dean Cannon and Haridopolos have expressed concern over the new governor's budget proposal that includes deep tax cuts while the state faces a deficit.
Update: "Gov. Rick Scott responded to a lawsuit against him by Sens. Thad Altman, R-Viera, and Arthenia Joyner, D-Tampa, by saying the petition shows their "disrespect for taxpayers." Scott rejected the state's claim to $2.4 billion in high speed rail cash last month, but several lawmakers have sought a way to work around the governor to bring the money into the state to build a high speed rail line between Orlando and Tampa. Altman and Joyner filed a petition at the state Supreme Court Tuesday asking the court to block Scott from rejecting the money. Scott said the lawsuit has not changed his mind about the train dollars. "My position remains unchanged, he said in a prepared statement. "I've yet to see any evidence that Florida taxpayers would not be on the hook. Senators Altman and Joyner's disrespect for taxpayers is clear by their lawsuit trying to force the state to spend this money."
–Kathleen Haughney, News Service of Florida

Watch the senators' news conference. Part 1:
Part 2: