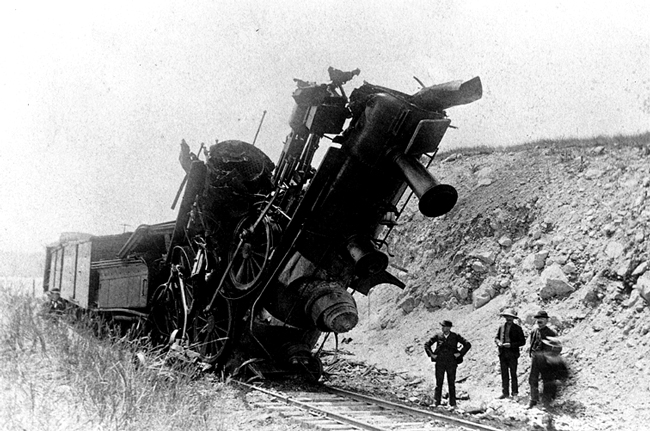 Federal money totaling $2.4 billion that had been earmarked for high speed rail in Florida will go elsewhere, the top federal transportation official said Friday as the Florida Supreme Court shot down an attempt to force Florida Gov. Rick Scott to climb aboard.
The Florida Supreme Court on Friday denied a request by two lawmakers to compel Scott to accept $2.4 billion in federal money for a Tampa to Orlando route, the first leg of a larger network that could have eventually stretched south to Miami.
The decision came hours before a federal deadline was scheduled to toll.
After speaking with Scott Friday morning, U.S. Transportation Secretary Ray LaHood conceded that the Florida project would not leave the station and the money would be sent to willing recipients in other states.
"The Obama Administration's bold high-speed rail plan will not only create jobs and reinvigorate our manufacturing sector in the near term, it is a crucial and strategic investment in America's future prosperity," LaHood said in a statement. "I know that states across America are enthusiastic about receiving additional support to help bring America's high-speed rail network to life and deliver all its economic benefits to their citizens."
Other states, including California and New York, have already expressed interest in the federal pot of money, and several northeast senators have written a letter to LaHood saying the money should be sent there because they already have high speed rail that could be improved or expanded.
The high court's unanimous ruling allows Scott to put the issue to rest, ending a fight that's been going on for several weeks. The court ruled that Scott could not be bound by a 2009 legislative vote to accept the federal money, which had not yet been appropriated by the Legislature.
A petition to force Scott's hand was filed Tuesday by Sen. Thad Altman, R-Viera, and Sen. Arthenia Joyner, D-Tampa, two of several senators who disagreed with Scott on the rail. The court heard oral arguments Thursday, and then released a terse, one-page opinion Friday morning.
"Based on the limited record before the Court and a review of the federal and state law relied on by the parties, the Court has determined that the petitioners have not clearly demonstrated entitlement to quo warranto, mandamus, or any other relief," the court said. "Accordingly, the emergency petition is hereby denied."
Scott, who vehemently opposed President Barack Obama's federal stimulus package, has repeatedly voiced skepticism about taking the money. In mid February, he officially announced the state would reject the $2.4 billion grant, about 90 percent of the total cost of the project.
Scott said the project would be a boondoggle that would never generate more money than it would cost to operate, and said he predicted that the state would ultimately be left on the hook for cost overruns. On Friday, Scott's office responded quickly to the court's ruling.
"The Governor is gratified that the court provided a clear and unanimous decision. He is now focused on moving forward with infrastructure projects that create long-term jobs and turn Florida's economy around," said Scott spokesman Brian Burgess. "He also spoke with US DOT Secretary LaHood this morning and informed him that Florida will focus on other infrastructure projects and will not move forward with any federal high speed rail plan."
Scott wasted little time, announcing plans Friday morning to fully fund a $77 million shortfall for a Port of Miami dredging project to deepen the port so that larger ships can enter, an expansion that could bring 30,000 jobs to the state. Scott has touted the expansion of the Panama Canal as an economic boom to Florida that could mean more larger ships calling at Miami.
"This is the type of infrastructure project that will pay permanent, long-term dividends, and provide a solid return on investment for Florida's taxpayers," Scott said.
–Michael Peltier, News Service of Florida