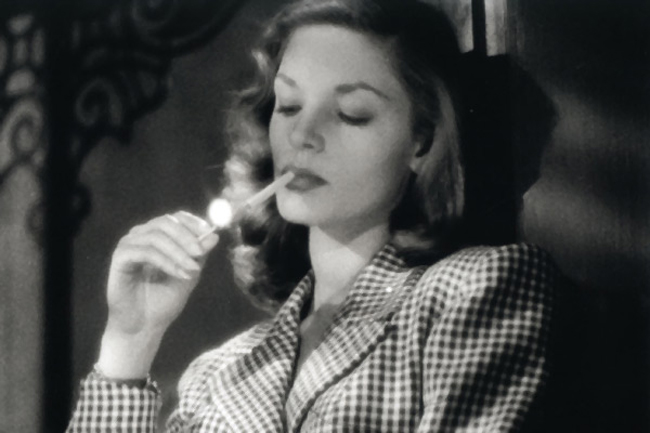 I'm no fan of Herman Cain, the latest-day saint of the GOP's basic-cable reenactment of the Ziegfeld Follies. But I am a fan of his latest campaign ad, the one featuring Mark Block, his campaign's chief of staff, taking a lusty drag on his cigarette after making a conventional pitch for his man ("We've run a campaign like nobody's ever seen, but then America has never seen a candidate like Herman Cain"). Have a look:
The video went viral after being mistaken for a hoax. A smoker? in 2011? And that impish grin Cain spins out at the end, like a slow-mo Linda Blair in "The Exorcist" but without the mess (Cain is, after all, proposing to exorcise America of its latest liberal witchcraft: dial 999.)
But it's the smoking part that's got a few people riled up with that how-dare-he sense of self-righteousness so common now when it comes to some of life's most pleasurable but nevertheless still legal vices. I'm not a smoker, at least not cigarettes. I like to have an occasional pipe or a cigar, but only when the temperature falls into the 40s. Cigarettes, which killed one of my fathers, tend to make me a bit sick even from a distance, and also nostalgic, having grown up around broods of smokers who thought nothing of lighting up–whether pregnant, at bedtime, at the dinner table or at the latest funeral for the latest victim of cigarette-induced cancer.
What makes me sicker is the judgments about smokers, whatever they're smoking, and the way smokers have been marginalized, forced to virtually hide their habits or segregate themselves on side stoops and side alleys. We have no more lepers to ostracize, so we go after smokers. Sure their illnesses cost more. But so does butter. So does red meat. So does Republicanism's dopey modern version. So does I-95, for that matter. The Cain ad seems finally to say the hell with it.
"You walk into a veterans' bar in Iowa and they're sitting around smoking, and yeah, we are resonating with them," Block told Fox News. "I'm not the only one that smokes in America for God's sake. It's a choice that I made, and was at the end of the ad." Why should he even have to justify it?
Don't forget who else smokes: Barack Obama. He claims to have quit once he entered the White House. Hard to believe. We'll find out sooner or later that he's still sneaking his sticks left and right about as much as Bill Clinton was sneaking his whoppers and fries. And why the hell not. His choice. His rights. His lungs.
Not to mention the very best argument for a shorter lifespan these days: a brief look and whiff of any nursing home of your choice, where the stink of miserably prolonged life is worse than any cigarette smoke ever likely to cross your nose. Poor inmates in those worse-than-prison homes. They forbid them to smoke, too. Wouldn't want the checks to stop prematurely. For nursing homes, at $78,000 a year per patient, a life prolonged, however tortuously, is money in the bank for those who nail the no-smoking signs to our liberties' coffin.
Now, if we could only get the smoke to clear out from Cain's gray cells and his remarkable ability to ridicule simple math, maybe we'll have something.
–Pierre Tristam
Here's Betrand Russell, one of the greatest thinkers of the 20th century, who lived to be about 767 years old, declaring: "I owe my life to smoking.":