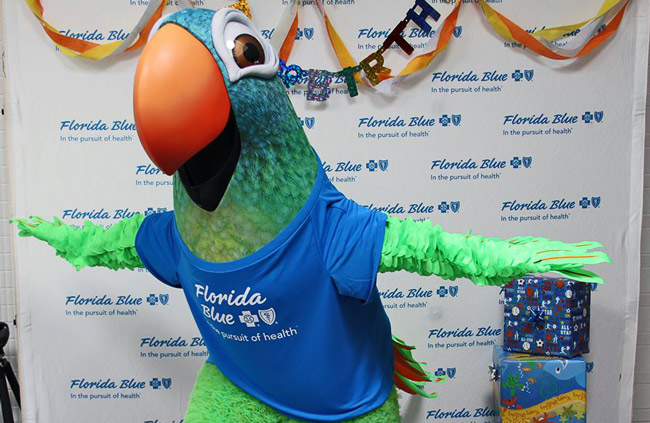 Hundreds of thousands of Floridians are currently afflicted with something critics of the Affordable Care Act long have warned about: rate shock. It's the unpleasant experience of seeing your health insurance rates jump as a result of the healthcare reform law — in contradiction with President Barack Obama's often-repeated promise that, "If you like your plan, you can keep it."
This month, Florida Blue, the state's largest and oldest health insurer, notified 300,000 members that when their plans expire in 2014 they must enroll in new plans that comply with requirements of the ACA that insurers offer coverage to everyone, regardless of pre-existing conditions, and that plans cover 10 "essential health benefits'' such as hospitalization, prescription drugs and maternity care.
Florida Blue executives insist the company isn't dropping the members — it's only dropping their plans, which no longer qualify under the law.
"We're not terminating anyone's coverage,'' said Jon Urbanek, Florida Blue's senior vice president of commercial markets. "We're essentially going to go through a transition to qualified plans.''
It's a distinction that some Florida Blue members have a hard time seeing — especially when the new plan costs more and offers benefits they don't necessarily want.
But there are others — generally older, sicker people who had a harder time finding health insurance in the past because of pre-existing conditions — who welcome the change. A qualified plan is likely to lower their monthly premiums and improve their coverage. And still other members will experience little or no change in their costs or coverage level.
"Each individual will experience very different impacts,'' said Douglas Lynch, vice president and chief actuary for Florida Blue.
Urbanek said that more than half of the estimated 200,000 individual and family policies affected by the change have comprehensive benefits comparable to those required under the health law.
But it's unclear how many Florida Blue members will pay more and how many will pay less for their new, qualified plans, because an unknown number of those policy holders also may be eligible for federal financial aid to help pay their monthly premiums. That aid is available to individuals and families earning up to four times the federal poverty level, or $45,960 a year for an individual and $94,200 a year for a family of four.
Another factor affecting the cost of health insurance rates is the ACA itself, which requires that insurers now cover anyone who applies, even with a pre-existing condition — a requirement known as "guaranteed issue."
"Guaranteed issue and no pre-existing conditions will impact practically all of our members,'' Lynch said, "and represent a significant portion of the overall impact our members will experience."
But it was the Florida cancellations, followed by complaints of rising prices, that caught the public's attention, triggering another onslaught of criticism of the ACA. Obama had promised many times in 2008, 2009 and 2010 that Americans could keep their health insurance if they liked it.
What the president did not say, and what many Americans were unaware of, is that insurance companies could close those plans at their discretion, said Julie Bataille, press director for the Center for Medicare and Medicaid Services, the agency within the U.S. Department of Health and Human Services that oversees the public health programs and the online insurance exchange.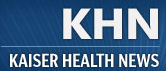 "There's nothing in the healthcare law that makes insurers force people out of plans that they were enrolled in before the law," she said. "The truth is that insurers are upgrading their plans.''
But that's only part of the truth. The rest? Only people enrolled in so-called "grandfathered" plans can keep their current health insurance plan, and even then only if the insurer chooses to continue that plan.
Urbanek said Florida Blue still covers about 30,000 individuals through grandfathered plans — defined as plans that existed before the enactment of the law in March 2010 and that have kept the same level of benefits, copayments and deductibles.
Individuals in Florida Blue's grandfathered plans will not be transitioned into new, qualified health plans.
"Those folks can keep the plan that they have,'' Urbanek said.
But Florida Blue is no longer enrolling new individuals into grandfathered plans, either.
Officials with Florida's Office of Insurance Regulation said they do not know how many grandfathered plans exist in Florida, but that some insurers were closing those plans.
Florida Blue is not the only insurer moving members out of their old health insurance plans and into new, qualified plans. But Florida Blue is the leader in the state's individual major medical health insurance market, which is where people who do not get healthcare coverage through an employer buy insurance if they can afford it.
In 2012, the state of Florida's individual market accounted for $2.5 billion in direct premiums earned by insurers. Florida Blue earned $1.08 billion, or 42 percent of the market, for covering 421,000 lives.
Some Florida Blue members say they were content with the old, more basic health insurance plans.
Anyoli Font, 29, of Hollywood, pays $45 a month for a Florida Blue limited benefits plan that covers her annual wellness visits and not much else. Then she received a letter telling her that her limited benefits plan expires Jan. 1. The new plan Florida Blue has recommended will cost about $250 to $280 a month.
If Font does not reply by Nov. 1, she said, Florida Blue will automatically enroll her in the qualified plan. But she doesn't intend to let that happen.
"I'm going to get back to them and tell them I don't want this,'' said Font, who is a healthcare benefits administrator. "I do not need all that extra stuff.''
Font said she bought a limited benefits plan from Florida Blue a few years ago to reduce her health insurance costs, which were rising annually.
She refused maternity care because she does not plan to have children, and she considers it "ridiculous" that she now has to buy a plan that includes pediatric dental benefits when she doesn't even have a child.
"I'm pretty sure if I took that premium and put it into a bank account,'' she said, "I would use less than if I paid for [health insurance] services.''
Other Florida Blue members, though, are having the opposite experience: premiums are dropping. Typically, they are individuals who had trouble finding coverage on the individual market because of pre-existing conditions, were over 50 and basically were considered a bad bet for insurers.
Carolyn Newman, 50, of Plantation, was diagnosed with breast cancer in May 2006, about a month after she left her job with a nonprofit organization that provided an employee health insurance plan.
Newman said she had gap coverage provided through COBRA when she was diagnosed, and that she planned to join her husband's individual health insurance plan with Florida Blue once her COBRA ran out.
But Newman's pre-existing condition locked her out of the market.
"I was denied across the board,'' she said. "Everywhere I went, no one would cover me.''
Newman said she eventually enrolled in a high-risk pool plan run by Florida Blue, which has been her insurer since about 2007.
Her monthly premium has been $1,270. But after receiving a letter from Florida Blue, she learned that in January she'll have a new health plan at a rate of $640 a month — about half her current rate.
Newman said her new plan has "all the same benefits" of her old plan, but with a lower deductible and no lifetime limit on benefits. She said it has higher copayments for some services and lower copayments for others.
Overall, she feels liberated by the change.
"For me, $640 is a lot of money,'' Newman said, "but it is a hell of a lot less than what I was paying because I was hostage to what I could get. I'm not a hostage anymore. If I choose to use the Internet and shop around, I can't be denied now.''
Liz Buzone of Palmetto Bay never had trouble finding health insurance. Buzone gets coverage through her employer, but she buys individual policies from Florida Blue for her 16-year-old daughter and 12-year-old son.
Buzone said she pays $152 a month for her son's plan, and $180 for her daughter's plan. When she got her Florida Blue notice in the mail, the prices had gone up — to $170 a month for her son and $200 a month for her daughter — but she's pleased because her children will get better coverage, including pediatric dental and vision plans.
But her copayments for doctor visits will increase from $25 to $80, and her deductible is also higher. "When I look at it,'' she said of the health plans, "I think you gain some, and lose somewhere else.''
Still Buzone noted that in the past, her health insurance costs rose every year and benefits decreased.
"To me, this a $15-to-$20 dollar increase. I've had more than that for the past seven years,'' she said. "Every year, it went up $30 or more. Every year I lost a little bit more. The deductible would be higher, or the copay would be higher. So it was never for a better plan. It was always going to go up.''
–Daniel Chang, Miami Herald in Partnership with Kaiser Health News