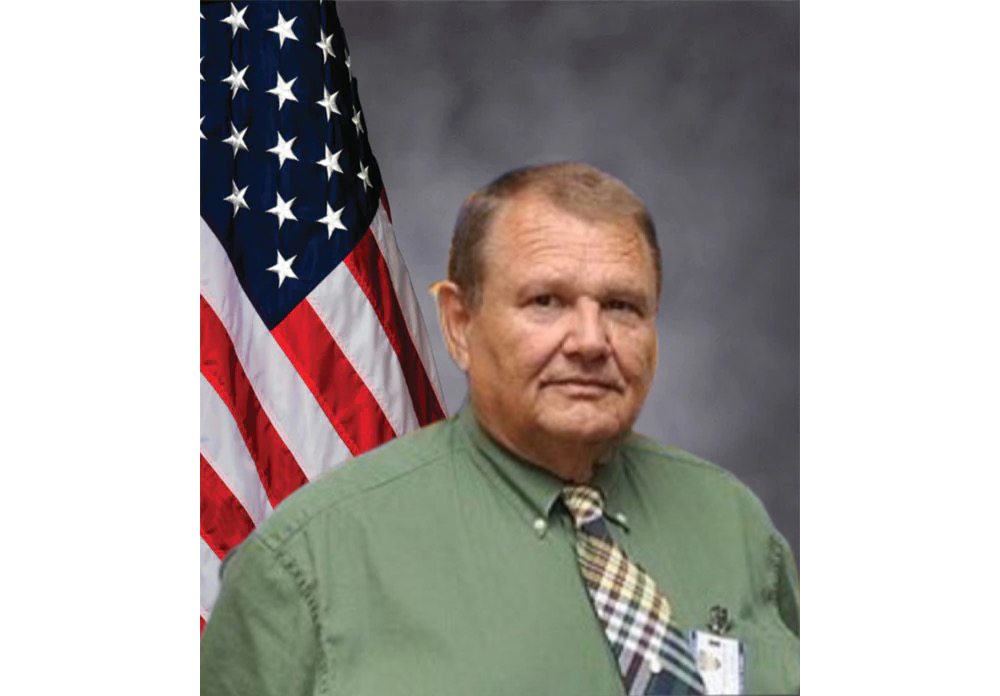 On the recommendation of former Bunnell police chief, retired state trooper and current Bunnell City Commissioner Pete Young, Harry Kuleski, Jr. was finally recognized at the regular city commission meeting this past Monday (Sept. 11) for years of service in the military and law enforcement, and thousands of hours of volunteer service.




With the Bunnell mayor and commissioners looking on, and Kuleski's wife and son present, and after the current Detective Sergeant Shane Groth read aloud a summary of Kuleski's service, Bunnell Police Chief David Brannon fulfilled Kuleski's only request and presented him with his retirement badge and ID card, a law enforcement tradition whenever a longtime officer retires in good standing.
Brannon thanked Kuleski for his service to the residents of Bunnell and the officers in the department.
After graduating from Bunnell High School in 1964, Kuleski, a Palm Coast resident, served his country by enlisting in the U.S. Coast Guard where he remained for the next 20 years. After leaving service, Kuleski started work with the Flagler County Sheriff's Office in 1988 as a patrol deputy and later served as a field training officer, traffic officer, and detective before retiring in 2011.
However, Kuleski realized he missed the work and said, "Instead of sitting around, I wanted to make a difference." In 2012, Kuleski returned to law enforcement at the Bunnell Police Department as a reserve (volunteer) detective sergeant.




Over the next eight years, Kuleski volunteered an average of 35 hours per week putting his experience and training to good use and amassed more than 14,500 hours of volunteer service as the agency's only detective.
At today's salary rate over the eight-year period he volunteered, Kuleski saved taxpayers more than $500,000 in salary and benefits. But more importantly, he reviewed and investigated hundreds of cases and ensured justice was sought on behalf of many crime victims.
Near the end of his service in 2020, as the effects of the Covid pandemic forced most city staff to remain home, Harry decided to retire for the last time. Unfortunately, due to the ensuing separation for many months, recognizing Kuleski for his significant contributions was overlooked as police operations slowly returned to normal. However, that oversight was corrected this week.
After learning of the oversight to recognize Kuleski's significant contributions, Chief Brannon also nominated Kuleski to the CrimeStoppers Board of Directors for consideration for their annual banquet.
At the banquet, law enforcers in Florida's 7th Judicial Circuit (Flagler, Putnam, St. Johns, and Volusia counties) are nominated by each police department and sheriff's office, and the state attorney's office, to be named the overall CrimeStopper of the Year. Each nominee is invited to the banquet along with their command staff and family, where they are presented with an award from CrimeStoppers.
Attending the annual banquet held at the Daytona 500 Club at the Daytona International Speedway Thursday night (Sept. 14), Kuleski was joined by his wife, Linda, and Bunnell Mayor Catherine Robinson, Vice-Mayor John Rogers, Commissioners Tonya Gordon, Tina-Marie Schultz, and Young, and City Manager Alvin Jackson, Brannon, Groth.
Emceed by WKMG News 6's Trooper Steve, the banquet was well attended. Florida Attorney General Ashley Moody presented the keynote address and emphasized Florida's love and support for its law enforcement officers.




When the Bunnell Police Department's nominee was called, Kuleski's contributions were announced. Along with several other officer-nominees, Kuleski received a handsome acrylic award inscribed with his name. After the CrimeStopper of the Year was announced, the emcee indicated this was not the final award of the evening. Moments before the event concluded, Kuleski was shocked to hear his name called again as Trooper Steve announced he was the recipient of the prestigious CrimeStoppers of Northeast Florida's Lifetime Achievement Award.
Following a standing ovation by nearly 200 of the circuit's law enforcement, judicial, and community leaders in attendance, Brannon and city officials joined Kuleski on stage to present him one of the Bunnell Police Department's highest honors, the Medal of Merit, for his distinguished, selfless service to the City of Bunnell.
Kuleski has been married to his wife, Linda, for 31 years. He has seven children and is enjoying the retired life.