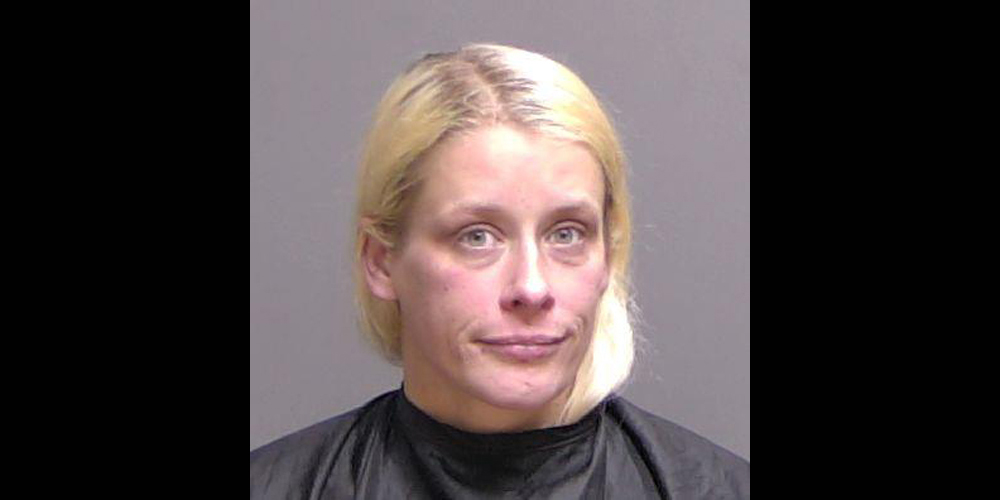 The State Attorney's Office filed a third-degree felony child neglect charge against Amy M. Kemper, 32, of Richland Place in Palm Coast on Thursday. The charge is in connection with an incident at the Hammock Beach Resort on Sept. 9 involving drugs and group sex in the proximity of Kemper's 11-year-old child, and that ended with the death of T.F., 60, according to her arrest report and the Flagler County Sheriff's Office.




T.F. died of a medical episode Kemper referred to as a heart attack. She had first alerted Hammock resort security, but T.F.'s condition was not immediately addressed. It isn't clear why 911 wasn't contacted at that time. It was only hours later that 911 was called.
The child's father on Wednesday filed an emergency motion for full custody of the child. Circuit Judge Chris France granted it that day.
Kemper was with several people, including T.F., J.D., 52, of Palm Coast, a man she referred to as Brian and an unidentified man. The night of Sept. 9 the group had gone to Finn's bar in Flagler Beach, where it stayed until closing at 2 a.m. Kemper then picked up her 11-year-old son from his grandmother's house in Palm Coast and drove back with the group to the Hammock resort before 3 a.m.
Kemper told Flagler County Sheriff's deputies "they all smoked marijuana together while [her son] slept on a couch in a hotel room, located in front of the balcony doors in front of the bed." Kemper said all five were using cocaine ostensibly kept out of view in the bathroom.




Along the way J.D. and the unnamed man left the room, she said, so she and the remaining two could have sex. "Prior to having group sex," the report states, "Amy [said] they attempted to put the couch that [her son] was sleeping on in the narrow-closet and cover the closet doors with a sheet that if [the boy] woke up, he would not 'see' or 'hear' the sexual activities occurring."
After the sex, Kemper was applying make-up and J.D. had walked out to the balcony to smoke pot when she noticed T.F. "having what she believed was a medical episode and called resort security for help," the report states. "She reported hearing loud and unnatural snoring, and [T.F. ] was unresponsive." Those involved gave conflicting times as to when T.F. was observed in difficulties. Kemper thought it was 5 a.m.
Kemper told J.D. she thought T.F. was having what she termed a "heart attack."
It does not appear that anything was done to address the situation when Kemper first alerted security: "Shortly after, it was deemed that [T.F. ] was 'sleeping,' so she and [J.D.] left the hotel room so he could 'sleep it off,'" according to the report.
J.D. drove Kemper to Daytona Beach to see another friend. She left her son alone in the room– "with the unresponsive [T.F.], drug paraphernalia, and sex items for numerous hours," the report states, including sex toys and condom wrappers strewn around the bed.




J.D. corroborated the timeline and Kemper's account, and said when he and she returned to the hotel room after Daytona Beach, they called 911, since T.F. was still unresponsive. It was only then that Flagler County Fire Rescue and the Sheriff's Office responded to the scene.
Authorities pronounced T.F. deceased.
The boy would later tell authorities that he recalled watching television on the couch while the "adults" were hanging out, then hearing T.F. snoring very loudly. He was not aware of what was going on until he heard his mother call 911 much later that morning. The Department of Children and Families was alerted and was among the responders to the resort.
Kemper remains at the Flagler County jail on $15,000 bond. The court has imposed a no-contact order on Kemper regarding her son, pending the resolution of the case.