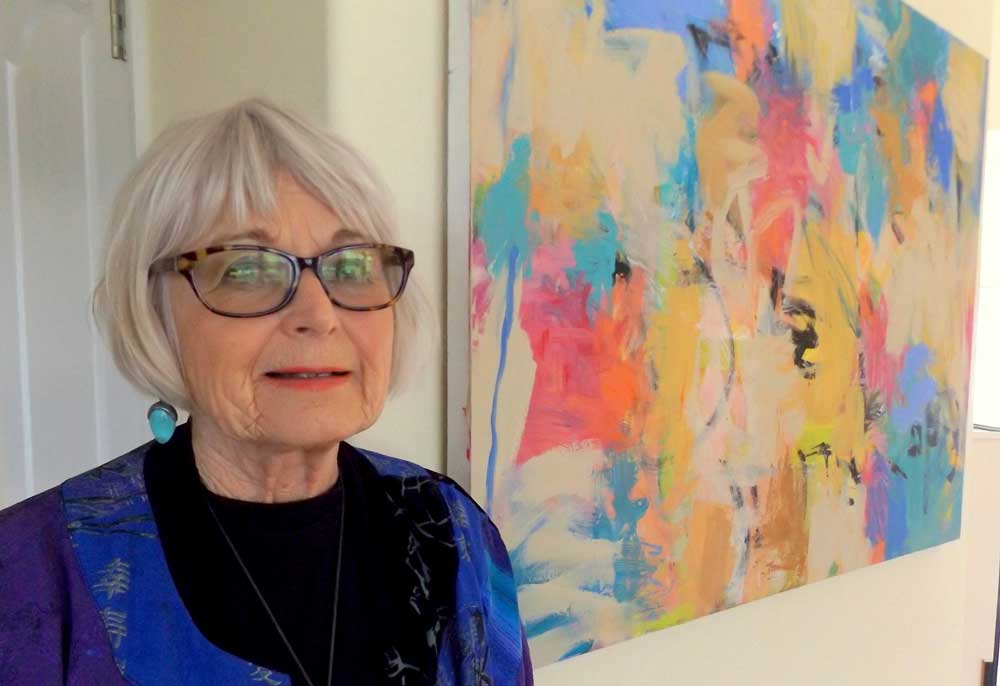 By JJ Graham
For those of you who who haven't yet heard, I regretfully must inform you that on April 19 at roughly 7 p.m., my friend of 14 years and fellow studio artist Diana Gilson passed.
Diana was very private in her battle with cancer, and was insistent that I respect that privacy, so to many of you this may come as news. For the small number of us that knew and were close to her during this past year, I will speak for all in saying that it was with courage and her hallmark sharp mind and wit that she faced the final stages of her life. With me she was insistent that I knew that she had obtained a level of fulfillment in her life and was at peace with her fate.
Diana was born in Los Angeles in 1941, she grew up watching her mother, a talented portrait painter paint in her studio. This served as kindling for her love and appreciation for art and inspired and informed her own work as a young artist. She went on to study at the University of California at Berkeley, earning her teaching credentials in Spanish and French. She taught briefly in Bay Area high schools before moving to France to teach English in financial institutions.
In Paris she was exposed to great works in the city's museums and galleries, and met and befriended many artists.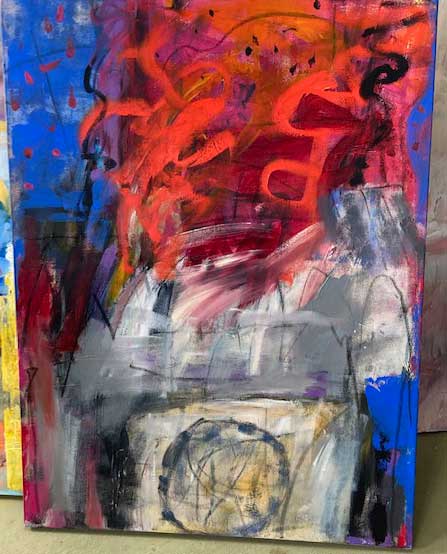 In 1976 while on vacation backpacking through Greece, Diana met her future husband Bud, a maritime lawyer, who had a a love for sailing. Together for the next 30 years they would sail around the world while living on a sailboat. During that time her work was restricted to small sketchbooks that she filled with observations chronicling their journeys. Many of these small sketches and watercolors would later become the inspirations that would inform the larger abstract works that followed.
Leaping forward I would meet Diana in late 2008, when she attended my first exhibition in Palm Coast. The following year she would join my painting group, the New Nabis, at Hollingsworth Gallery. It was here that we would become close friends and I would come to appreciate her sharp intellect, insightful observations, unique gift with languages, and as a fellow artist recognize and embrace her intuitive sensibility for juxtaposing color, shape, and line.
We shared a common interest in art history and many of the same influences. The time that I spent with her and the studio artists at Hollingsworth will undoubtedly be remembered as one of the most enriching and rewarding periods of my life as a painter.
After Hollingsworth's move to Naturescapes and the transformation to Salvo Art Project in Bunnell, she took a studio there and also at Salvo Art House. It was a great honor to give her the first solo exhibition of her paintings during this time, to include her in the many exhibitions over the years, and nominate her for 2017 Flagler County Artist of the Year, which she was awarded by The Gargiulo Art Foundation.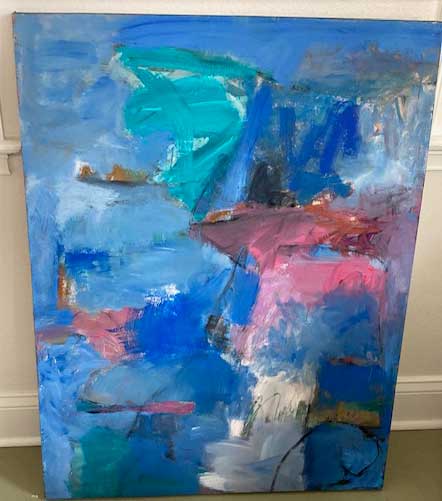 There has been a bit of a delay in my writing of her passing. It is sufficient for me to say that it has not been easy for me to craft these words. It feels like saying goodbye. Diana was a unique brand of fearless creativity. She was also a dear and cherished friend who helped me through many challenging times. I know a mold has been broken.
This year would have marked 15 years of our friendship and journey together as painters. It has been one of life's rare gifts of kindness to have her in my life. I will cherish her with fondness in my heart always and miss her greatly. It is also my hope that she will live on through her art and the many of you who were fortunate enough to know her.
JJ Graham is the founder of Hollingsworth Gallery in Palm Coast and Salvo Art Project in Bunnell and the 2009 Flagler County Artist of the Year.