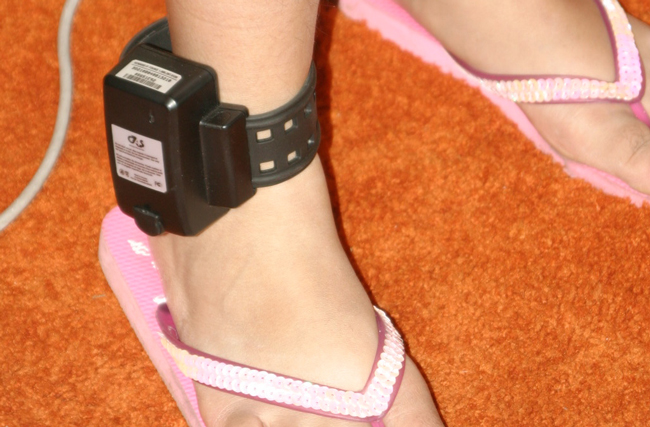 By the middle of the last decade, some 100 state and local jurisdictions had adopted GPS tracking for non-violent juvenile offenders. The device allows authority to know where the juvenile is almost at all times. It allows governments to save money otherwise spent on jailing youths. And it allows juveniles themselves to continue with their life with relatively minor disruptions, compared to the alternative: jail–"youth detention"–takes a child away from family and community and out of school, making it harder for the child to reenter those circles later.
Earlier today, a lawmaker introduced a bill in the Florida Legislature that could vastly expand GPS monitoring of juveniles in the state.
The bill (see the text below), sponsored by Kathleen Passidomo, the Naples Republican, would allow counties to develop their own GPS monitoring programs for youth offenders and finance the plan through the a portion of the fine that currently attaches to a large number of court convictions, including criminal traffic offenses, delinquent acts and misdemeanors. Counties can charge fines of up to $65 through those convictions and split the money on local court costs four ways, including innovative programs, legal aid, law libraries or teen-court programs.
"If the GPS monitors were to work, as long as we can keep the children home, I don't see how it wouldn't be an OK thing," said Marian Irvin, director of Flagler County's Teen Court, though Irvin said she had to study the proposal more thoroughly.
Counties aren't prevented from using GPS devices now, except by limits on funding. The Daytona Beach Police Department last year got a federal grant to improve its house-arrest program for juvenile offenders with GPS tracking. It is doing so with 10 devices monitoring 10 juveniles, at a cost of about $7 a day per device. The Seminole County Sheriff's Office has a program double that size.
The state's juvenile justice system had an ankle-monitoring system until 2004, when it was eliminated presumably because of costs–though the justification for the system is that it saves money. The older ankle-bracelet system was not satellite tracking, however. It was connected to a home phone line and would trigger an alert when the individual traveled beyond a certain distance. But it did not provide an actual location, in real time, for that individual, as a GPS (or Global Positioning System) would.
The proposal in the Legislature doesn't provide new money for the system. It would enable the use of existing funding for the GPS program, though it would compete with dollars set aside for such things as teen courts. That may (should the bill pass) either limit the degree to which the initiative is implemented or reduce the number of juveniles in detention.
Flagler County has no juvenile jail. Youths arrested here are sent to a facility in Volusia County, and many are eventually sentenced to house arrest.
GPS monitoring began in the last decade as a way to monitor violent or sexual offenders who were no longer under immediate supervision. Civil liberties organizations such as the ACLU guardedly endorsed the system, because it was a less draconian way of keeping track of offenders. The ACLU also endorsed the use of tracking devices on youths as long as it enabled them to continue their daily activities and reduced dislocations from family and community. But the fear at the time was that the devices would then be used more loosely, as they became more pervasive.
Several companies have cropped up to take advantage of the GPS-monitoring trend, marketing themselves as much to parents as they do to local governments.
"On many occasions parents call us asking for a device they can install on their juveniles as the[y] run away, sneak out of the house at night, etc.," goes the pitch from one company, Anaheim Hills, Calif.-based GPS Monitoring Solutions. "Our small ankle bracelet monitoring device can keep track of your teenager at all times. The device is tamper proof and even if your smart teenager tries to take it off in some fashion, you will be alerted immediately! When your daughter sneaks out at night, wouldn't it be nice to know exactly were she is? Now that's possible."
On the other hand, mere cell phones can now routinely be used as GPS tracking devices.
The GPS Tracking Blog reports on tracking children on Halloween night as an additional safety measure "in case parents become accidentally separated from their child," and on the GPS tracking of teen drivers as one way to improve their driving habits.

GPS Tracking of Juvenile Offenders, Florida Proposal