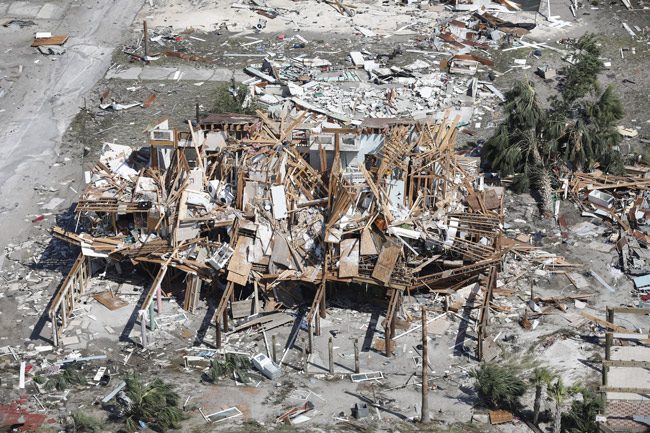 By Chad Boda
In the wake of disastrous hurricanes, floods and fires around the country these past two years, the question of environmental conservation has been high on the political agenda. The centrality of issues like red tide, hurricane relief and climate change adaptation in Florida's gubernatorial race between Ron DeSantis and Andrew Gillum was a case-in-point. In light of these pressing environmental problems, the fact that DeSantis is likely to win raises an important question: Is the GOP up to the challenge to fight off catastrophic environmental degradation?
The deadly fires that have been plaguing California these past days and weeks offer a recent and tangible point of reference for what scientists are warning will become the new normal in a climate changed future. California burning comes only shortly after the Intergovernmental Panel on Climate Changed published a report warning that we have a dozen or so years to take action and keep greenhouse gas emissions within acceptable boundaries to avoid catastrophic levels of warming. The current trend is troubling.
Floridians don't have to look across the country to see climate change in action. Record-breaking hurricanes including Matthew, Irma, Maria, Harvey, Florence, and Michael (all since 2016) are becoming familiar enough, and they are likely to become stronger and wetter as the climate warms. Florida will also have to face rising sea levels. Studies have shown that millions of people and billions of dollars around the state are at risk from the rising sea. And anyone who lived through the 1998 fire season in Flagler County, as I did, know how vulnerable Florida can be to fires, which are projected to worsen as summers heat up and forests dry out.
To make matters worse, among the recent mid-term chaos, a truly scary warning has managed to get precious little attention in the media and public debate. I am referring to the loss of the world's biodiversity and wildlife, which like climate change, is quickly approaching the point of no return, and certain to have disastrous consequences.
The United Nations just released a startling and urgent plea to conserve the world's remaining wild biodiversity, arguing that humanity has about two (two!) years to reach an effective, comprehensive international agreement on biodiversity conservation, or the sixth great mass extinction in world history will be locked in for good. The warning comes in anticipation of a long awaited report from the Intergovernmental Science-Policy Platform on Biodiversity and Ecosystem Services detailing the rapid and catastrophic decline of the world's ecosystems and their related services.
A recent report by the World Wide Fund for Nature (WWF) found that human activities have led to the loss of 60 percent of all wild animals since 1970. Another recent and comprehensive study published in the Proceedings of the National Academy of Sciences found that today humans and their livestock far outweigh (in terms of biomass) all other wild mammal species combined, an indication of the extent to which we now dominate the biosphere. To the dismay of tree-huggers and hunters alike, species are currently going extinct at nearly 10,000 times the normal rate, and extinction is forever. Something has to be done.
---
Conservation is not just about snowflake environmentalism. It is just as important for sustainable economic development.
---
Conservation is not just about snowflake environmentalism. It is just as important for sustainable economic development. Economists themselves have long realized that, like love and marriage, you can't have a healthy economy without a healthy environment. Protecting the environment is a pre-condition for producing economic well-being in the way that a fishing boat is only useful if there are schools of fish to catch, or a lumber mill if there are forests to harvest. Without the complementary environmental resource, much of our manmade capital would simply cease to have a function and become utterly useless. Consider, for example, that roughly half of the more than 100 million tourists who visit Florida every year come specifically for its beaches.
In the face of such daunting and urgent environmental challenges, the question is whether state and federal politicians are willing to adopt the appropriate measures to help curb biodiversity loss. In particular, given their control of the Senate, the presidency and most state governorships and an extremely sympathetic supreme court, it remains to be seen whether the Republican Party will step up to the challenge and work with, rather than against, any progressive environmental bills that may be passed on from the newly acquired Democratic majority in the House of Representatives.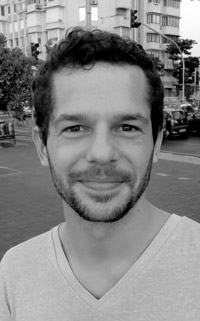 The GOP's alarming embrace of climate denialism is the first and most obvious barrier to addressing the double climate-biodiversity crisis, with the withdrawal from the Paris Agreement perhaps the strongest statement of the Trump administration's in this regard. Beyond open climate skepticism, the GOP's other anti-environmental tendencies are clearly spelled out in the party's official platform. The section on America's Natural Resources: Agriculture, Energy, and the Environment, is replete with bold inconsistencies, decrying regulations pushed by "radical environmentalists" while claiming credit for environmental improvements since the 1970s.
If one looks behind the political rhetoric at the underlying strategy, it becomes clear that there are much deeper, indeed insurmountable, tensions between the GOP's adopted approach to environmental conservation and widely recognized best practice in conservation science.
For example, among the "solutions" to persistent environmental problems, the GOP peddles increased public and private competition and environmental deregulation. They also promote the devolution of responsibility for environmental management to state, or even local governments, which they justify based on some vague notion of "boots-on-the-ground conservation," and which they promulgate without the necessary dollars.
The main outcome of this fund slashing and devolution is that states and local governments will be made to take on more and more of the administrative and financial obligations that come with conservation, a burden many are unable to bear. Crushed under the weight of this burden, many will be forced to sell off or pimp out their public lands to private investors, just to make ends meet.
And that's the whole point. "We assert", the GOP platform tells us, "that private ownership has been the best guarantee of conscientious stewardship, while some of the worst instances of degradation have occurred under government control."
This position relies on a faith in the idea that government is inherently evil, while the benevolent "invisible hand" of the market, driven by competition, is the most appropriate way to coordinate environmental, economic and social affairs, even to secure freedom itself. But when it comes to conservation, no amount of assertion will square this belief with the empirical and theoretical evidence. In fact, all levels of government are indispensable for effective conservation.
In a recent study published in the prestigious journal Science, researchers synthesized 35 years of scientific conservation experiments. The researchers' findings confirmed long established conservation principles, namely that the larger and more connected conservation areas are, the better. And the most effective way to ensure large-scale conservation across boundaries is through collaboration and coordination both within and between levels of government, from federal to state to local. This is the underlying philosophy of, for example, the numerous North American Conservation Corridor projects.
The current GOP's insistence that it can shift responsibility, slash funding and deregulate its way to sustainable development is theoretically inconsistent and empirically bogus. Conservation requires coordination, collaboration and, of course, funding. Promoting more intense competition won't lead to coordination and collaboration, and gutting the ability for governments to collect public revenue won't provide the necessary funds needed to ensure the natural environment is kept intact. Currently, their policy goals threaten both current and future generations' right to enjoy the natural endowment that is our public heritage as American citizens.
There is some hope. Now that Democrats have regained control of the House, which includes the Committee on Science, Space and Technology, which under Republican control was openly anti-scientific, perhaps science can find its way back into the discussion of how to ensure we avoid environmental catastrophe. If it does, two things need to be prioritized first – 1) acknowledging climate change and taking swift action to mitigate emissions and adapt to coming change and; 2) passing biodiversity conservation policies and funding programs aimed at preserving existing, and restoring degraded, habitat corridors to connect local, state and federal public lands.

Dr. Chad S. Boda, a Florida native who has advised the Flagler Beach City Commission on beach erosion, researches and teaches on Sustainable Development at the Lund University Center for Sustainability Studies in Sweden.