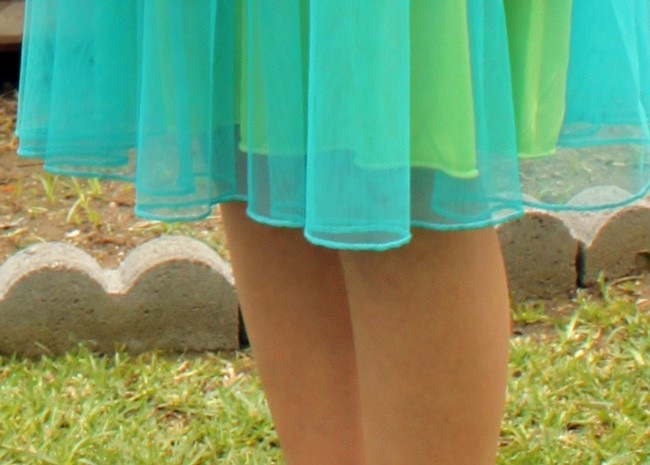 On Tuesday, an eighth grade student at Fairview Middle School in Leon County wore a dress to school. That should not have been remarkable but for the administration's assumptions about the student, and a lack of clarity about school policy regarding gender equality.
The student's sex at birth was male. But the student identifies as agender, or gender-neutral: neither boy nor girl, a gender status as normal as any other but for its relative rarity or lack of visibility or, in less fortunate, more discriminatory cases, its lack of acceptance or understanding. It would be inaccurate, for example, to refer to that student at Fairview as a boy or a girl, as he or she. (It would be just as inaccurate to assume that the individual is asexual, among other false assumptions regarding the gender-neutral.)
Fairview Middle School administrators insisted on declaring the student a boy. They decreed that the school's dress code was violated: dresses, the school judged, are not for boys. They called the student's parents, requesting that they bring different clothes. The administration later justified the move by claiming that it was attempting to protect the students from other students allegedly pointing, gawking and making fun. Yet it was also other students who banded together in defense of the targeted student's choice, and in an attempt to bring greater awareness of gender equality to middle school students.
The student, at any rate, chose to withdraw from Fairview rather than comply with the school's demands.
By the end of the week Leon County School Superintendent Jackie Pons was formally apologizing for the way the school–and particularly Principal Scott Hansen–handled the issue, but was largely prompted to do so by a letter from the American Civil Liberties Union Foundation of Florida on Friday.
"Restricting the student's attire in this way violated the student's federal constitutional and statutory rights," the ACLU's Daniel B. Tilley wrote. "Schools may impose a gender-neutral requirement of proper, even formal, attire for school events (provided it does not create an undue financial burden for students). But schools cannot rely on sex stereotypes that require, for example, that boys wear tuxedos or suits and that girls wear dresses. Protections against sex stereotyping also protect transgender and gender-nonconforming students who seek to act and dress in accordance with
their gender identity."
Tilley also noted that under the First Amendment, a student's gender choice is the student's own and may be expressed by whatever choice of clothes that student picks, as long as it conforms with the dress code that boys and girls follow. Legal precedents are rich in protecting students making such choices. "I note that you have acknowledged that it is the school environment that needs to be addressed, not the student's attire," Tilley wrote the superintendent, after the superintendent's comments to that effect were reported in the Tallahassee Democrat. But the superintendent had been merely "concerned by the situation," according to the paper (on Oct., 15) and had by then not yet spoken to the family.
"We expect that the dress code—whether the current version or any amended version—will be applied in a gender neutral manner so that this student—should they return to Fairview—and any other student will be permitted to wear clothing regardless whether it is consistent with gender stereotypes."
It wasn't long that day before the superintendent responded with an explicit apology that recognized that the school had unquestionably erred.
"Our District takes issues like these very seriously and I regret that an incident occurred," Pons wrote. "I have met with the mother of the student and have apologized to her and her child on behalf of our school district. I have reviewed Board Policy 5511 regarding Dress Codes and the Dress Code for Fairview Middle School and find no language that requires a student to dress a certain way based on gender. I can confirm to you that the Leon County School District's policies do not contain or allow student clothing restrictions based on gender."
The superintendent said the district's policies and procedures would be updated accordingly so that school staff are "sensitive to ever-evolving issues."
"In a meeting two weeks ago," the Democrat reported, "School Board members and administrators kicked off National Bullying Prevention Month by touting the importance of tolerance. Students in schools across the county, Fairview included, had donned blue shirts on Oct. 5 to support the initiative."