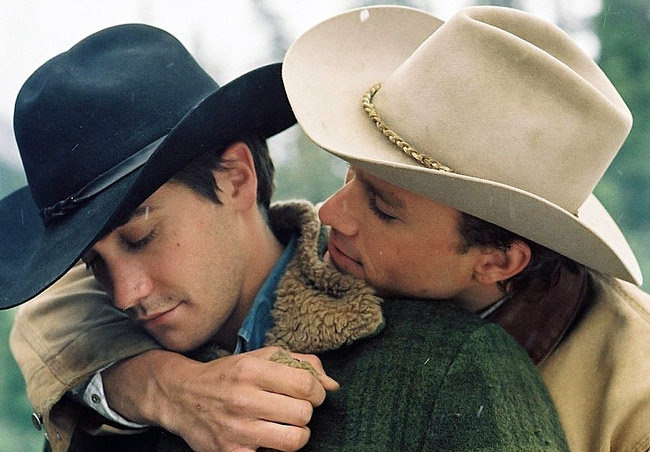 Several years ago around Christmas I was standing at a Walmart checkout counter with my son when a stranger behind me felt compelled to make me his homophobia's bosom buddy. He must have glimpsed a magazine featuring "Brokeback Mountain"'s two men behaving tenderly toward each other. Christmas be damned: It displeased him. It's his right. But he couldn't contain his scorn. So he shared it with me, the way men guilty of stupidity seek cover in accomplices when white hoods aren't handy.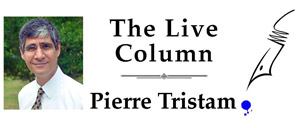 "What's wrong with that?" I told him. "My son is gay."
My son was 2 at the time. I had no idea what his sexual orientation might be, nor would it matter. It has no more moral significance than the color of his hair or whether he prefers Legos to cross-dressing Jedi masters with American Girl paraphernalia.  But if the fool behind me found it natural to cram his bigotry down my throat, uninvited, I wasn't going to be so rude as to not return the favor. Down his throat went my reply, followed by his jaw.
I'm using that imagery out of deference to those who might not, in this context anyway, understand less inelegant language. Homophobes like to say under cover of token tolerance that other people's business may be their own, only to then belt the battle hymn of their repugnance: "Just don't cram it down my throat." But who's doing the cramming?
The image's grossly phallic allusion aside, the statement is more offensive for its assumptions: that the culture's supposedly respectable heterosexuality—with its Steubenville-like undercurrents of rape, misogyny, harassment,  and objectification–isn't somehow crammed down our senses at every turn. Or that, if it is, it's perfectly fine, because heterosexuality is "natural," homosexuality isn't.
Cue most religions' homophobic dogmas for support, and with it Supreme Court Justice Sam Alito's frat-house-inspired that's-the-way-we've-always-done-it argument: "Traditional marriage has been around for thousands of years," Alito said last week during oral arguments on the matter. "Same-sex marriage is very new." In that sense women on the supreme court, Jews in country clubs and  a black president  in the White House is all quite new too, while clitoredectomies, honor killings and child marriages, which have also been around for thousands of years, continue in many parts of the world. But who's counting.
And for all the myth-busting science on the prevalence of gender-bending sexuality in nature, human or not, the mentality of Check-Out-Line Man prevails. But thousands of years of "tradition" can't hold a candle to biology professor David George Haskell's ironically and scientifically irrefutable OpEd in the New York Times last Saturday describing the diversity of bisexual, asexual and homosexual life on the Washington Mall, a stroll down from the Supreme Court building. He wasn't talking about human beings, but plants, birds, bees and our closest relatives: "Stepping from the northern border of the Mall into the Smithsonian's National Museum of Natural History," Haskell writes, "we come face-to-taxidermied-face with our great ape relatives. Before these apes were sequestered in museum cabinets, homosexual bonds were a natural part of their lives. This is especially true for our closest living cousins, the bonobos and chimpanzees."
Meanwhile, American custom and law with regards to homosexuality is indistinguishable from the Taliban's, bans and killings included when you consider the extent of lethal bullying—America's version of stoning—against gays, young gays especially. Yet supreme court justices, looking for a way not to give gay marriage the same protection as any other civil and human right, kept echoing what magazine covers have been blaring all week: that gay marriage is already won, so why push it.
Because it's hardly a victory when the first mention of gay rights in a presidential inaugural address is not yet three months old. It's hardly a victory when 41 states, Florida among them, still ban gay marriage, when gay-marriage approval rates are barely above 50 percent, when Supreme Court justices think marriage equality is not yet ripe for their blessing and might find room to pass the gay-marriage buck in the name of states' rights. Or when Neanderthal small talk is still considered acceptable in check-out lines.
And it'll never be a victory as long as we leave it to governments, gods or goons to define marriage, when even bonobos and chimps know better.

Pierre Tristam is FlaglerLive's editor. Reach him by email here. This column is syndicated through Florida Voices.