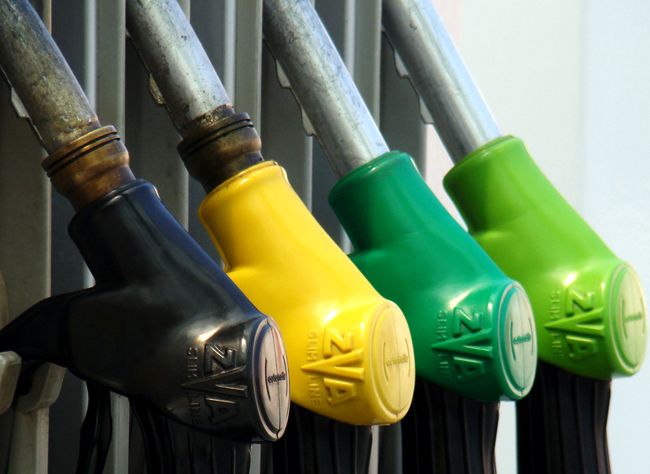 Improved fuel efficiency may be good for the planet, but it's a millstone around the necks of state transportation officials who expect to lose $5 billion by the end of the decade in gas tax revenue that traditionally pays for roads, bridges and other infrastructure that connects Floridians.
Tougher federal fuel standards coupled with a no-new-tax mood are a double whammy for planners trying to keep pace with anticipated population growth and an aging transportation system. But with Americans increasingly driving hybrids and electric automobiles, states like Florida are having to turn away from gas taxes for the billions of dollars needed just to keep the trucks rolling.
Without increases in taxes, higher fuel efficiency standards will translate into a drop of $5.1 billion in lost fuel tax collections by 2020, according to the Florida Transportation Commission.
The commission found out Tuesday that the effects of improved mileage will have an even more immediate impact, reducing 2011 revenue by $24 million and reaching $500 million a year by 2015.
"We are the fourth largest state, soon to be the third largest state in terms of population," said Commissioner Maurice Ferre. "It's not our kids who will have to solve this problem. This is a problem we will have to solve."
Fuel taxes have long been the primary drivers of Florida highway construction. Federal fuel taxes of 18.4 cents a gallon for gasoline and 20.4 cents a gallon for diesel translated this year into $2 billion in road building funds for the state. State taxes of 19 cents a gallon added another $1.8 billion. Local governments add between 5 cents and 12 cents to the price.
For the 2011/12 fiscal year, state and federal fuel taxes pumped $3.9 billion into the state's transportation funding, about 65 percent of all money used to build and maintain roads, bridges and other transportation needs. And therein lies the rub.
While state fuel taxes are indexed for inflation, federal taxes are not. Congressional debate over the transportation budget continues as the federal government faces a Sept. 30 deadline for extending the tax. State transportation officials say they are expecting a continuation budget at best. One near certainty is that there will be no increase in the federal gas tax in the current anti-tax climate.
But longer term challenges exist. New federal requirements will increase the required miles per gallon to 35.5 by the 2016 model year. The Obama administration is looking at a 54 miles per gallon average by the 2025 model year.
"The changes in federal regulations will have a profound effect on the state's ability to raise sufficient revenue to maintain the state's transportation infrastructure," said FTC assistant executive director Mark Reichert.
The new Chevy Volt, an electric hybrid, allows commuters to travel up to 40 miles without using their gasoline engine, a range that will allow 75 percent of commuters to go to and from work without having to use fuel. The Nissan Leaf is an all-electric vehicle with a range of 100 miles.
"The ground is shifting under us now," said Commission Chairman Garrett Walton.
Lawmakers have discussed a number of options, few more controversial than a proposal to link fuel tax payments to the number of miles driven. The proposal has brought up a number of issues including privacy rights and the costs associated with putting such a system in place.
State Transportation Secretary Ananth Prasad and several other leaders have suggested more tolled lanes when adding capacity to highways, and using tolls to pay for any new bridges. Privatization of certain new roads may also be part of the future picture.
"It's big bucks and it's coming sooner than later," Walton said of the need to change the way the state pays for roads. "It's not a question of if it's coming. It's here."
–Michael Peltier, News Service of Florida