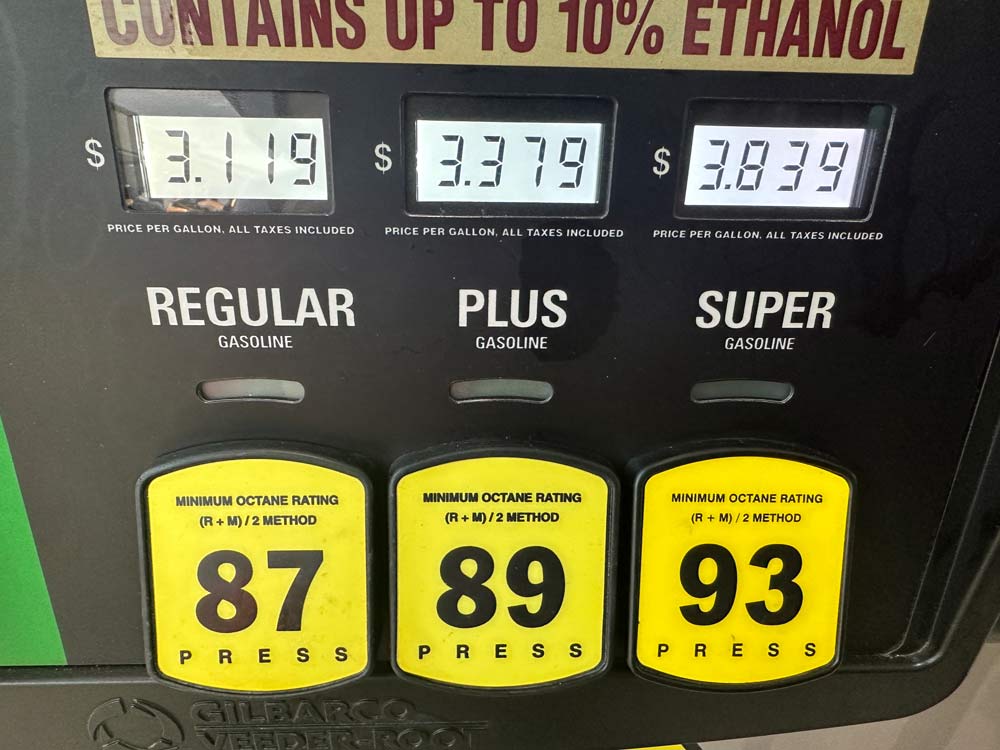 Gas prices in Flagler County and across Florida fell to their lowest level since early April, averaging $3.36 per gallon in the state and the region, with some gas stations in Volusia County selling at just over $3 a gallon.
The lower prices follow falling demand for oil, with a barrel trading around $72, about $1 more than in December 2021, before the Russian invasion of Ukraine and the beginning of the oil-price surge, which neared $120 a barrel a year ago.




Florida gas prices declined 5 cents last week. In Palm Coast, regular unleaded was selling at around $3.35, give or take 5 cents, at stations along State Road 100 and Palm Coast Parkway, with a few stations topping $3.40 and some right at $3.30. Prices were generally lower by 10 cents in St. Johns County, and by another 10 cents in the Jacksonville area.
The lowest price in the region was at Buc-ee's on LPGA Boulevard in Daytona Beach, with prices this morning around $3 a gallon.
"However, oil prices could strengthen this week," said AAA spokesman Mark Jenkins. "Over the weekend, OPEC agreed on another round of oil production cuts. It's unclear how much of an effect this will have on fuel prices, but if oil prices rise significantly, drivers would likely see higher prices at the pump."
This is the latest in several rounds of production cuts. Last year, OPEC agreed to cut oil production by 2 million barrels per day. In April, the cartel surprised the market by cutting an additional 1.16 million barrel per day. This caused a brief jump in oil prices, which cooled through May. OPEC hopes this additional 1 million barrels per day cut will send oil prices higher again.
Regional Prices
Most expensive metro markets – West Palm Beach ($3.60), Naples ($3.48), Miami ($3.48)
Least expensive metro markets – Crestview-Fort Walton Beach ($3.20), Panama City ($3.29), Pensacola ($3.30)
Daily gas price averages can be found at Gasprices.aaa.com. State and metro averages can be found here.
AAA GAS PRICE AVERAGES
(Price per gallon of regular unleaded gasoline)
Sunday
Saturday
Week Ago
Month Ago
One Year Ago
National
$3.553
$3.558
$3.578
$3.574
$4.819
Florida
$3.364
$3.371
$3.415
$3.600
$4.749
Georgia
$3.283
$3.287
$3.259
$3.285
$4.256
Click here to view current gasoline price averages