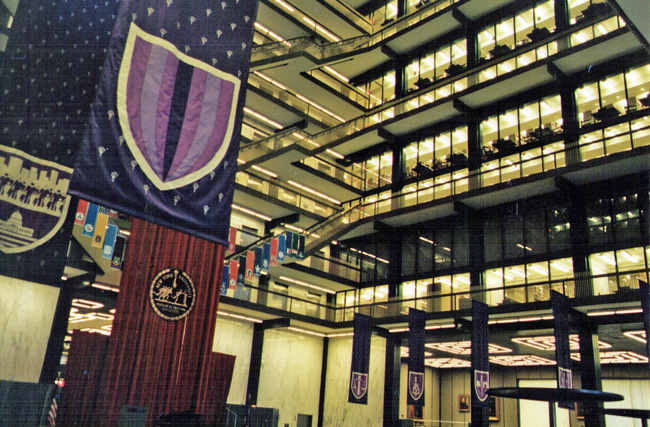 Today's Live Wire: Quick Links

Rick Scott's Blind Spot for Black Judges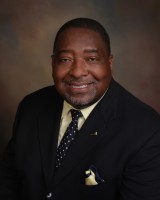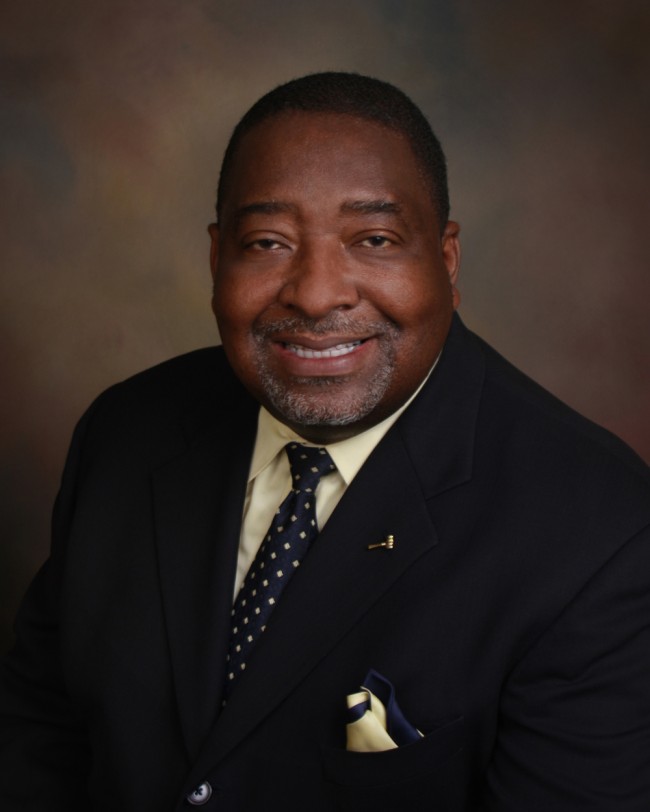 From the Tampa Bay Times: "After nearly four years, Gov. Rick Scott has appointed fewer African-Americans to Florida judgeships than either Charlie Crist or Jeb Bush did in the same period of time. Scott has appointed nine black attorneys to judgeships in nearly four years, according to data from his office. They include reappointments of three judges who hear job-related injury claims and four county judges who decide small claims and traffic cases. Only twice has Scott appointed black judges to the more prestigious trial court or circuit court, and both are in Miami-Dade County: Eric Hendon and Rodney Smith in 2012. Thirteen of Scott's 14 choices for district courts of appeal judges are white and the other is Hispanic. […] As African-Americans now make up a slightly smaller percentage of the pool of judges than before Scott took office, he faces criticism from the Florida Bar and the Legislature's black caucus. […] Statewide, 84 percent of judges are white, 9 percent are Hispanic and 6.6 percent are black, according to data from the court system. When Scott took office in 2011, the percentage of black judges was 6.9 percent. Scott's office emphasizes that the level of racial diversity on the bench reflects the makeup of bar membership in a state where 3 percent of lawyers are black. […] Former Gov. Bush had appointed 22 black judges up to this point in his tenure, including Peggy Quince, the first black female justice on the Supreme Court, a choice he approved along with Democratic Gov. Lawton Chiles, days before Chiles died in 1998. In direct comparison, Scott has appointed black attorneys to judgeships 5.7 percent of the time. Crist's overall record was 8.3 percent and Bush's was 10 percent. Scott has appointed Hispanics to judgeships in 10 percent of all cases and women 35 percent of the time. If he wins a second term, Scott may appoint replacements for four of seven Supreme Court justices who must retire in the next few years, including Perry and Quince, the court's only black members. […] During an 18-month period between Scott's appointments of two black judges in November 2012 and April of this year, every one of 65 judges he appointed was white or Hispanic, including 39 white men. Hubert Grimes, the first black circuit judge ever to serve a four-county region surrounding Daytona Beach, retired this year, and the slate of six finalists included two black women. Scott chose a white lawyer, Dawn Nichols, as some community leaders lobbied for Regina Nunnally, an assistant public defender who is black." The full story.
See Also:

ISIS' Campaign of Ethnic Cleansing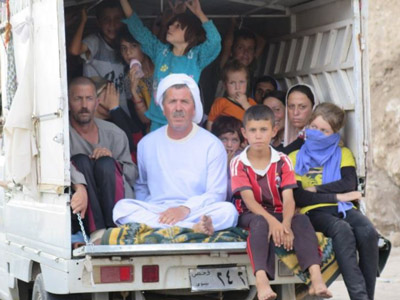 From an Amnesty International report: "The group that calls itself the Islamic State (IS)1 has carried out ethnic cleansing on a historic scale in northern Iraq. Amnesty International has found that the IS has systematically targeted non-Arab and non-Sunni Muslim communities, killing or abducting hundreds, possibly thousands, and forcing more than 830,000 others to flee the areas it has captured since 10 June 2014. Ethnic and religious minorities – Assyrian Christians, Turkmen Shi'a, Shabak Shi'a, Yezidis, Kakai and Sabean Mandaeans – have lived together in the Nineveh province, much of it now under IS control, for centuries. Today, only those who were unable to flee when IS fighters seized the area remain trapped there, under threat of death if they do not convert to Islam. […] Although the overwhelming majority of the people of these minority communities managed to flee before IS fighters reached their towns and villages, they escaped with their lives and nothing else. […] Amnesty International investigated mass killings in several parts of the Sinjar region in the first half of August 2014, including one carried out on the edge of the village of Qiniyeh, where scores of men were killed on 3 August and another in the village of Kocho (also known as Kuju), where scores, possibly hundreds, were killed on 15 August. […] In some cases the men were captured with their families before being separated from the women and children and taken to nearby locations, where they were shot dead. A witness to one such mass killing in Solagh, a village south-east of Sinjar city, told Amnesty International that on the morning of 3 August, as he was trying to flee towards Mount Sinjar, he saw vehicles with IS fighters in them approaching, and managed to conceal himself. From his hiding place he saw them take some civilians from a house in the western outskirts of Solagh: ""A white Toyota pick-up stopped by the house of my neighbour, Salah Mrad Noura, who raised a white flag to indicate they were peaceful civilians. The pick-up had some 14 IS men on the back. They took out some 30 people from my neighbour's house: men, women and children. They put the women and children, some 20 of them, on the back of another vehicle which had come, a large white Kia, and marched the men, about nine of them, to the nearby wadi [dry river bed]. There they made them kneel and shot them in the back. They were all killed; I watched from my hiding place for a long time and none of them moved. I know two of those killed: my neighbour Salah Mrad Noura, who was about 80 years old, and his son Kheiro, aged about 45 or 50."
The full report.
See Also:

Bill Maher Gives the ISIS Fixation the Business
Bill Maher: "For terrorism to work, it takes two. They're selling terror, and boy, are we buying." Watch:
See Also:

From Amnesty International: "The flourishing trade, manufacture and export of tools of torture by Chinese companies is fuelling human rights violations across Africa and Asia, new research by Amnesty International and the Omega Research Foundation reveals. The new report – China's Trade in Tools of Torture and Repression – shows there are now more than 130 Chinese companies involved in the production and trade of potentially dangerous law enforcement equipment – compared to only 28 Chinese companies a decade ago. Some of the devices openly marketed by these companies – including electric shock stun batons, metal spiked batons, and weighted leg cuffs – are intrinsically cruel and inhumane and therefore should immediately be banned. Other equipment – that can have legitimate use in policing – such as tear gas and plastic projectiles or riot control vehicles – is being exported from China even when there is a substantial risk of serious human rights violations by the receiving law enforcement agencies. Chinese companies – most of which are state-owned – have an increasingly strong presence in the global market for law enforcement equipment. China is the only country known to manufacture spiked batons – which have metal spikes along the entire length of the baton or are plastic batons with a spiked metal head. These are specifically designed as implements of torture and can cause significant pain and suffering. Seven Chinese companies openly advertise these inhumane sticks for export. Chinese-manufactured spiked batons have reportedly been used by police in Cambodia and exported to security forces in Nepal and Thailand. The research found 29 Chinese companies involved in the export trade were advertising inherently cruel electric stun batons. These devices make it easy for security officials to apply extremely painful multiple shocks by hand to sensitive areas of the body including the genitals, throat, groin or ears without long-lasting physical traces. Scores of Chinese companies manufacture and trade abusive restraint devices including heavy weighted leg cuffs and rigid restraint chairs; one company manufactures neck combination cuffs. These neck devices can endanger an individual's life by restricting breathing, blood circulation and nerve communication between the body and the brain. A review of several of the companies' marketing materials reveals this equipment is being sold to various law enforcement agencies across the world, including agencies that persistently abuse human rights. The full story.
See Also: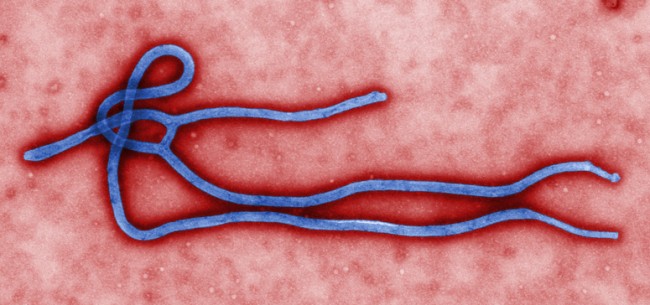 From the UK Independent: "The world could be dealing with more than a million cases of Ebola by January if efforts to tackle the disease outbreak are not drastically escalated, experts will warn. There are currently an estimated 5,800 people who have suffered from the deadly illness in West Africa, six months on from the first cases reported to the World Health Organisation. Despite a huge international response effort, the number of cases is still increasing exponentially, and will hit 21,000 within six weeks according to analysis published today in the New England Journal of Medicine (NEJM). But in a separate report seen in draft by The Associated Press, the US's Centers for Disease Control and Prevention (CDC) is expected to provide the far direr long-term prediction of cases reaching seven figures by the new year. UN agencies are also struggling with the issue of huge underreporting of cases. The WHO noted today that in hardest-hit Liberia, precise numbers will never be known because the bodies of those dying in a crowded slum of the capital are simply being thrown into rivers. Today's NEJM report warns that, on its current course, the Ebola outbreak is set to effectively last indefinitely. WHO experts are quoted as saying the prospect of the disease becoming a permanent fixture like malaria or the flu "has never before been contemplated"." The full story.
CNN has a different take: "The number of Ebola cases in Liberia and Sierra Leone could rise to between 550,000 and 1.4 million by January if there are no "additional interventions or changes in community behavior," the Centers for Disease Control and Prevention said in a report Tuesday. The estimate was derived from a new forecasting tool developed by the CDC. The range of estimated cases to come — from 550,000 to 1.4 million — is wide because officials say they think the current case count is highly under-reported. The official death toll from Ebola in West Africa has climbed to more than 2,800 in six months, with 5,800 cases confirmed as of Monday, the World Health Organization said.
But the CDC estimates that if 70% of people with Ebola are properly cared for in medical facilities, the epidemic could begin to decrease and eventually end. Given that several countries and organizations have pledged to provide more support for the Ebola-affected countries, the CDC report suggests the higher projections of cases in the coming months might be avoided."
See Also: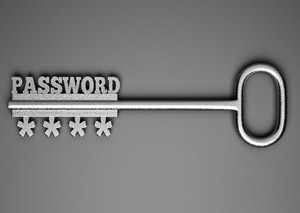 What to do next? From the Washington Post: "For all the talk about clouds and encryption, the weakest link in securing data is really the password system itself. As many, many people have said over the past few years, the password system itself is broken. The system places too much demand on the memories and patience of people who aren't trained to think about computer security all day. Even when companies offer advanced options — such as two-factor authentication, which sends people a second, onetime-use code to add to their log-in information — many don't use it because it makes an already annoying process even more complicated. […] Lorrie Cranor, a professor at Carnegie Mellon University focused on privacy, security and usability, pointed to fingerprint authentication as one way that companies such as Apple and Samsung are working on that problem. "The notion of the fingerprint authentication is simple. People get it," she said. "Is it the most secure? That doesn't so much matter [to consumers]. People get it, and so it does win as far as simplicity and usability for locking and unlocking cellphones." There's no doubt it's simpler for users to press or swipe a finger over a sensor in a phone then to type in a password. But that requires some upfront investment from device makers to put the sensors in, as well as some backend work to make sure that there are partners who will support the fingerprint data being scanned. Apple and Samsung, for example, worked out deals with banks and services such as PayPal so that those who use these services have the option to scan their fingerprints to confirm purchases. Otherwise, there's little point to it. If Apple hadn't worked out deals with all of the major credit card firms and many major banks, who would consider using Apple Pay? […] Voice recognition is not a new technology. But in terms of consumer applications, there really aren't that many places that use voice recognition as a way to sign in. […] Several companies have also looked into facial recognition as an authentication option for unlocking cellphones: Turn on the camera, have the phone read your face, and — presto! — you're in. […] Right now, all of these methods — fingerprint, voice and facial recognition — are mostly being used as secondary identification, which means that consumers still have to keep track of many primary passwords. There may come a day when people can use just biometrics to log-in to a phone or a service. But […] that day is still a ways off." The full story.
See Also: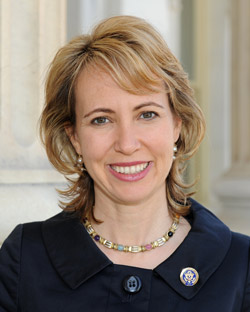 From Salon: "A few years back someone walked up to then-Rep. Gabrielle Giffords outside a Safeway in Tucson, Arizona, and shot her in the head. The shooter, Jared Loughner, killed six and injured a dozen or so others. In 2012, another nut shot up a movie theater in Aurora, Colorado. Later that year, a shooter walked into a Newtown, Connecticut, elementary school and murdered 20 children. These are only a few high-profile examples of the dozens of mass shootings that have taken place in the last several years. After Newtown, President Obama and many members of Congress finally felt compelled to make the first serious push for gun control legislation in decades. Their demands were eventually whittled down to some modest measures, such as expanding background checks for gun buyers. But even that effort, pushed hard by then-former Rep. Gabrielle Giffords and backed by vast majorities of the American people, failed to overcome a Republican Senate filibuster. […] As Giffords herself recovered, retired from Congress and became an ardent advocate for stricter background checks, she first tried to play nice. She implored members of both parties to work together to pass common-sense gun regulations, like those closing background check loopholes for private sales on the Internet and at gun shows. The advocacy commercials she and/or her husband appeared in were mostly to urge action, not to attack. As we know, that didn't work very well. So this cycle, Giffords' super PAC, Americans for Responsible Solutions, is getting "mean." That's how Politico describes the group's tactics this cycle. Some of the toughest spots from Giffords' newly formed pro-gun-control super PAC, Americans for Responsible Solutions, hammer Republican Martha McSally, a retired Air Force pilot who is running for the Arizona seat Giffords once held. One features a wrenching testimonial from a woman named Vicki who weeps and stumbles over her words as she recounts how her 19-year-old daughter was hunted down and murdered by an enraged ex-boyfriend." Watch:
"But Giffords is under no contract to serve as mascot for superficial "civility" standards. She tried to approach her policy priorities the friendly way, by using her celebrity to unite Democrats and Republicans behind new gun legislation, and it didn't work. So now she's approaching them the other way: by tying politicians who resist things like expanded background checks to the outcomes of that. Politico reports that Giffords is indeed "deeply involved in the making of the ads."" The full story.
See Also:

Robin Wright Pans "Madame Secretary"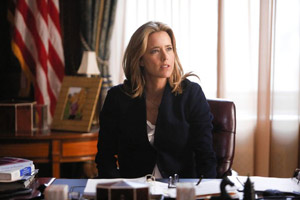 Robin Wright, the former reporter for the Washington Post (not the actress), doesn't like "Madame Secretary," the stupidest new show in the young television season. From the Wall Street Journal: "What a pity. "Madam Secretary" could have been such a good show. But it isn't. There's the rescue mission of two young Americans abducted in Syria is flippantly referred to as Operation Stupid Kids. Really? It was particularly distasteful given the recent beheadings of two American journalists kidnapped in Syria. Then there was a Russian diplomat confiding to the American secretary of state that "Russia is a pigsty." Highly unlikely. And a U.S. president driving unannounced from Washington to the University of Virginia to ask a former CIA analyst-turned-professor (wearing pigtail braids) to be his new secretary of state? Come on! Like a president has got the free time—five hours roundtrip, plus time to do business. Are we supposed to believe he couldn't summon her to Washington, which is the way these things really happen? The genre of fictionalized reality has a proven market, both popularly and critically. "The West Wing," "Homeland," "The Newsroom," and "House of Cards" have regularly been nominated for Emmys. They've generated memorable characters and credible, if exaggerated, plot lines. Some even provide insights about The System for viewers outside Washington's power Beltway or New York newsrooms. They're well worth watching. […] Similarly, we see the secretary of state complain to her husband that she's e-mailed the president 15 times on an urgent national-security issue–and finally texted the president and the first lady when he didn't reply. No way. How can the show's writers be that naive or unsavvy?" The full review.
See Also: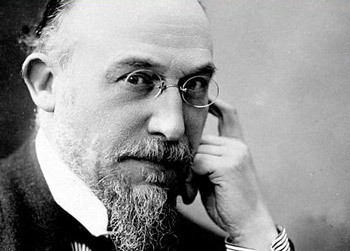 From the Britannica: "Satie's music represents the first definite break with 19th-century French Romanticism; it also stands in opposition to the works of composer Claude Debussy. Closely allied to the Dada and Surrealist movements in art, it refuses to become involved with grandiose sentiment or transcendent significance, disregards traditional forms and tonal structures, and characteristically takes the form of parody, with flippant titles, such as Trois morceaux en forme de poire (1903; Three Pieces in the Shape of a Pear) and Embryons Desséchés (1913; Desiccated Embryos), and directions to the player such as "with much illness" or "light as an egg," meant to mock works such as Debussy's preludes. Satie's flippancy and eccentricity, an intimate part of his musical aesthetic, epitomized the avant-garde ideal of a fusion of art and life into an often startling but unified personality. He sought to strip pretentiousness and sentimentality from music and thereby reveal an austere essence. This desire is reflected in piano pieces such as Trois Gnossiennes (1890), notated without bar lines or key signatures. Other early piano pieces, such as Trois Sarabandes (1887) and Trois Gymnopédies (1888), use then-novel chords that reveal him as a pioneer in harmony." Have a listen:
See Also: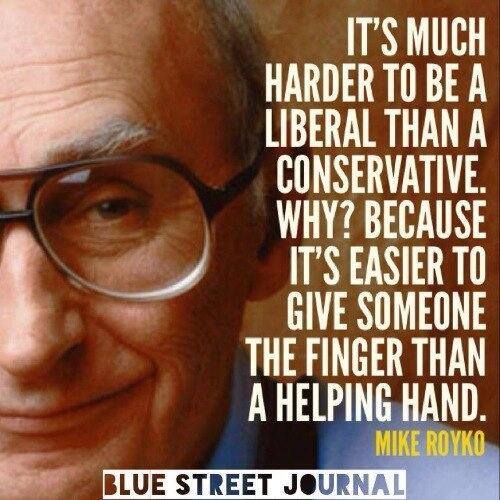 See Also: