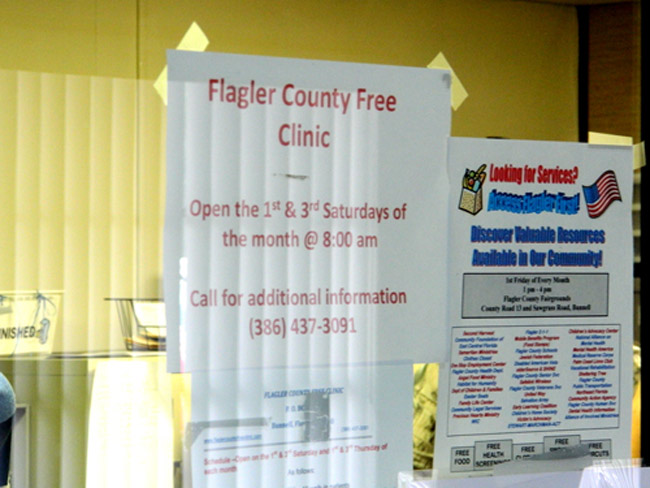 The Rotary Club of Palm Coast is hosting the 7th annual Run for the Free Clinic this Sunday, June 9, 2013, a fund-raising event to benefit the Flagler County Free Clinic.
As of mid-week, some 100 runners had signed up, but organizers are hoping for well over than double that number. The first 250 participants will get a free hat and towel. The application is below.
Registration is $20 for adults by June 6, and $25 after that. For children 12 and under, registration is $5 until June 6, and $10 after that.
The 4-mile run or walk is scheduled for a 7:30 a.m. start time Sunday at Wadsworth Park in Flagler Beach. Overflow parking is available at the nearby Publix. Refreshments and freebies will be served.
The clinic was founded in 2005 by Dr. John Canakaris and Faith Coleman to provide health care for those who cannot afford it. It has served thousands of individuals since. It runs entirely on donations and the donated services of its physicians and Coleman.