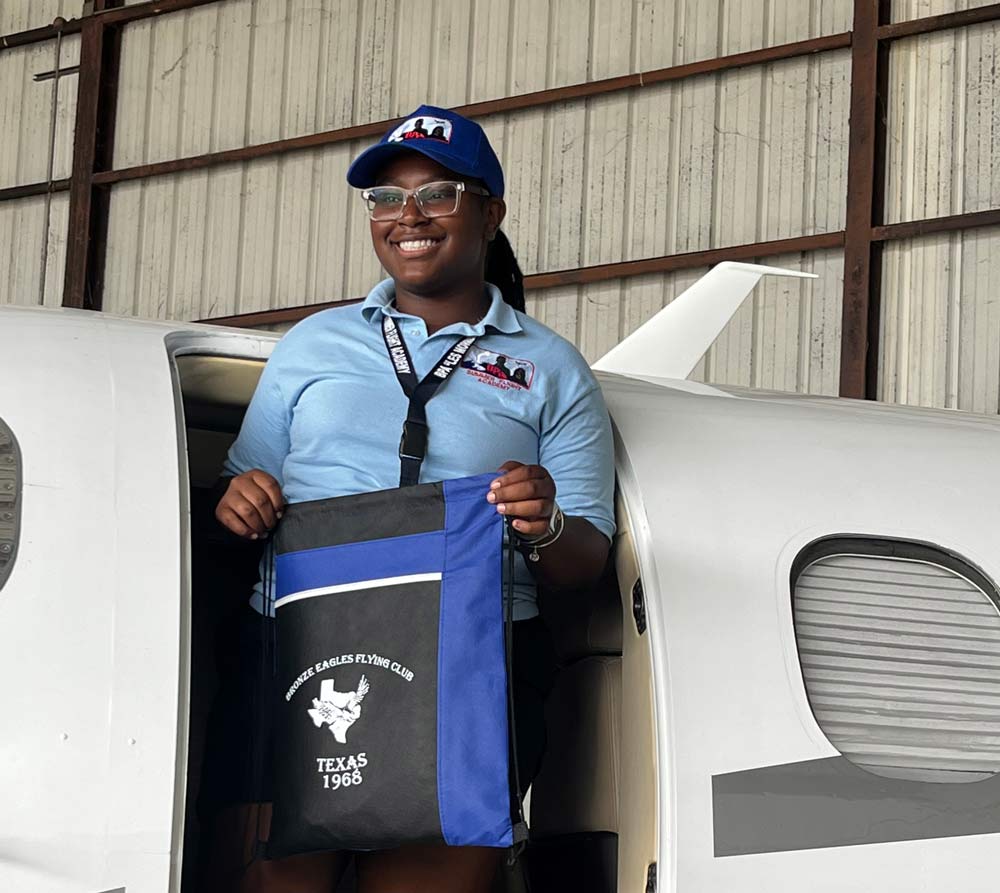 The Boys & Girls Clubs of Volusia/Flagler Counties (BGCVFC) proudly announces an inspiring achievement by one of its own, Jill Prime, a dedicated junior staff member at the Rymfire Club in Palm Coast.
Jill is set to embark on a solo flight for the local community to witness. At the young age of 9, she participated in the Women in Aviation Program in collaboration with BGCVFC and Embry Riddle Aeronautical University sparking her passion. Jill's commitment to her passion for STEM has led to her receiving a scholarship to participate in the two- week Summer Flight Academy, held at Houston Southwest Airport (KAXH) in Houston, Texas.




Jill, a senior at Flagler Palm Coast High School, has been an inspiration for her peers and community as she actively shares her dreams and enthusiasm at the Rymfire Club. Spreading to her peers, that anyone can dream big and has the potential to chase their dreams and make it a reality, so long as they do so one-step at a time.
Over the course of the two-week program, Jill was engaged in 40 hours of extensive ground school sessions and 10 hours of flight training. "We are immensely proud of Jill's dedication and the strides she has made in pursuing her passion for aviation," said Ms. Carolyn, Unit Director of the Rymfire Club. "Jill's journey from our Rymfire Club to the BPA Summer Flight Academy is a testament to her hard work and determination. We at BGCVFC do whatever it takes to empower our Club members to understand that their potential is limitless and we are so excited to witness her growth and success."
Generous donors, including Boulevard Tire and the Black Pilots of America, have supported Jill's success. Thanking the sponsors Jill expressed her gratitude, stating, "The Summer Flight Academy taught me there is more to Aviation than just being a pilot, such as being an Aeronautical Engineer. In fact, I learned that According to national statistics, less than 5% of pilots are women and even more chilling, less than 1% are African American. Attending The Summer Flight Academy was an exciting experience because I also met other girls who shared a love for aviation."
BGCVFC invites the DeLand community to celebrate Jill's achievements and witness her first flight on Florida soil after attending the Summer Flight Academy. That will be at 10 a.m. on Aug. 12 at DeLand Municipal Airport. She will be in flight with Mitchell Kihm as the instructor with a scheduled landing in DeLand.