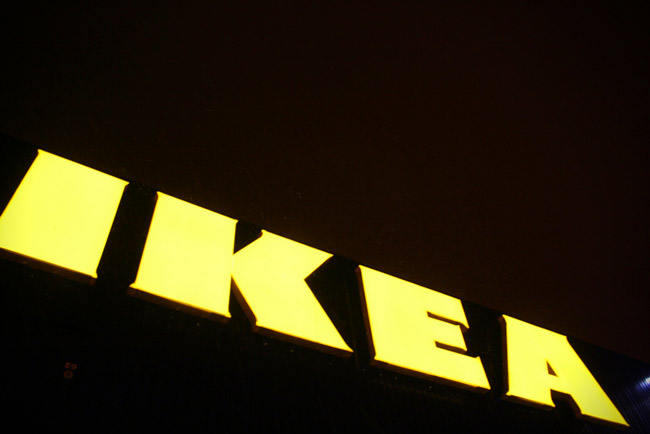 It is a biennial reminder of how nearly pathetic Floridians' sense of civic responsibility can be, and how empty such words as "community" and "citizenship" are beyond the back-patting of Rotary Club meetings: Barely 20 percent—one in five registered voter—actually cast a ballot in last week's primary. In Flagler County, the figure was a none-too-impressive 25 percent.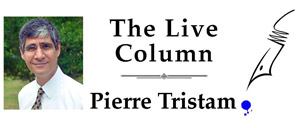 That's not even a true reflection of irresponsibility. The number of registered voters is itself an embarrassment when one in four Floridian isn't registered to vote. When all eligible voters are considered, the true voter turnout in Tuesday's primary was 15.5 percent (1.33 million votes cast out of an 18-and-over population of 15 million, going by the Census Bureau's 2011 figures). Put another way, 84 percent of adult Floridians were irresponsible enough last Tuesday to shrug off their one civic responsibility that comes around every two years, a responsibility that requires all of 15 to 30 minutes to fulfill. Yet Americans have no problem spending 43 minutes a day shopping, according to the Bureau of Labor Statistics.
Even in Grand Haven, the precinct known to have the most politically engaged constituency and the highest turnout, got just 40 percent of registered residents went to the polls. No other Flagler County precinct came close, but it's still a dismal number. And some precincts, like the 15th and 16th, representing Palm Coast's P section, had 17 and 18 percent turnout. (Again, that's registered voters: the proportion of eligible voters is lower.) Of course just as West Virginia always has Mississippi beating it to the bottom, in Palm Coast the P section has the R section, which wins the crown of lard for laziest precinct in the county, with a 16 percent turnout. For the record, I used to live in West Virginia many years ago, and live in the P section now.
In the 1980s, primaries attracted about a third of registered voters in the state, down from about half in the 1960s. At this rate voter turnout in a couple of decades will match the proportion of people who still go to the opera.
This happening at a time when voting couldn't be made more convenient. You practically have to hide from authorities to avoid getting registered. The overwhelming majority of adults drive. They're asked by law whether they want to be registered whenever they renew their driver's license, which they must do every five years. The state Legislature has done its best to turn registration drives into something of a crime, but despite those efforts, with the web's convenience, it's not as if getting registered is more complicated than buying a book through Amazon. It's actually much easier, and it costs nothing. Add to that early voting days, the ease of getting an absentee ballots, the sprawl of voting precincts and the reminders of candidates and volunteers brandishing signs on every other street corner on election day: if you're still not voting in spite of it all, your laziness is remarkable.
Not voting is not in and of itself a sin. It can also be a statement, a rejection of a system that appears unrepresentative or too limiting. And primaries are by nature limiting. Independents, who account for about a fifth of registered voters, couldn't vote in either the Democratic or Republican primaries, and in some counties—mine included—one party or another, by running sham write-ins, did an excellent job in closing a few primaries that would have otherwise been general elections, because their winner is the overall winner regardless. But even when you set aside those reasons, it doesn't explain the low turnout.
You're required to carry liability insurance. You're required to pay taxes, to keep your children in school, to have a driver's license, to buckle your seat belt, to keep your grass mowed. You're even required to show your photo id when voting, and soon if Republicans have their way, you'll be required to prove straight genealogical descent from the Mayflower to be eligible to vote. But somehow, you're not actually required to vote.
The last two decades' primary turnout in Florida, all of which have been as bad as Tuesday's, suggest maybe it's time to look at other models. In Australia and a few other countries, it's mandatory to vote. That doesn't sound too democratic, particularly since voting is a right, not, as too many people still claim, a privilege. But if we can be made to cut our grass a certain height on the threat of daily fines in the hundreds of dollars, surely we can be made to vote, once every two years. That wouldn't be nearly as undemocratic as 75 percent of the electorate sitting out an election, and people who have no business holding public office winning them.

Pierre Tristam is FlaglerLive's editor. Reach him by email here.