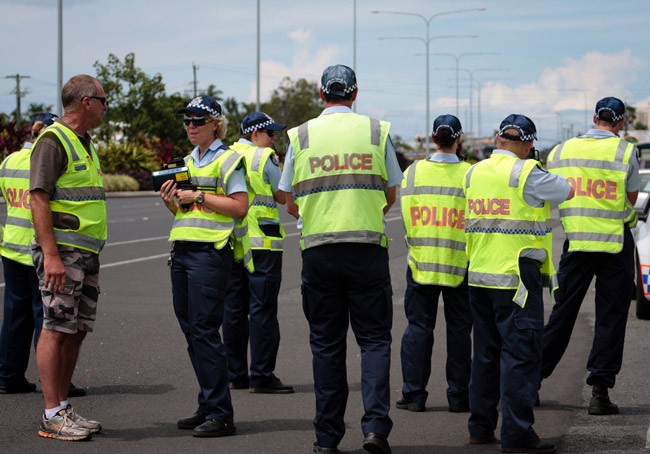 For at least two decades, drivers found out the hard way where Waldo is.
Nestled along U.S. 301, the small North Florida city of Waldo became famous as a speed trap — so much that the AAA auto club warned motorists about the potentially expensive perils of failing to tap the brakes while passing through.
The Waldo police department disbanded last year, at least in part because officers disclosed they had been placed under a ticket quota. Now, lawmakers are speeding toward ensuring other cities or counties don't dictate how many tickets officers should write.
The Senate Fiscal Policy Committee on Thursday unanimously approved a bill (SB 264) that would make clear local law-enforcement agencies cannot use ticket quotas. Also, the bill would require individual local governments to submit reports to the Legislature if traffic-ticket revenues cover more than 33 percent of the costs of operating their police departments.
Bill sponsor Rob Bradley, a Fleming Island Republican whose district includes Waldo, said the public should be aware if money from traffic tickets plays a large role in supporting law-enforcement agencies.
"This is a fantastic bill," said Sen. Jeff Clemens, D-Lake Worth. "It's about transparency in government."
The bill is now ready to go to the full Senate. A similar House bill (HB 421), filed by Rep. Ray Rodrigues, R-Estero, was approved Wednesday by the House Highway and Waterway Safety Subcommittee.
Bradley said state law-enforcement agencies are barred from using ticket quotas, but restrictions on cities and counties have not been so clear. H. Lee Moffitt, a former House speaker who lobbies for AAA, said the auto club began publicizing speed traps in Waldo and two nearby towns, Lawtey and Hampton, in the 1990s.
Moffitt said AAA even put up billboards warning motorists about the speed traps. He said traffic enforcement should not be about collecting money.
"You bet this is sound policy," Moffitt said of the Senate bill, which is backed by the Florida Police Benevolent Association and the Florida Police Chiefs Association.
Waldo is in northeast Alachua County along U.S. 301, a highway that carries traffic between areas such as Jacksonville and Gainesville.
The Gainesville Sun newspaper reported last year that public records showed Waldo officers issued 11,603 traffic citations in 2013, nearly half the amount written by the vastly largely Gainesville police department. After the Waldo police department was disbanded, the Alachua County Sheriff's Office stepped in to provide services.
–Jim Saunders, News Service of Florida